Sometimes a Peppermint Mocha is more than just a beverage. It's a moment of joy; a familiar ritual that connects holidays past and present. Starting November 6th, Starbucks Canada customers can enjoy the comforts of the season with a flurry of returning seasonal favourites, alongside its new holiday cups.
Starbucks Carry the Merry Holiday Cups
This year's theme, Carry the Merry, is an invitation to enjoy the little moments of brightness around you.
"When we started designing the cups over a year ago, we didn't know anything about what 2020 would bring. Our mindset was about people carrying them out in the world as messengers of joy," said Jeff Wilkson, Creative Director for Starbucks. "In a way that message deepened as we got further and further into the year. We want to be that beacon for people, a brief moment that they can look forward to."
The team landed on the following four different cup designs, the same number as the first holiday cup collection in 1997. They come to life in a series of holiday ads, each with a feeling all its own.
Ribbon:
This design brings forward all the joyful elements of the holiday season in ribbons of brand greens and a jolly red like a cozy holiday sweater. Look closely and you'll see the Siren's crown, tail, and scales.
Dot: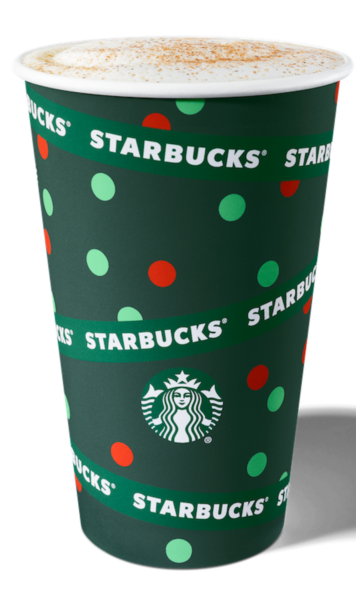 Stripes swirl around a field of Starbucks house green punctuated by playful polka dots.
Sparkle: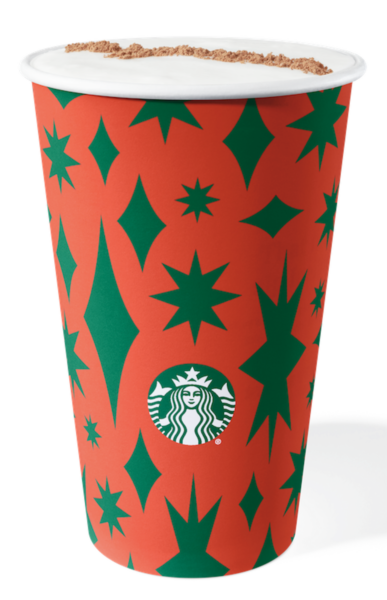 This red cup has vintage vibes, with cutout shapes in green like glittering holiday ornaments. The motif is repeated in a snowy white on Starbucks® cold beverage cups.
Brand Wrap: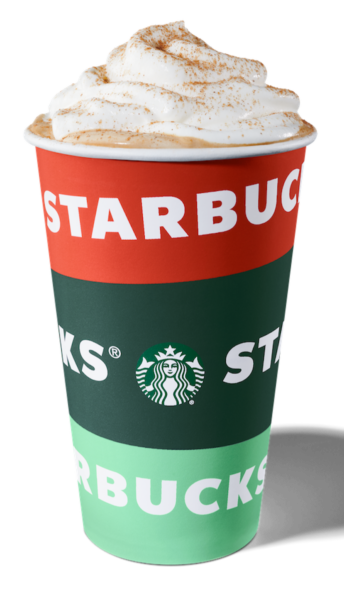 This modern, scaled-up version of the ribbon design features bold bands of holiday colour and the Starbucks wordmark, designer street style.
To learn more about how Starbucks new holiday cups came to life, returning favourites and holiday gifting options, read more on Starbucks Newsroom.
Safely Enjoying the Holidays
While the holidays may feel a bit different this year, there are plenty of ways to enjoy the season with Starbucks.
·   The Starbucks® App is the best way for customers to find a Starbucks location, check store hours, order ahead and use contactless payment.
·   Order from home with Starbucks® Delivers powered by Uber Eats.
·   Drive-thru, curbside pickup through the Starbucks® App (at participating stores).
·   Order in the café and take it to-go (at participating stores).
An in-depth guide on how to safely enjoy Starbucks this holiday season can be found here.
An overview of Starbucks Canada's health and safety precautions in light of COVID-19 can be found here.
Media release and images provided by Meredith Blok, Talk Shop Media
If you would like to be featured on MyVanCity.ca please connect with your pr agency or email myvancityval@nullgmail.com