"In this series we bring you our #FavouriteThings Holiday Gift Suggestions which we personally recommend"
Did you know that Science World is a non-profit organization? It supports teachers, students, and families all over the province with outreach programs and online learning. But without as many visitors through its doors, important funds raised through ticket sales are dwindling making the future of these programs uncertain.
We've outlined five ways you can support Science World this holiday season to keep the doors of the dome open and allow important science programming to continue.
Get or gift a membership
The dome is safely open Wednesday through Sunday with enhanced safety measures and protocols in place. Membership for an individual is $130, a couple for $170, or $225 for a family of four. The perfect holiday gift for you or someone else. Either way, you're supporting an important non-profit organization! It's the gift that keeps on giving…all year long. Buy a membership here today.

Donate
We're raising funds so Science World can continue to ignite wonder and empower dreams through science and nature. Because now, more than ever, the world needs more nerds! Donate today and get a tax receipt.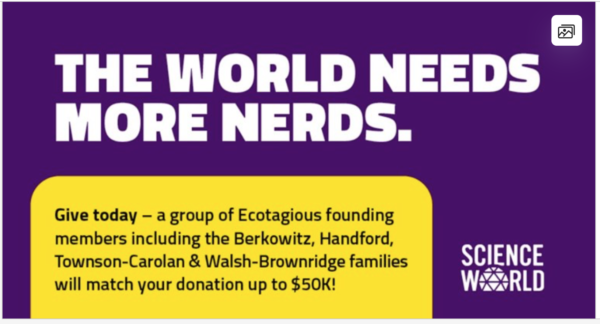 Start a fundraising campaign
Ready to get serious about fundraising and get your friends, family and colleagues onboard? Why not host a science of cocktails themed fundraiser? A holiday fundraising challenge? Launch your own fundraiser and challenge your friends and family to participate. To get started head to JustGiving.com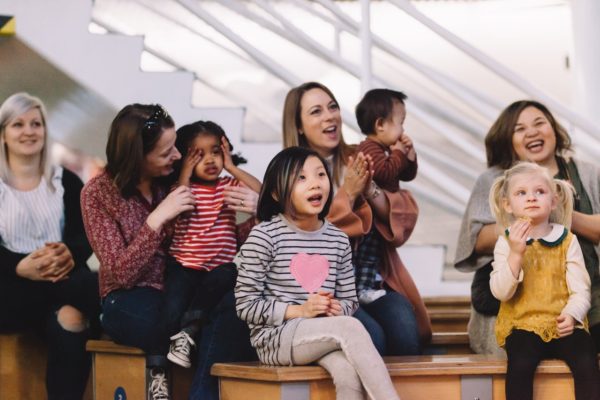 Visit the dome or gift a visit
Looking for a safe and fun outing? Why not visit the dome this holiday season? Enjoy timed entry, physical distancing measures and enhanced cleaning protocols. Tickets are available for purchase here.
Buy the swag
Science World is selling some of its awesome nerd swag developed as a part of its fundraising campaign, "The World Needs More Nerds". The full line up is available, shop online today.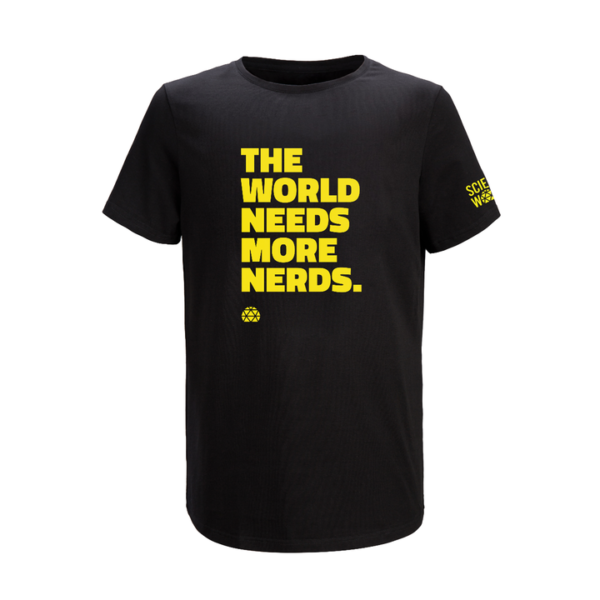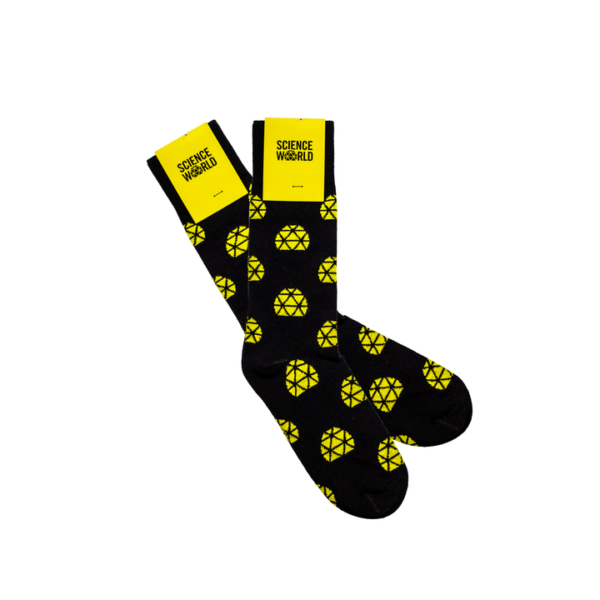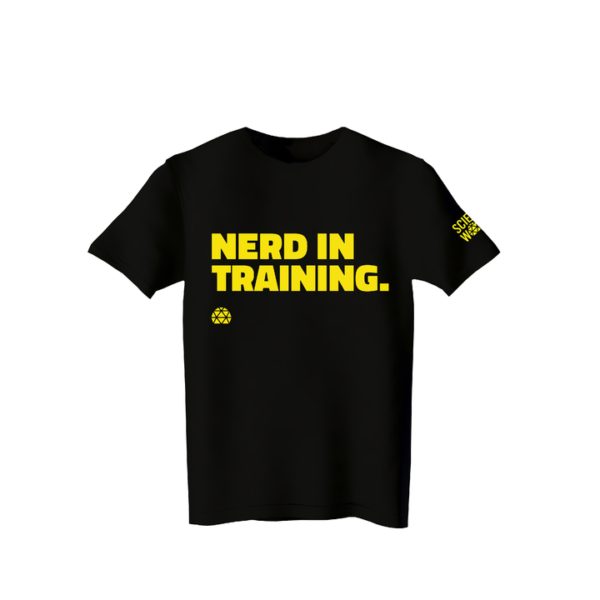 Shipping is available for a flat rate of $10 or free curbside pick up is also available.
Shop the full line-up  shop online today.
About Science World
Science World is a BC-based charitable organization that engages the people of British Columbia in STEAM literacy. Their mission is to ignite wonder and empower dreams through science and nature. Their vision is that within a generation, Canada will be a country of thriving, sustainable communities rooted in science, innovation and a deep connection to nature.