We welcome vin Amité Cellars to our fine selection of excellent BC wines we are personally recommending for our #FavouriteThings Holiday Gift Suggestions.
When Vin Amité says small is the new big they were so right! This is the biggest winery you will ever visit – and by big we mean: big hearts, big ideas, big wines, big on welcoming, big on caring and big on family. We just love this "small but big" family run winery. Everyone contributes to the success of the winery and to the goodness of their fine wines.
Ray Coulombe, husband, dad, founder, owner; Wendy Coulombe, wife, mother, founder, owner, visionary, the friendliest winery owner ever; Catherine Coulombe, daughter, sister, owner, manager, winemaker; Natahlie Coulombe, daughter, sister, owner, artist, winery management. Did we mention it's a family affair?
We tried their yummy wines and we definitely personally recommend you try for yourself and decide big or small really does equal fine wine.
Chanson d'amour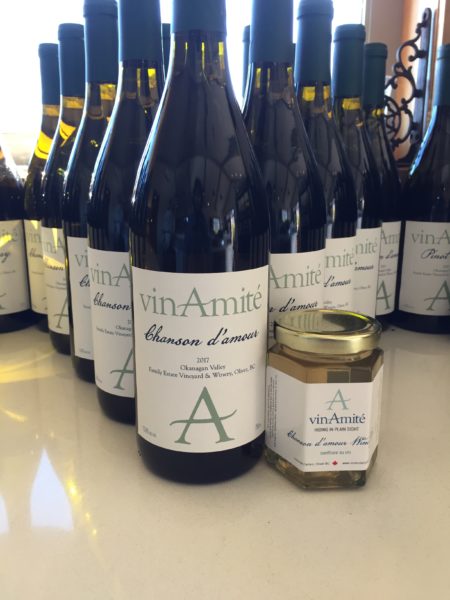 The bouquet of this joyful, lively wine is a complex fruit-forward aroma that leads you to taste a refreshing and sophisticated balanced wine with notes of delicate spring flower blossoms, pear, orange and grapefruit. Allspice, peach and a soft minerality invites you to sit back and breathe easy with a new friend. 50% Pinot Gris, 50% Orange Muscat.
$22.90   

229 cases
"Intoxicating aromas of fields of wild flowers bring you home to a new favourite blend."
Gamay Noir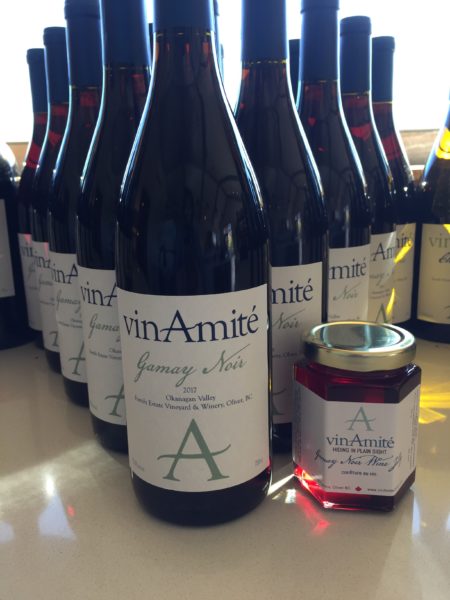 The expression of cherries, strawberries and raspberries freshly collected are crafted into this unique and delicate slightly chilled red wine. Its complex flavours of fresh-baked pies, Summer fruit and gentle tannins with just a kiss of French oak makes this a perfect fit for a lazy afternoon.
$28.90  246 cases
"The spirit of Beaujolais continues to thrive and grow in this unique, flavourful, lighter red."
Hidden Corner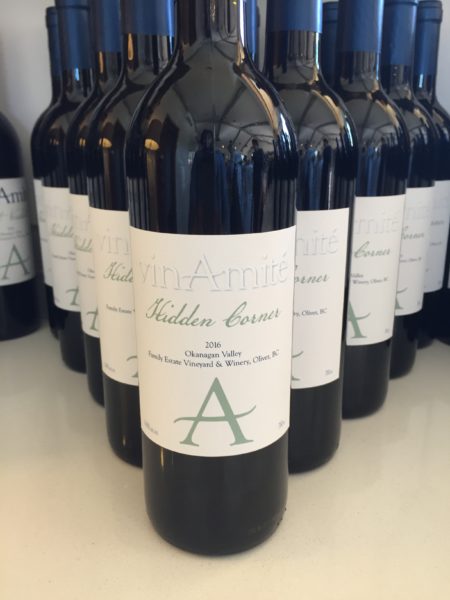 An avalanche of fresh fruit-forward aromas come first followed by the flavours of raspberries, homemade strawberry jam and fresh baked bread intermingled with gentle floral notes that you can almost taste while a gentle blend of vanilla, chocolate and ruby porto leaves you wanting more. This wine was designed to hide in the corner…as long as you can. 60% Merlot, 27% Malbec, 13% Cab Franc. 
$38.90   157 cases
 "This classic red blend sells out before Compass, so we're making a bit more for new friends."
Chardonnay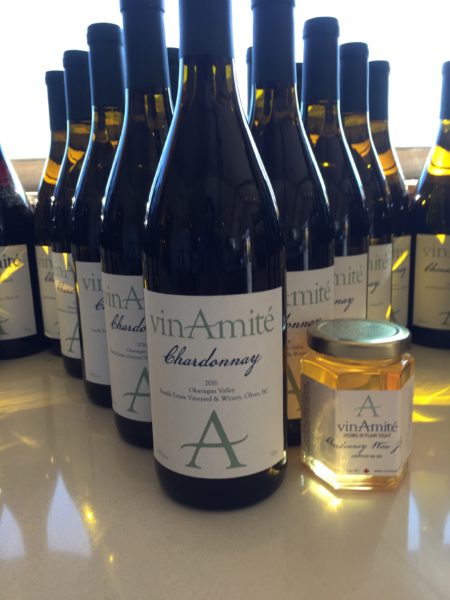 Aromas of brioche, toasted almonds and honey are further enhanced and confirmed with the rich tastes of lemon meringue pie, green apple and baking spices. With a touch of butterscotch on the finish, this Chardonnay is balanced with just the perfect amount of French oak to keep it elegant.
$31.90  127 cases
"This in-demand classic Chard continues to satisfy that magical blend of Old and New Worlds."
Ouest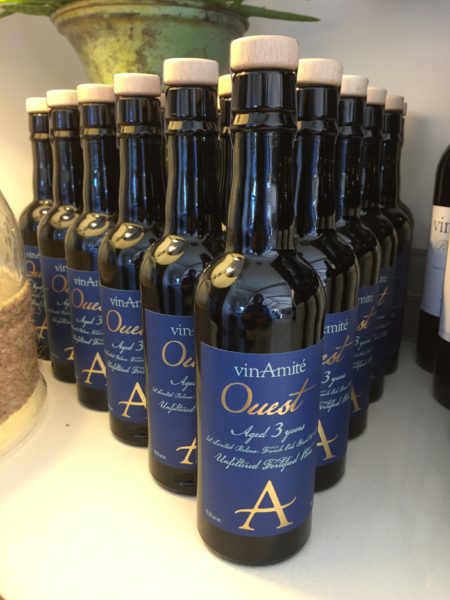 This is only the first of five barrels released while the four others continue to age well into years to come. A gentle giant of a port offering you a new world to explore with intoxicating aromas of anise, cracked pepper and flavours of chocolate, movie theatre red twizzlers, muddled mint, Christmas fruit cake. 
$44.90   45 cases for the 2018 Release.
"A blend of ripe Syrah, Cab Franc and Cab Sauv, distilled Estate CabSauv, neutral French oak barrels, patience for no less than 3 years, make the perfect homage to Porto in this long awaited fortified wine."
Tasting notes, remarks and feature image courtesy of vin Amité Cellars. I received complimentary bottles of wine  to facilitate this article. All opinions are my own. Bottle images MyVanCity.