Indigenous World's purpose is to produce wines of the highest quality and distinction, so that every customer can experience the unique complexity and taste of the Okanagan Valley – the ancestral territory of the Syilx people for over 10,000 years.
2017 Ho-We-Nam Ho-We-Nem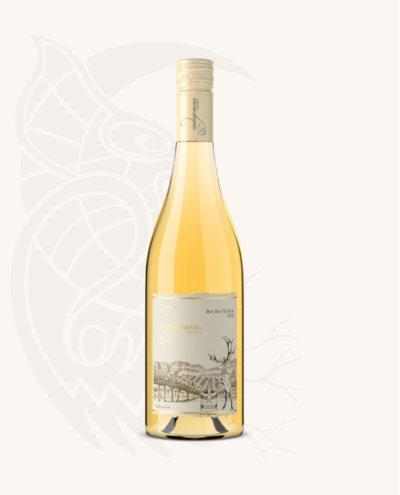 Ho-We-Nam Ho-We-Nem is an Okanagan Syilx name meaning "Humming Bird". The name was gifted to our owner's eldest daughter Kassina. The indigenous cultures in North America are Matriarchal in structure, and women are afforded an extra degree of respect. The 2016 Ho-We- Nam Ho-We-Nem is our second sparkling wine, also named after one of the women in the Louie family.
The wine is a reserved portion of our Hee-Hee-Tel-Kin white blend that was aged in neutral French oak barrels for 12 months to add some rich, round spice characteristics to this light, aromatic wine. The aged wine was then carbonated in the Charmat method to help preserve the fruit characters in this aromatic blend.
Tasting Notes:
This blend of Gewurztraminer, Pinot Gris and Muscat features soft floral amoras complimented by notes of ripe apricot and orange, transitioning to stone fruit and bright citrus notes on the palate. This wine makes a perfect pairing with sharp cheeses, grilled seafood and a Wednesday night. Gewürztraminer, Muscat, Pinot Gris This wine has a little bit of it all, cold fermented in stainless steel, aged in oak, and carbonated at the end. Notes of honey, tangerine, apricot, and sultannas are complimented with soft oaky notes, a medium mouthfeel, and rich mousse.  $14.99
2016 Single Vineyard Chardonnay (VQA)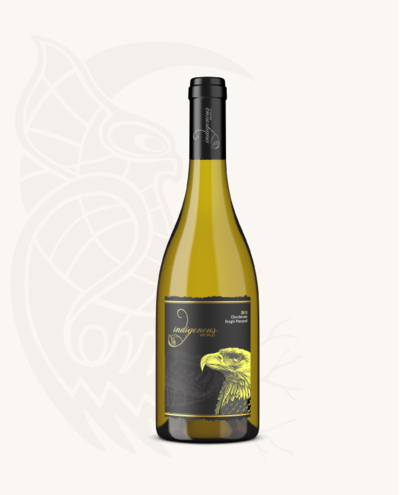 For the 2016 vintage of our Chardonnay, we wanted something rich. The fruit was sourced from one of the finest Similkameen vineyards in Cawston, where the summer heat helps produce chardonnay with more of a tropical Character. The wine was aged in a mix of 40% new French Oak and 60% second-fill American oak to develop a more complex spice profile.
The resulting wine is rich and buttery, with sweet fruit on the tip of the tongue and perfectly balanced acidity that leaves you wanting more.
Tasting Notes:
The Chardonnay is rich in every sense of the word. This wine has mouth-watering aromas of butterscotch, tropical fruit and crème brule. The mouthfeel is full with a buttery texture and has rich flavours of mango, cooked pineapple, vanilla and caramel. The finish is long and lingering with notes of butter and baking spices. Sourced from one of the finest vineyards in Cawston, this Napa style Chardonnay went through malolactic fermentation and was aged for 10 months on its lees in 40% new French oak and 60% second fill American oak. This wine is rich in every sense of the word with a full mouthfeel, buttery texture and ripe, tropical fruit flavours. Will age well for several years; best enjoyed with duck, lamb stew or an evening sunset. $29.99
2014 Simo Small Lot Red Blend (VQA)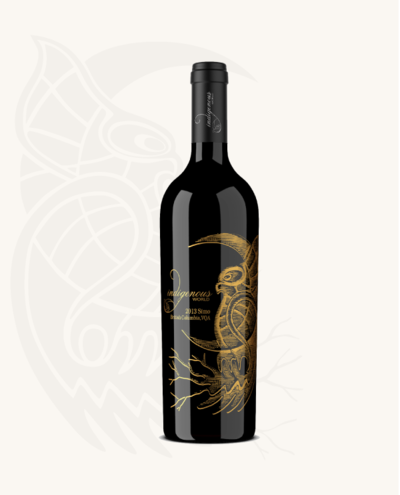 SIMO (pronounced See-Moo) is the flagship wine at Indigenous World Winery. Simo means "connected to the land", and is the traditional name that was given to Robert Louie by one of his elders. There is a duality in the name, as the Indigenous People have a strong connection to their land, just as wine grapes do.
All the grapes used to make the Simo were hand- picked from some of the finest vineyards in the South Okanagan. The wine was aged for 39 months in 100% French oak and blended from the finest Merlot, Cabernet Sauvignon and Cabernet Franc barrels in our cellar.
The final blend consists of 62% Cabernet Franc, 38% Merlot, and 6% Cabernet Sauvignon. The wine is deep, elegant and complex, with soft supple tannins and layers of flavours.
Tasting Notes:
Simo is Indigenous World's signature Bordeaux style blend in small lot quantities. This wine has been aged for 39 months and comes from the finest Merlot, Cabernet Sauvignon and Cabernet Franc grapes that grow in the Okanagan Valley. Our winemaker, Jason Parkes has hand-crafted and blended this signature wine with the utmost care. This wine is both elegant and complex. Aromas of vanilla, black cherry, and nutmeg with a multi-layered palate first with raspberry and cherry, then anise and coffee, finishing with soft, tannins and notes of black fruit, and tobacco. $44.99
Tasting notes, remarks, and images courtesy of Indigenous World. I received samples of the wines in order to facilitate this feature.