Always go with the tried and true when thinking wine as a gift. Any wine lover on your list this year would be delighted to receive a Quails' Gate wine. We always have one or two Quails' Gate wines on hand in our wine fridge for when company drops by during the holidays. Or for that matter just for ourselves to enjoy.
20018 Cailleteau Gamay Nouveau

We are proud to announce the third release of our Gamay Nouveau named Cailleteau (pronounced kye-toe), after the French word for a baby quail. This wine pays homage to the French tradition where vineyard owners and workers of the Beaujolais wine region would celebrate the end of harvest with their "new wine". As its name implies, it is the result of a quick winemaking process that allows for the grapes to be picked, fermented and bottled, all within a one-month time frame and released on the third Thursday of November each year.A Vivid purple colour in the glass, you can expect a lively, fruity red wine. On the palate, this wine shows beautiful notes of candied red berries and cherry with hints of cinnamon, nutmeg and pepper. Made in an easy drinking style, it is the perfect wine for the holiday season. We recommend serving lightly chilled to enjoy its youthful, fruit forward exuberance and suggest pairing with charcuterie, paté, soft cheese or with your festival holiday feasts. This wine is meant to be enjoyed young so we suggest it be drunk now and within the next 6 months. Santé! $19.99
B.M.V. Riesling

Aromas of fragrant white flowers and white peach greet you on the nose while the palate bursts with lime, green apple and nectarine flavours. Expect the same bright fruit flavours on the palate with notes of wet stones that are so typical of our terroir. Barrel fermentation gives the wine a rich mouthfeel while the vibrant acidity balances the touch of sweetness and leads to a long, precise finish.
The off-dry style and vibrant acidity make the B.M.V Riesling a versatile food wine. Try pairing with fish like cured steelhead trout with Indian spices or fresh fish tacos with tropical salsa. It would also be lovely with roasted pork and apple sauce, spicy South East Asian cuisine or even a cheese platter with semi-soft and blue cheeses. $29.99
2016 Chardonnay

Another excellent Chardonnay from our Winemaker Nikki Callaway. The 2016 season was a particularly good one with ideal growing conditions which provided us with lovely ripe fruit. This is a beautifully crafted wine with the vast majority kept in stainless steel to maintain the bright, fresh, vivid fruit notes. A small percentage was kept in older oak to add texture, mouthfeel and subtle oak influences. $22.99
2017 Pinot Noir

Pinot Noir is our flagship red wine. The volcanic slopes at this Quails' Gate vineyard site are ideally suited to this varietal. Made to be elegant with grace and finesse, this wine is made for wine lovers who desire a sophisticated style of Pinot Noir. As one of Canada's leading producers of Pinot Noir, we ensure that our wines exhibit rich, complex fruit flavours, reminiscent of classic Burgundy wines, while showcasing the added elegance of New World winemaking techniques. New Release $26.99
12 Wines of Christmas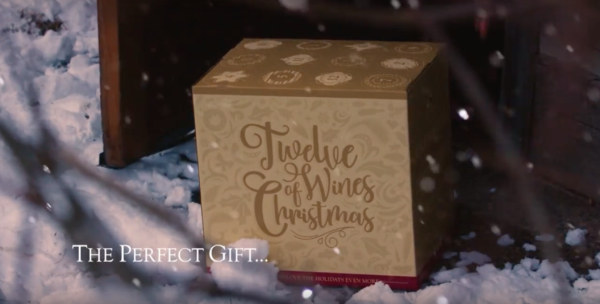 From family gatherings to cozy nights, pair your holiday moments with our  specially selected Twelve Wines of Christmas box.  Our own advent calendar will treat you to a wine surprise each day, in the lead up to Christmas. Purchase online with Canada-wide shipping. Pre-order available now for delivery starting November 19.  $325.00
Tasting notes, video and images courtesy of Quails' Gate. Disclosure: we have not had the opportunity to taste the Gamay Nouveau at this time. All opinions are my own.