Okanagan Crush Pad winery announces its Haywire Free Form White 2016 has made Decanter magazine's Most Exciting Wines of 2018 list, placing in the top 10, with a score of 94 points.
In the January 2019 issue, Decanter's experts from around the world named the top 50 bottles under £60 that impressed them most this year, with Oz Clarke calling the Haywire an "astonishing Canadian Sauvignon Blanc".
The winery, while no stranger to the
UK wine circles, is beyond excited to have these kudos.
"We are so proud of our team, in particular the work of our chief winemaker Matt Dumayne, and growers Terry Waters and Cathy Banks," notes winery owner Christine Coletta. "Our mission is to have Okanagan wines stand proudly next to a global selection of respected brands. This recognition shows us we are well on our way to demonstrating that our region can compete on the world stage."
The focus at Okanagan Crush Pad is on authenticity and quality. 
Free Form
wines are made using organic grapes, native yeast, extended skin contact, are free of commercial additives, have little to no sulfites added, and are unfiltered.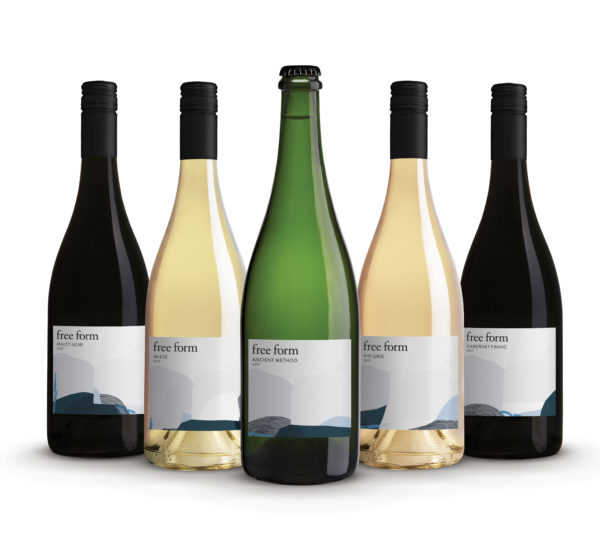 "We found the best way to achieve authenticity of place is to not manipulate or add anything to wine, including oak influence," remarks Dumayne. "While you need to give up some modern conveniences, with a highly-skilled team with global viticulture and winemaking experience, you can get it right."
Coletta credits consulting winemaker Alberto Antonini and terroir consultant Pedro Parra for their guiding influence. "Their vision for what the Okanagan is capable of has driven our work."
Okanagan Crush Pad has quickly built a reputation as a premium producer and has received many awards and accolades since its launch in 2011 with chief winemaker Matt Dumayne at the helm. Christine Coletta and Steve Lornie created Okanagan Crush Pad as a purpose-built custom crush facility. Increasingly, the facility is used to craft the team's own wines and now produces 45,000 cases annually.
From here, their own wines, Haywire, Narrative, and Free Form are made. Located in beautiful Summerland, BC, the winery overlooks Switchback Organic Vineyard, a site that is also home to chickens and ducks. Dumayne and his cellar team craft wines using concrete wine tanks, native yeast and minimal winemaking intervention. The wines reflect the region's unique high mountain/northern desert setting noted for its intensely hot, short growing season with hallmark cool evenings and winters that bring a protective covering of snow.
Visitors to the tasting lounge, set in the heart of this state-of-the-art facility, get a rare glance into the art of winemaking. Watch the cellar team in action, discover concrete tanks, and learn how the team composes wines that are definitive expressions of their vineyards.
Media release and images provided by Leeann Froese, Town Hall Brands. Feature image photo credit: Lionel Trudel.