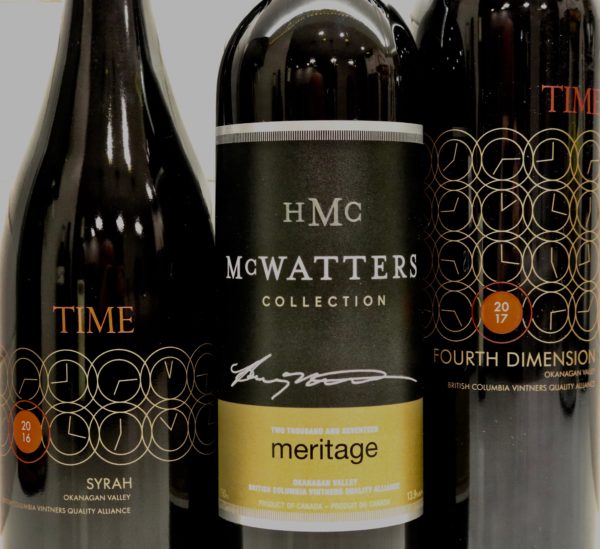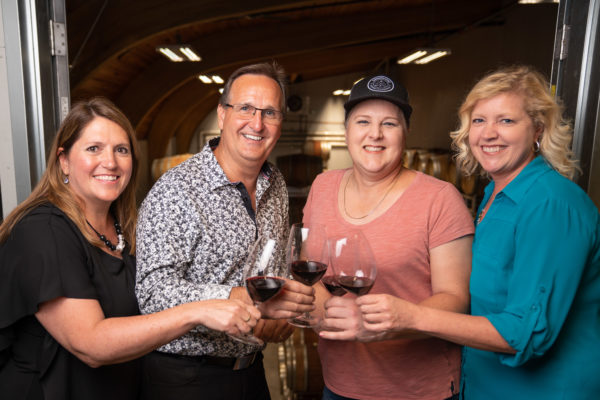 Fans of BC wines may or may not already be aware of this, but in July of this year, Ron and Shelley Mayert bought TIME Winery, Evolve Cellars, and McWatters Collection.  This meant a much-needed cash infusion as well as some fresh energy. The new parent company is Five Vines Cellars.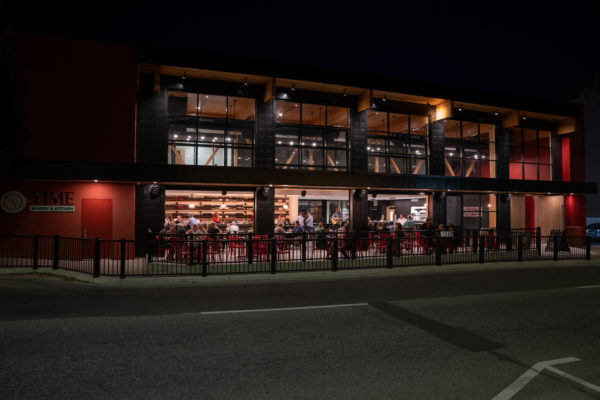 This was regarded as wonderful news in the wine world as TIME's downtown location made it a natural 'must do' for tourists and locals alike.  The site was previously, a long-time movie theatre.  Now, an urban winery, an impressive eatery, music venue, and lecture theatre offers so much for everyone in the area and when it was first envisioned, Harry McWatters, who passed away just last year, worked hard to preserve all the best features of the original cinema including the high arched wood beams in the wine cellar.
The Mayerts are new to the world of wine, but as experienced business people, they have wisely decided to change little.  To that end, Christa-Lee McWatters and her sister Darrien have remained in their management roles to help ensure a seamless transition and the continuation of the brand and its respected reputation.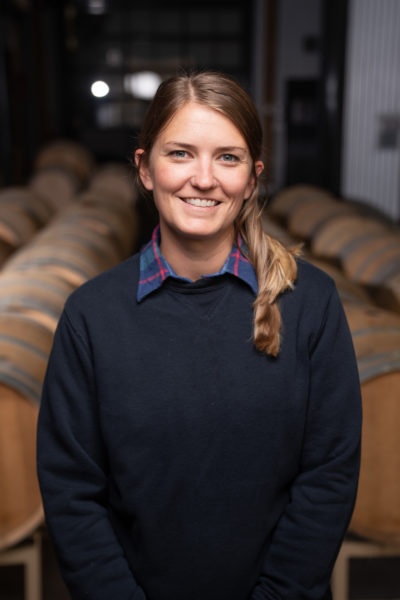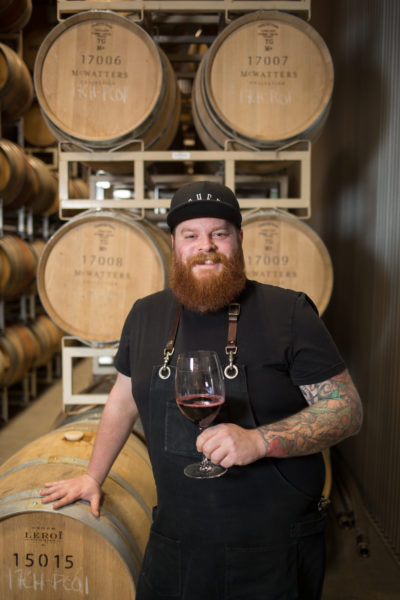 Also a part of the team, are winemaker Lynzee Schatz and Chef A.K. Campbell.  This appears to be a well-made match as the Mayerts share the McWatters' vision and carry on Harry McWatters' legacy.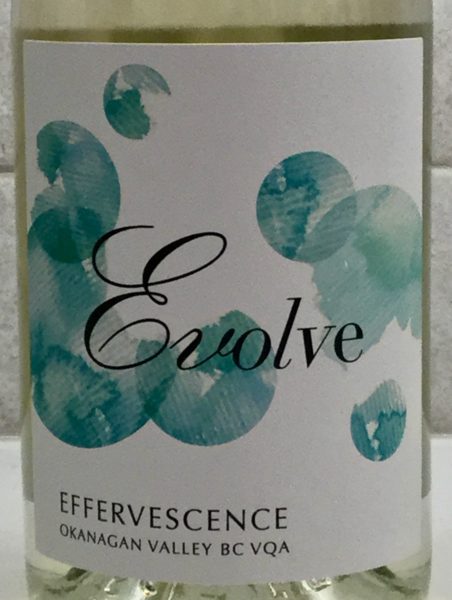 Evolve White Effervescence               $19.99
Fun wine at a great price point.  Why not enjoy bubbles every day?  This fun bottle of bubbles, made from pinot blanc and chardonnay, is pale straw in colour with medium-light intensity.  The nose displays delicate aromas of lemon, apple, pear, citrus, and honey.  Good balance with good mousse.  The aromas carry over to the palate followed by a medium finish.  A perfect way to greet guests.

2018   TIME Viognier                          $22.99
Pale straw with medium-light intensity.  White peach, lemon, and honeysuckle on the nose.  Well balanced with a creamy texture.  The flavours echo the nose followed by a medium-long finish.  Very well made.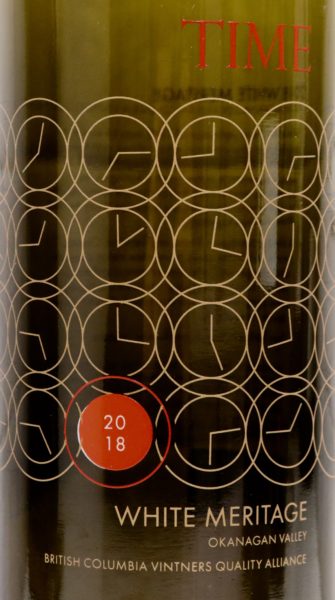 2018 TIME White Meritage                $25.00
This wine has consistently been one of my favourite TIME wines.  They just do it so well and I suspect that a lot of people have never tried it.  Go seek it out.  This blend of sauvignon blanc and semillon is delicious and is a very versatile food wine which its cousin, White Bordeaux is so very famous for, but at a much more attractive price.  You need to try it.

2017 TIME Fourth Dimension             $35.00
An appealing blend of merlot, syrah, cabernet franc, and cabernet sauvignon.  Garnet red in colour with medium-deep intensity.  The nose opens with aromas of plum, dark cherry, raspberry, cocoa, and baking spice with undertones of earth, bramble and menthol.  Very good balance with smooth, ripe tannins.  Ripe red and black fruit on the palate followed by a medium-long finish with flavours lingering.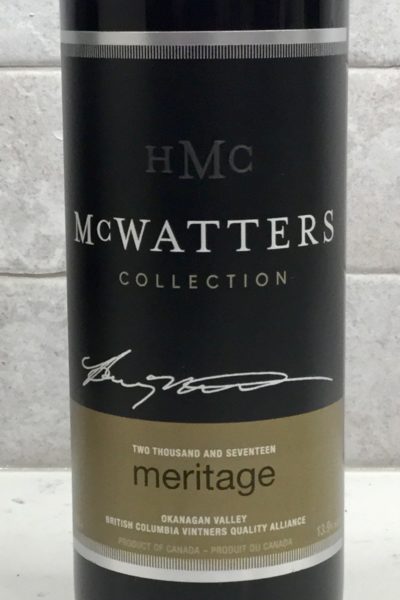 2017 McWatters Meritage                 $34.99
This blend is made from merlot, cabernet franc, cabernet sauvignon, and petit Verdot has had a loyal following since its original release.  Garnet red with deep intensity.  The nose is layered and well-integrated with aromas of red berries, plum, spice, black olives, black currant, and earth.  Well balanced with smooth ripe tannins.  Juicy red and black fruit on the palate followed by a medium-long finish with fruit flavours lingering.  Be sure to decant this wine and give it time to breathe so it can show its best.  Good value and cellar worthy.

2016 TIME Syrah                                 $39.99
Wow!  This is an impressive example of just how good BC syrah can be.    Garnet/black colour with deep intensity.    Garnet/black colour with deep intensity.  The nose is meaty and savory with black cherry blackberry, black pepper, earth and tobacco leaf aromas.  Well balanced with soft ripe tannins.  The flavours reflect the nose followed by a medium-long finish.  Greatly improved with a little time to breathe.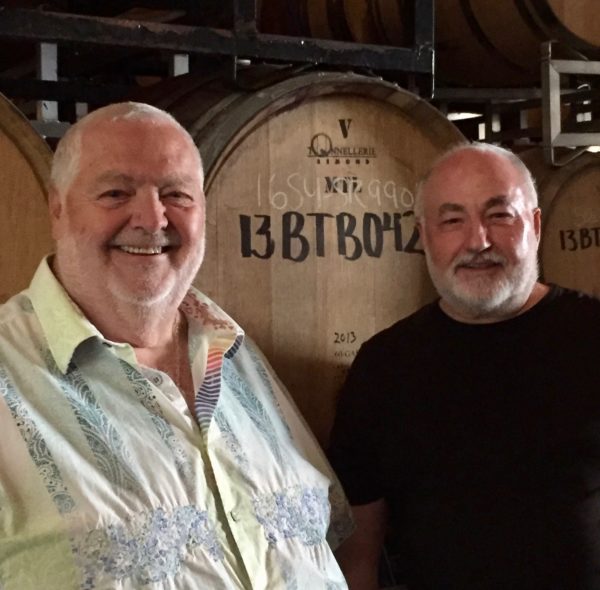 At this point, traveling to Penticton to visit the winery may be not be a possibility, but you can certainly find these and many other wines in their portfolio at your favourite wine shop.  Enjoy.
Cheers!
(All photos, except as noted – Sam Hauck)