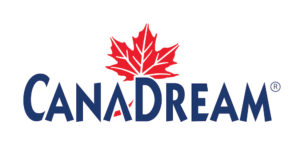 On your mark, get set, reset!
Be ready to take to the open road when the time is right with early booking deals from CanaDream RV – reconnect with nature at your own pace and return refreshed and recharged
Make your wildest adventure dreams a reality with Canada's leading RV rentals operator, CanaDream. Don't miss your opportunity to hit the open road in control and comfort by taking advantage of special offers securing your preferred vacation dates and the lowest early booking pricing.
"With pickup locations across the country, it has never been easier or more timely for Canadians to explore their magnificent backyard," says Kathryn Munro, VP Sales & Marketing, CanaDream. "With our competitive early booking rates guests can save money by reserving RV vacations months ahead of time, and enjoy a risk free vacation to look forward to. Our 2021 Cancellation Policy allows for cancellations up to 15 days ahead of the trip with zero charge, we know it's important to offer flexibility at this time, so people can book with confidence."
Feel at home but far away in your cozy cabin on wheels, giving you the freedom to explore remote places and wide open spaces, designing a new adventure every day. Book early and save 5% per night on the ultimate RV vacation – connect with nature and the great outdoors in your safe and secure motorhome environment. Book by February 28, 2021 for pick ups from April 5 to June 20 and August 23 to October 31, 2021 at all CanaDream stations.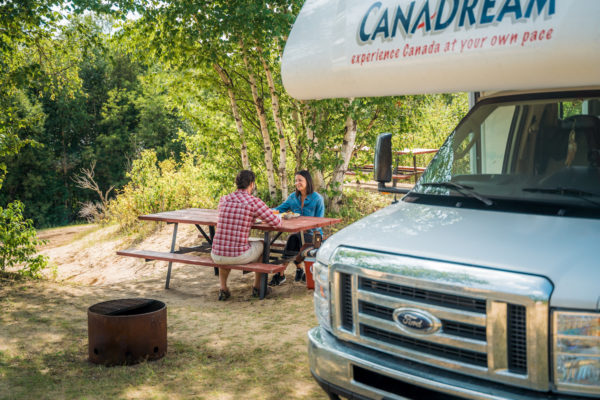 Relax and let CanaDream help fuel your future travel inspiration with unique, local itineraries and informative blog posts and the CanaDream Club offering a wealth of campsites, attractions and tours at exclusive rates. Experience unparalleled access to every corner of Canada – remote mountains, lakes, forests, beaches – all in your own space and at your own pace. CanaDream is certified as Travel Safe by the World Travel & Tourism Council – the specially designed safety stamp allows travellers to recognize companies around the world which have adopted standardized health and hygiene protocols, ensuring they can experience #SafeTravels.
Set aside time to recharge this year – make the most of upcoming staycations by escaping crowds and immersing yourself in nature. Visit www.canadream.com to book the experience of a lifetime today.
About CanaDream
CanaDream is committed to providing Guests with a memorable RV vacation as they "experience Canada at their own pace" in a CanaDream motorhome. From small beginnings in the 1990s, CanaDream has grown into one of the largest RV rental and sales companies in Canada. The company's leadership position has been achieved through a combination of investments in experienced and well-trained Cast members at all locations, proprietary technology and continual investment, upgrading and maintenance of its systems and RV fleet. In 2017, CanaDream became part of the Apollo Tourism & Leisure Group of companies. CanaDream has recently been recognized as a Safe Travels company by the global leaders in travel safety, the World Travel & Tourism Council. The specially designed safety stamp allows travellers to recognize governments and companies around the world which have adopted health and hygiene global standardized protocols, ensuring they can experience #SafeTravels.
Media release and images provided by Annabel Hawksworth, Hawksworth Communications.