ZUBU Celebrates One Year Anniversary with New Menu and Special Offers
A party not to miss – authentic bone broth ramen, special offers, value sets and prizes await diners in the coming months.
ZUBU, the fun-filled Japanese restaurant known for ramen and homestyle Japanese fare, celebrates its first anniversary this May. The much-loved eatery has expanded in its first year to three locations; Kerrisdale, Metrotown, and Park Royal. The Olympic Village Food Hall by ZUBU, the brand's test kitchen will also be offering up special offerings. To mark the occasion, value sets and new menu offerings await diners starting May 1 and stretching into the summer months.
Indulgence Menu – Bone Marrow Ramen
As part of the celebration, the restaurant will also be launching an all-new Indulgence Menu, a new feature that will spotlight an elevated Japanese dish; first up is a must-try Bone Marrow Ramen ($22.50); beef broth, beef bone marrow, thin noodles, roast beef, green onion, kikurage, dill. The indulgent dish comes complete with a torched beef bone with generous amounts of melt-in-your-mouth marrow, the velvety marrow adds a buttery richness to the ramen. ZUBU's Bone Marrow Ramen will be available May 1. The Indulgence Menu offering will be a limited-time offer available for only a few months.
Bite of ZUBU
From May 15 – June 13, ZUBU will be offering a $15.00 three-course special offering. This value-packed offering includes guest's choice of an appetizer, ramen or rice bowl and a mochi ice cream dessert. The Bite of ZUBU menu will be available for both takeaway and dine-in.
Seasonal Menu Giveaway
Six lucky patrons will receive a prize pack, including all of ZUBU's new seasonal offerings. Each prize pack is $50.00 value and includes Bone Marrow Ramen, Calamari, Tofu Salad and Daifuku. Giveaways will be run in conjunction with local foodies on Instagram. Stay tuned to ZUBU's Instagram page @by.zubu for opportunities to win.
Sip, Sip – Hooray!
It wouldn't be a party without drinks, and ZUBU, known for its extensive offerings, will extending promotions launching May 1. Weekly deals will spotlight Japanese whisky, select beer, wine and sake at up to 50% off.
Food Hall by ZUBU in Olympic Village
The ZUBU test kitchen location will offer a free item from its $5 Snack Menu with the purchase of each entrée. The popular snack menu includes bites such as Takoyaki, Crispy Chicken and french fries with a Japanese twist such as Nori Salt and Curry Cheese. This offer will be available from May 1-31.
Full details of ZUBU's one year anniversary offerings can be here. This link goes live on May 1 at 12:00am.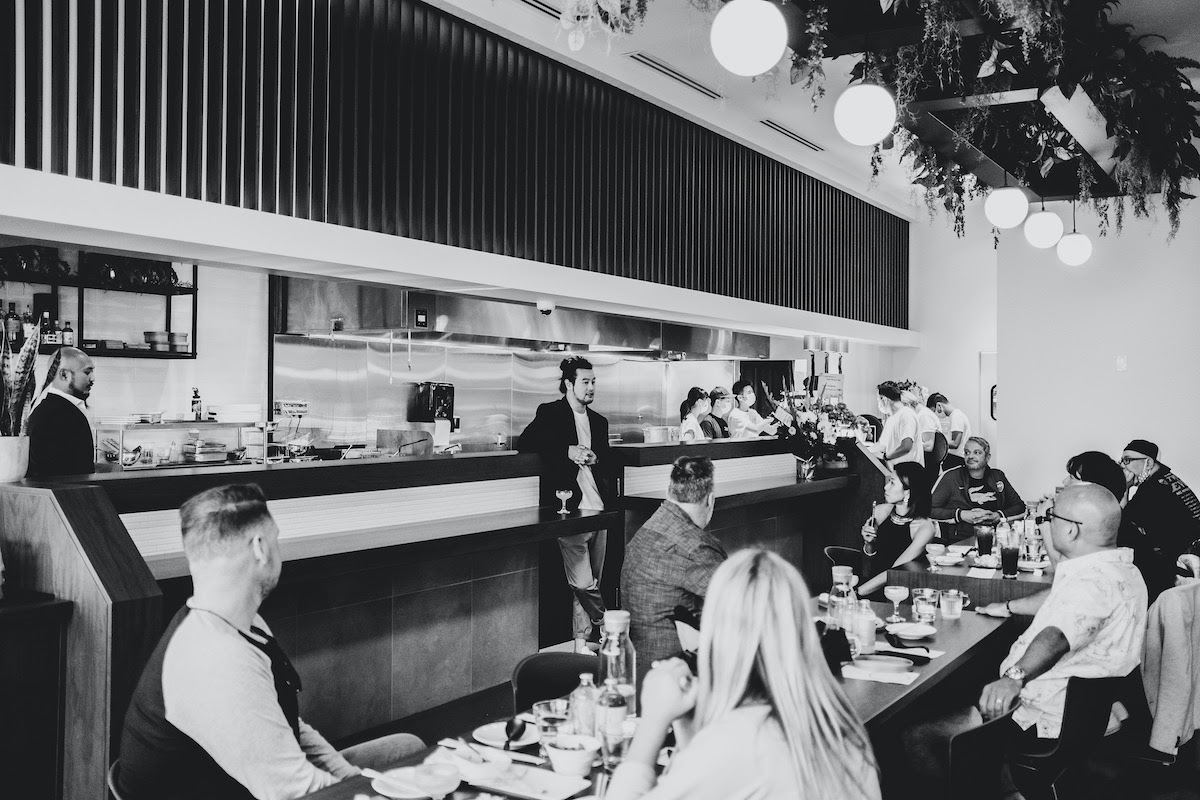 ABOUT ZUBU
Fun-filled youthful energy beats through ZUBU's restaurants and culture. Innovative cuisine is at the forefront of the guest experience, complemented by exceptional customer service and the never-ending pursuit to create unforgettable experiences. Always forward-looking while respecting the past and traditions, ZUBU offers up the perfect balance of new and old. Besides a variety of ramen options, diners may enjoy an electric menu that features temaki, hand-made gyoza and so much more. ZUBU has expanded to four locations in the Lower Mainland; Olympic Village, Kerrisdale, Metrotown, and Park Royal in West Vancouver. www.byzubu.com 
Media release and images provided by Jason Haugen, Leila Likes.