Your Water St. Cafe is excited to debut our NEW MENU!
NEW DISHES, SAME WATER ST. CAFE TASTE!
Join us as we debut our new Brunch, Lunch, Dinner, and Happy Hour menus! Featuring some of our longtime favourites like our house-made Gnocchi and Braised Short Ribs, plus some amazing new dishes to try like the Roasted Chicken Supreme, Seafood Platter, and French Omelette!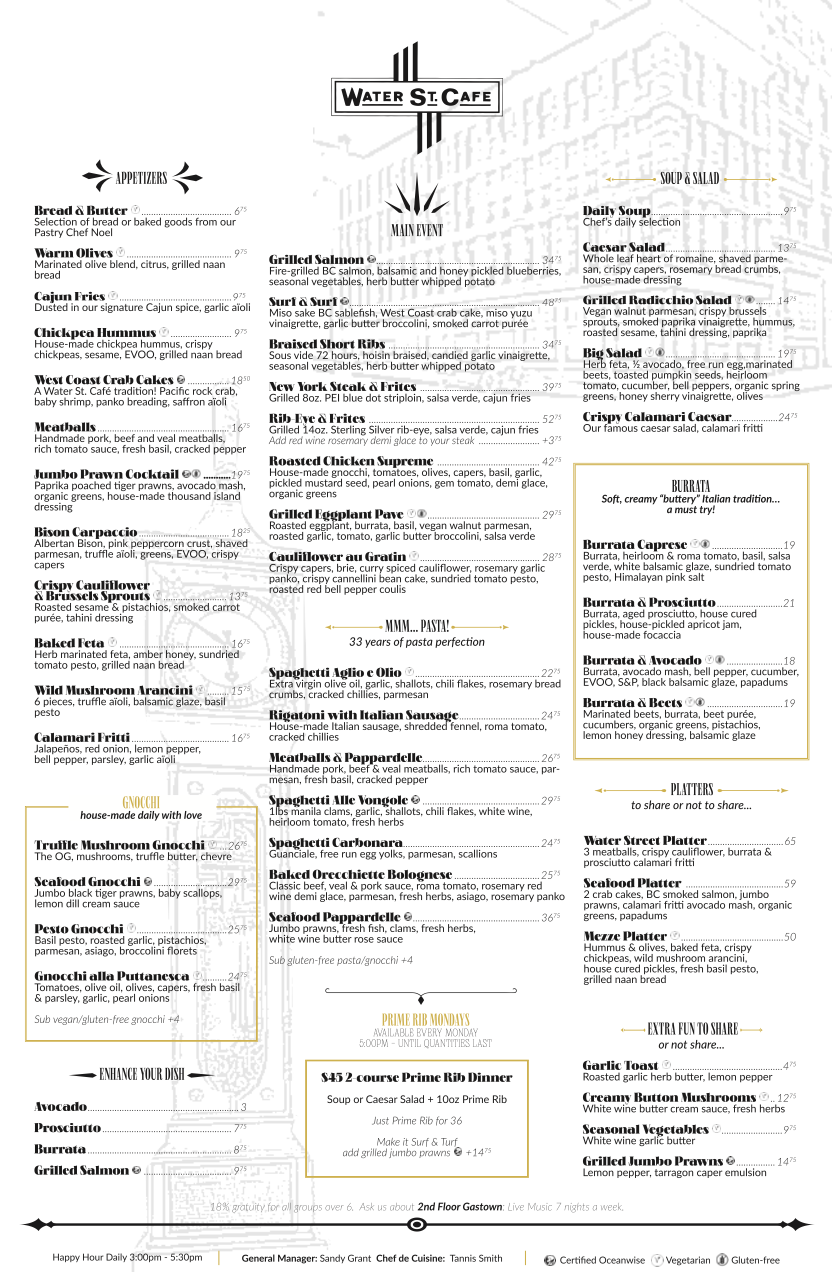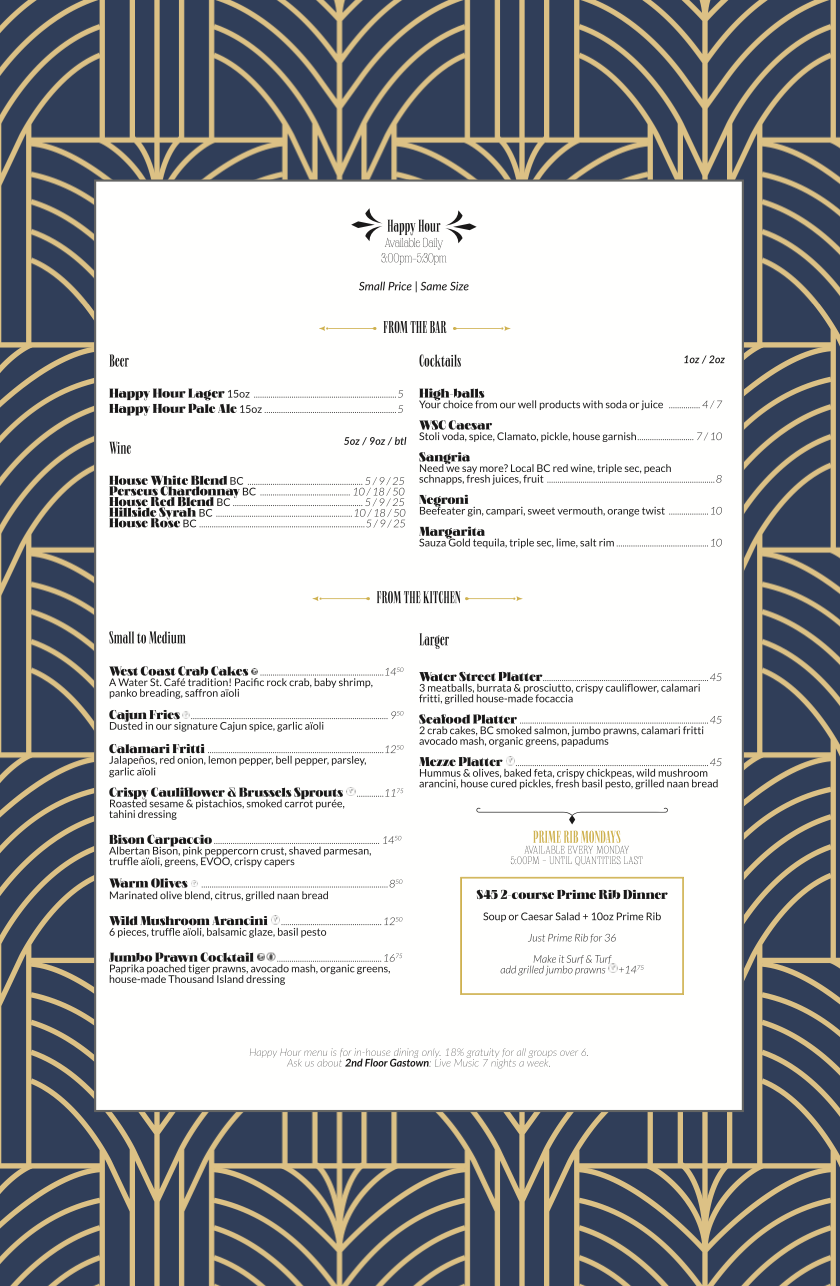 We look forward to hosting you!
NIGHTLY MUSIC UP AT THE 2ND FLOOR GASTOWN!
Follow @2ndfloorgastown on Instagram and Facebook for all shows and details.
Reserve online!
Please clink links below for more details
15% OFF Take Out
7 Days of Brunch 11am to 3pm
Daily Happy Hour 3pm to 530pm
Dinner service 4pm to late
2nd Floor Gastown Dinner & Music!
We look forward to hosting you. You are appreciated!
Media release courtesy of the restaurant.