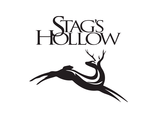 We're very excited that we're once again able to host our annual Harvest Dinner with Joy Road Catering – and it's even more special as we will be celebrating our 25th Anniversary! Although 2020 was the official anniversary, we were unable to host any official celebrations, so we're doing it this year instead.
For those of you who have attended this dinner in the past, it will be a slightly different format in that it won't be the traditional long table, but instead, several smaller tables, with members of the Stag's Hollow team spread out among you. Please join us for this multi-course dinner by Joy Road Catering that will feature in-season, locally-sourced ingredients and will be paired with a selection of award-winning Stag's Hollow Wines, presented by our winemaker Keira LeFranc. We will be honouring Linda and Larry's hard work over the years, and celebrating their retirement, as well as the next chapter of the winery.

Event Details:
Date: Friday October 1st, 6:30pm (gates will open at 6:20 and seating will be assigned)
Location: Stag's Hollow Winery, 2237 Sun Valley Way, Okanagan Falls, BC
Price: $165 per person (inclusive of tax and grat)
This is a very limited and intimate event that sells out early – only 35 tickets are available – so don't wait too long before booking.
Stay healthy, safe and drink wine!
Information provided lby Erin Korpisto. Image courtesy of the winery.