Chowder Returns, Lunch Gets Brunchier,
"The Wine Bar" Launches & More
Naramata Famous?
A&W and Western Living Magazine Put Us in the Spotlight
We've had some queries from guests, friends and fans since A&W's latest grass-fed beef commercials began airing nation-wide this past week. Yes! This is us. Chefs de Cuisines Minette Lotz and Stacy Johnston share the delicious, nutritious merits of our grass-fed beef with A&W's curious spokesperson, Alan. Click video to watch and follow our Instagram and Facebook stories for a behind-the-scenes peek at the process.
Western Living's much anticipated Designer of the Year issue also included an Okanagan-focused "Food + Travel" feature that dedicated 14 of its 17 pages to the elegance, beauty and deliciousness that is Naramata Inn. Wow. We are blushing. And grateful.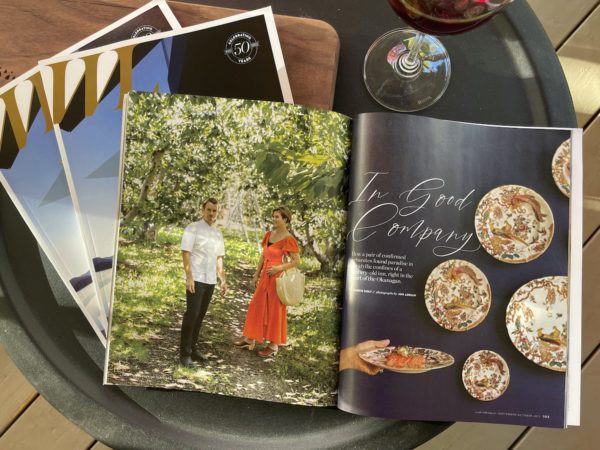 New Late Fall Menus Launch October 20th
Spoiler: Lunch is Getting Brunchier and Yes – Chowder Returns
As we move further into the fall season in Naramata and the Okanagan Valley, our new menus reflect a seasonal shift in produce and proteins. Based on your feedback, we are anticipating some really happy diners as Chef Ned's incredible Outlandish Shellfish Chowder returns to both the lunch and dinner menus. Dinner will delight with a prix-fixe menu that features some delicious new dishes including Rack of Lamb, Composition of Squash and Kale, Little Cedar Falls Steelhead Trout and desserts such as Naramata Squash and Pumpkin Pie.
We are excited to change things up at lunch by moving to an a la carte menu, offering a daily Ocean Wise Roasted Fish feature, and making it possible to brunch five days a week with the new Crispy Pork Belly Eggs Benedict and Wild BC Sidestripe Shrimp Frittata.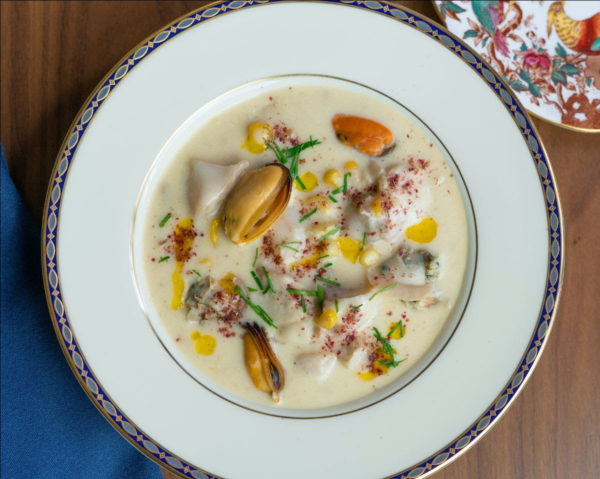 The Wine Bar is Coming Soon – Soft Launch Kicks Off November 3
Want a cozy and comforting place to enjoy a great glass of wine or beer and nibble on a cheese + charcuterie plate? You've been asking, we've been listening and we're going to give it a try on a limited basis next month.
Introducing "The Wine Bar" at Naramata Inn. Open every Wednesday and Thursday in November from 4pm to 9pm and located on the Inn's lower floor, The Wine Bar will offer a by-the-glass wine list and a limited-but-lovely selection of beer and bites. Perfect for a casual catch-up with friends or a warm-up before your dinner reservation. The Wine Bar will operate on a stand-alone, no-reservations, first-come, first-served basis, and all guests will be welcomed at our main floor host desk upon arrival. Cheers!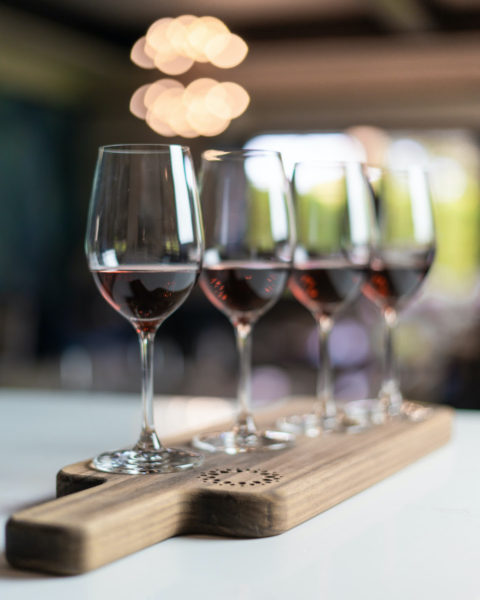 Don't Miss November's Wine Events with Emily Walker
Wine Alive | Wednesday, November 10 | 3:45pm to 5:15pm | $45
The Art of Fermentation | Friday, November 19 | 3:45pm to 5:15pm | $45
Next month, we're offering two intimate afternoon wine experiences, presented by our very own wine director, Emily Walker. Wine Alive on November 10 features Naramata local, Master of Wine, and Daydreamer Wines winemaker, Marcus Ansems, giving us a sneak peek inside the cellar with a tasting of unfinished, partially-fermented grape juice from the 2021 growing season alongside finished examples.
The following week, The Art of Fermentation, has Emily leading the exploration of Mother Nature's most mysterious magic tricks – fermentation – with guest stars Chef de Cuisine Minette Lotz and Alyssa Hubert of Creek & Gully Cider.
Tickets for each event are $45 per person, plus tax, and include your beverage tastings and a cheese and charcuterie platter. Read more about the Events and book your seat via our Events page. Both events are 50% sold already.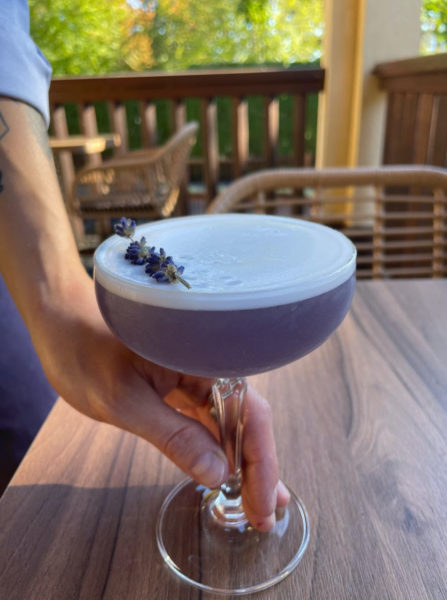 Recipe: Laura's Royal Lavender Sour
"Lavender grows abundantly during Okanagan summers and is harvested to enjoy year round," shares lead bartender, Laura Landrie. "Known for its calming properties, what could be more lovely than a silky smooth sour while winding down on a fall evening?"
This stunning cocktail features "blue" gin from Nanaimo's Arbutus Distillery that lends it its beautiful colour.
Ingredients:
1.5 oz. Arbutus Distillery Blue Gin
0.5 oz. Arbutus Distillery Creme de Lavande
0.75 oz. rhubarb Juice -or- sub lemon juice
0.25 oz. honey syrup (1:1 ratio of honey & hot water)
1 oz. egg whites
Method:
Add all ingredients in a shaker and dry shake vigorously until frothy
Add ice to the shaker and shake a second time
Strain contents of shaker into a coupe glass
Garnish with a dry or fresh sprig of lavender
Serving Suggestion(s):
Serve in a coupe glass or one of your favourite glasses at home
Book Our Super Savour Promotion to Stay Longer and Dine More
Our popular Super Savour promotion is back, offering a $125 dining credit when you book a two-night November/December stay with us. The longer you stay the more you can dine – every additional night booked earns another $50 credit. Limited rooms and dates are available, so book your getaway now. *Blackout dates apply.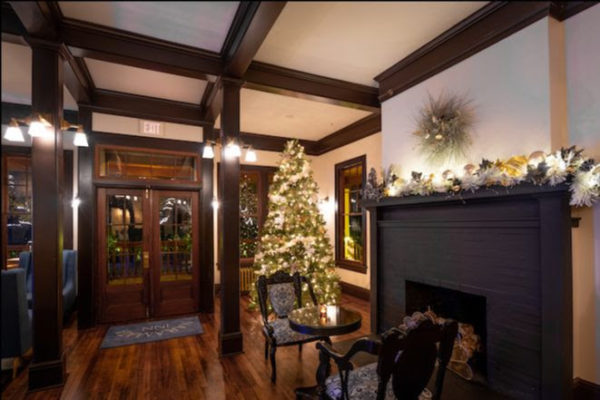 Christmas is Coming – Get Festive With Us
With just over two months until Christmas, now is the time to nab a reservation with us for family festivities, collegial carousing, and blowouts with your buddies. With the Inn dressed up in its sparkling Christmas finery, we'll be ready to host your group with an abundance of holiday spirit. Group dining is available both in the Restaurant and in our private Lower Dining Room this season, with two and three-course menus highlighting of-the-season favourites, with customizations available. Check out a sample menu here.
Book individual restaurant reservations here or, for groups of 12 or more, contact Groups + Event Manager, Olivia Grant at olivia@nullnaramatinn.com.
Refer a friend to be part of the "Inn Crowd" – subscribers get first access to news, events, recipes and more!
Information and images courtesy of the Naramata Inn.