Mott 32 Vancouver to Offer Luxe Lunar New Year Lineup and Expands Service to Include Weekend Lunch
February brings Lunar New Year features and weekend lunch service at newly reopened Mott 32 Vancouver.
Lunar New Year | Available January 31 – February 15
Mott 32 Vancouver invites diners to ring in the Year of the Tiger with a luxurious lineup of features. Highlights include a Whole Lobster Salad that takes the form of a Lo Hei, or "prosperity toss." Tossed tableside, this elevated favourite brims with chilled seafood and spirals of crisp vegetables.
Lunar New Year Features
Whole Lobster Salad
Abalone, Homemade Sauce
Deep-Fried Giant Prawns
Salted Egg Yolk, Sesame, Seaweed
Braised Chicken
Chestnuts, Aged Huadiao
Fried Arrowhead Cake
Braised Duck Breast
Taro, Plum Sauce
Minced Lobster
Diced Vegetables, Prawn Cracker, Pine Nuts
Minced Prawn
Fish Maw, Pigeon Eggs
Tri-Colour Fried Rice
Salted Fish, Conpoy, Japanese Sakura Shrimp, Spring Onion
Updated Hours of Operation
Weekend Lunch:
Saturday & Sunday 11:30am – 2:30pm
Weekend lunch hours start February 5.
Dinner:
Sunday – Thursday 5:00pm – 10:00pm
Friday & Saturday 5:00pm – 10:30pm
Reservations can be made online via OpenTable, email, or by phone at +1-604-861-0032. Mott 32 located at 1161 West Georgia Street, Vancouver.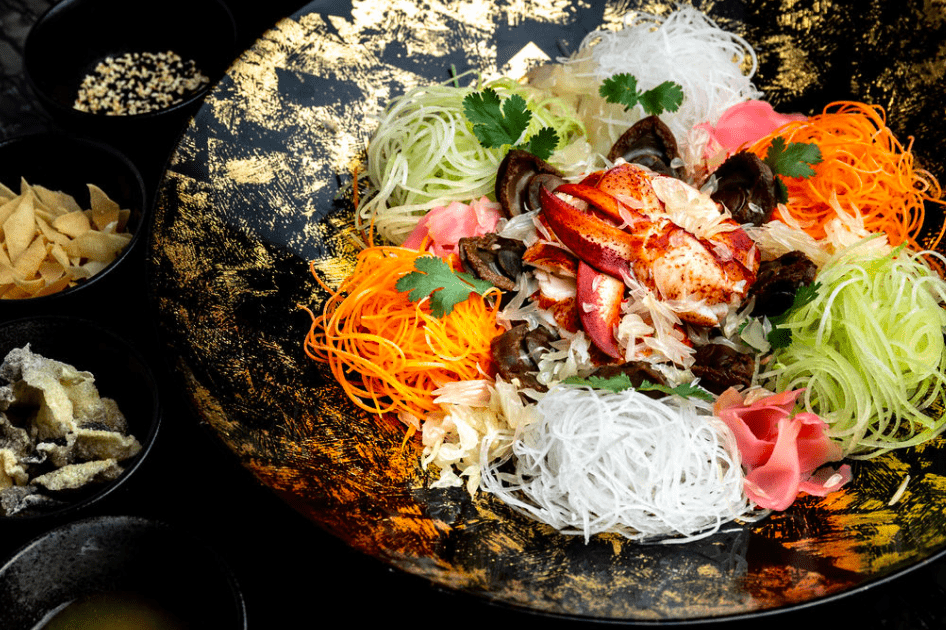 About Mott 32
Mott 32 represents modern Hong Kong as well as a new chapter of Chinese dining. Founded in 2014 in Hong Kong, the restaurant takes its name from the address of the first Chinese convenience store in New York City. The Cantonese-focused menu also spotlights other regional dishes of China, focusing on uncompromising quality and sustainable sourcing. The Mott 32 kitchen is helmed by Maximal Concepts' Group Managing and Culinary Director Malcolm Wood and Chinese Group Executive Chef Lee Man Sing. Mott 32 now operates locations in Hong Kong, Las Vegas, Singapore and Vancouver, with soon to open locations including Bangkok, Dubai and Seoul.
Media release and image provided by Jason Haugen, Leila Likes.