White, Rosé, and Red: Three Easy Wine Pairing Ideas for Mother's Day Brunch
Whether you decide to go light (salads) or go big (BBQ) this year for Mother's Day, we think every mother deserves a grandiose meal and an equally delicious wine pairing. Here are three surprising yet effortless brunch ideas to inspire your May 8 menu.
To Sip with a Fruit Salad: Nederburg The Winemasters Pinot Grigio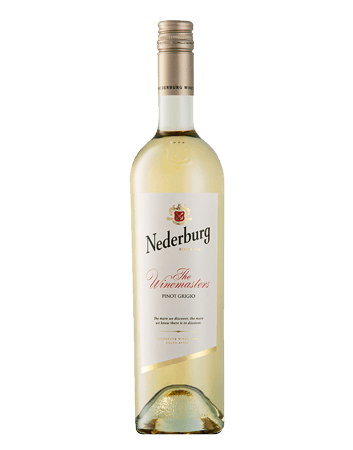 What better way to add colour to a table than to serve a seasonal fruit salad? In May, strawberries and rhubarb are among Canada's freshest in-season produce. Add mint and some crunch such as walnuts or hazelnuts to complete a dish that can easily be made in advance for added convenience.
Fruits salads pair extremely well with this Pinot Grigio, a light-bodied wine with delicate fruit and floral flavours. Honouring the long-established Paarl, South Africa tradition of winemaking excellence, this bottle offers incredible quality for its value and is poised to become mom's favourite.
Price and availability: $14 – $17 MB, NB, NS, NF
To Accompany a Decadent Sushi Spread: Emiliana Adobe Reserva Rosé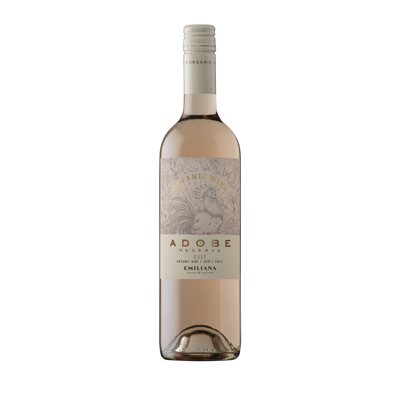 Swap sake bottles for glasses of dry, acidic rosé this Mother's Day for a spring-worthy wine pairing that will delight your brunch guests. Rosés are a reliable choice for sushi and seafood dishes, especially with fresh salmon and tuna.
With good density on the palate and a delicate texture, the Emiliana Adobe Rosé is refreshing and easy to drink with a persistent finish. With an appealing light pink colour, its nose expresses intense fruity aromas, primarily of strawberries and blackcurrants.
Price and availability: 13,95$ ON
For a Celebratory BBQ: Bodega Norton Barrel Select Malbec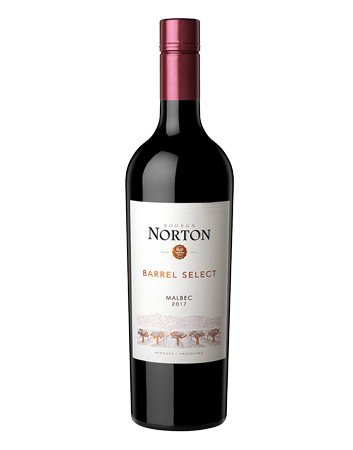 Hoping for agreeable weather on May 8, invite the entire family for an epic cookout mixing locally sourced meat and plant-based alternatives to accommodate all diets.
There are few better wine pairings than Argentinian Malbecs and grilled meat. This award winning Malbec from Bodega Norton is deep red and violet in colour, with plums and figs aromas on the nose. Elegant on the palate with good body, it will be ideal with a blue cheese burger, lamb, steak, and stuffed mushrooms.
Price and availability: $14-$16 BC, AB, MB, ON, QC, NB, NF, PEI
About Nederburg
Nederburg is one of South Africa's leading wineries, with a prize-winning pedigree that stems from a culture of innovation and disciplined attention to detail. The wines are richly fruited with elegant, fresh flavours and structure, and range from exclusive, micro-edition offerings for the connoisseur to wines styled for everyday enjoyment.
About Emiliana
Since 1998, Emiliana has focused on creating high-quality wines and promoting flora and fauna biodiversity over the past decade. Emiliana has become the world's largest organic and biodynamic winery. More than 1,000 hectares in Chile's most renowned wine-growing valleys reflect the harmony between the outstanding quality of wines, the expression of their origin, and respect for the environment and workers. All Emiliana's organic wines are grown in a way that preserves the natural balance of life and helps sustain the environment for the future. Emiliana wines have gained success in over 50 countries, confirmed by the remarkable reviews received by the international press.
About Bodega Norton
With more than 125 harvests, Bodega Norton is one of the most awarded Argentine wine brands. Over the past decade, it has garnered more than 400 top awards and 90+ scores across the portfolio from Wine Spectator, Wine Advocate, Decanter and many more.
European engineer Edmund James Palmer Norton founded the winery in Mendoza, Argentina, at the foot of the Andes Mountains, in 1895 with vines imported from France.
In 1989 it was acquired by Austrian businessman Gernot Langes-Swarovski. Since 1999 his son Michael Halstrick, inspired by a family vision and spirits, has guided the company.
Located just south of the Mendoza River, Bodega Norton maintains five estates in the heart of the most premium growing area, Lujan de Cuyo. The region's unique terroir offers a combination of dry soil and cold air from the mountains that result in red and white grapes, aromatic and concentrated, perfect for making bold and elegant wines produced from vineyards that are between 30 and 90 years old. These old vines help to drive richness and depth across the entire portfolio.
David Bonomi has led the winemaking teams since 2014. His keen attention to both enology (the study of wine) and agronomy (the science of soil management and crop production) sets him and his team apart. "Understanding, caring for and driving the vineyards is essential to achieve great wines." He is part of a new generation of winemakers focused on making each variety express itself with excellence in each wine.
In 2020 he was named "Winemaker of The Year" in Argentina by the renowned Master Wine, Tim Atkin. He was also chosen by Decanter magazine as one of the "10 best winemakers in South America" in April 2019. And, in March 2015, as one of the "Top 10 of the best young winemakers in South America" by the international magazine The Drink Business.
The excellence tasted in Bodega Norton's wines results from a deep-rooted family spirit, excellent management of the vineyards, a responsibility to safeguard Argentina's natural resources and respect for the traditional winemaking process, which created the most enjoyable wines. More than a name, Bodega Norton is an immortal signature that connects history with terroir, talent with passion.
Represented in Canada by PMA Canada Limited. www.pmacanada.com
Media release and images provided by Rita Latif. I received complimentary wine to facilitate this feature.