With summer just around the corner, many Canadians are thinking about the best ways to enjoy the warm weather and celebrate new beginnings! It's the perfect opportunity to place more focus on yourself, try new things, and feel your best inside and out.
NEW to Western Canada, Oroweat KETO has released a delicious range of plant-based, high-fibre bread and tortillas that only contain 6g of Net Carbs per serving, making them ideal for those not willing or wanting to deprive themselves of the food they love while also incorporating healthy, low-carb options in their diets.
Danish Open-Faced Sandwich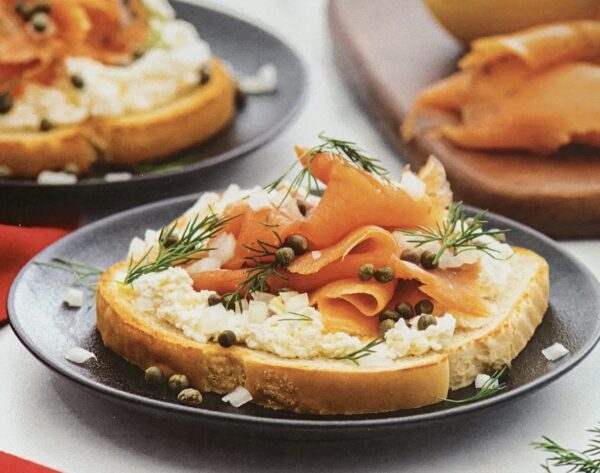 Ingredients
2 slices of Oroweat KETObread
2 oz (60g)cream cheese, softened
2 l/2 oz (75ml) smoked salmon
1 tbsp (15ml) drained capers
2 tbsp (30ml) diced red onion
1 tbsp (15ml) chopped fesh dill
2 slices lemon
Instructions
In toaster, toast bread slices for 3 to 5 minutes or until golden brown
Divide cream cheese between bread slices and spread evenly.
Arrange smoked salmon overtop.
Top evenly with capers, onion and dill.
Serve with Lemon wedges and enjoy
Net carbs 10g per serving
Deli Wrap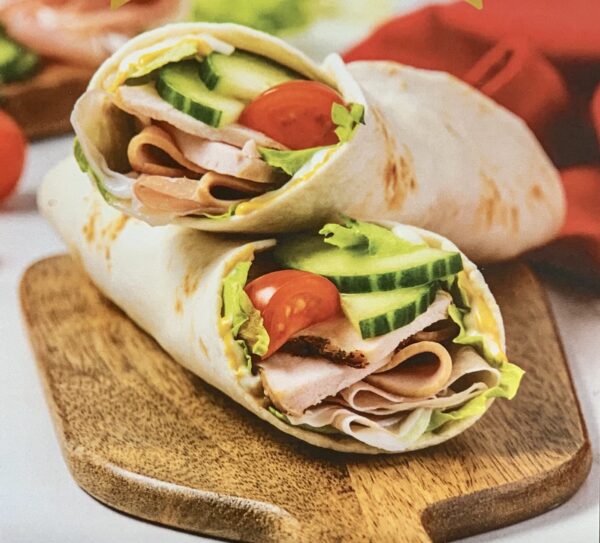 Ingredients
1 tbsp (15ml) mayonnaise
1 tsp (5ml) yellow mustard
1 Oroweat Keto tortilla
1 leaf iceberg lettuce
1 slice prosciutto
1 slice deli organic ham
1 large deli slice organic chicken breast
4 slices cucumber
1 cherry, tomato, quartered
Inatructions
Spread mayonnaise and mustard on tortilla.
Layer lettuce, prosciutto, ham and chicken on top.
Arrange cucumbers and tomato on chicken.
Fold edges of wrap inward and roll to tightly enclose filling.
In small skillet set over medium heat, add wrap seam-side down.
Cook, turning, for 3 to 5 minutes or until toasted and golden.
Using sharp knife, slice wrap and enjoy!
Net Carbs  7g per serving
OUR KETO PRODUCTS
Giving up bread products is hard for those who love their Keto lifestyle, but now you no longer have to with our delicious Oroweat® Keto Bread and Oroweat® Keto Original Tortillas! Made with premium quality ingredients and only 6 grams of net carbs per serving. Find more information about our keto products below.
Keto Original Tortillas available in Ontario and Western Canada, and Keto Loaf is available in Western Canada only.
100% OROWEAT® DELICIOUS.
Information and images provided by Julia Dumbrell, Citizen Relations. I received complimentary product to facilitate this post. Paid partnership with Oroweat.