In addition to the weekly wine review and the various other, usually wine-related, articles I write for My Van City, I am including a new one that will appear from time to time.  I'm calling it, 'From the Cellar'.
It will be much like the wine reviews, except that it will feature wines that have been aged.
It came to my attention that in an earlier review, I included a wine that is no longer made by a certain winery.  They were very happy with the mention and my positive comments, but they were concerned someone might try to track down a bottle and be disappointed when they found it wasn't being produced any longer.  So, from now on I will keep the 'Wednesday Wine Review' to recent vintages that should still be available and 'From the Cellar' for those that I have to blow the dust off of.  There are no hard and fast rules.  I recently bought a couple of reds at my local liquor store that were 2010 vintages (a great deal in my eyes).  While most people drink what they buy in a matter of days, if not hours, more and more people are realizing the benefits of holding on to some of their wines and are enjoying the benefits of doing so.
Prices indicated are the costs when purchased.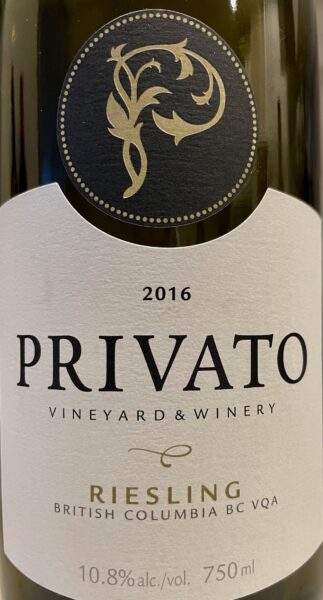 2016 Riesling
Privato
Kamloops, BC
$19.79
Pale lemon yellow with medium-light intensity.  The nose opens with aromas of juicy, lime, wet stones, green apple, pineapple, jasmine, and steely, with hints of apricot and white peach.  Very good balance with bracing fresh acidity that makes your mouth salivate at first sniff.  The flavours reflect the nose followed by a medium-long finish with ripe red apple flavours lingering.  If you still think Rieslings are always sweet, this one will convince you otherwise.  Impressive.  Easily cellar worthy for many more years.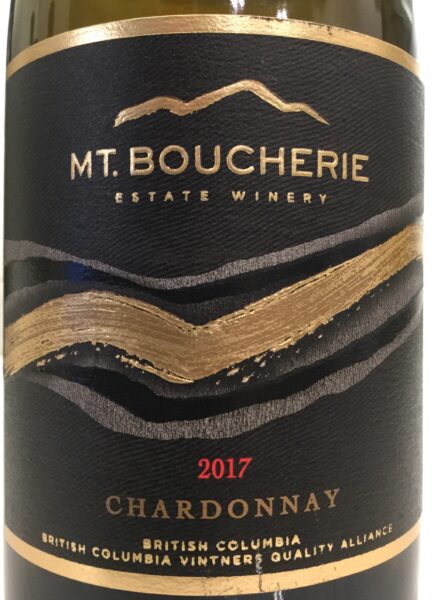 2017 Chardonnay (Summit Reserve)
Mount Boucherie
West Kelowna, BC
$27.29
Golden yellow with medium-plus intensity.  Citrus, apple, butter, toast, nectarine, and melon on the nose.  Well balanced with good mouthfeel.  Balance oak and fruit, unctuous on the palate.  This wine has aged beautifully.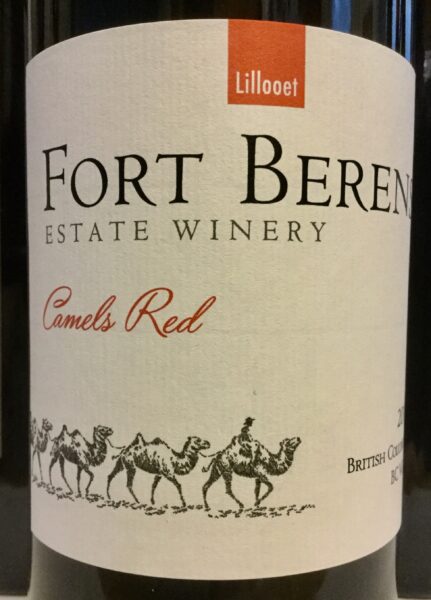 2016 Camel's Red
Fort Berens
Lillooet, BC
$18.99
This interesting blend of Cabernet Sauvignon and Pinot Noir is garnet red with a hint of brick and medium-deep intensity.  Aromas of red berries, cranberry, cherries, red currant, ripe dark plum, earth, leather, cigar box, and forest floor on the nose.  Good balance with medium body.  Mouth-watering fruit on the palate followed by a medium-plus finish with flavours lingering.   I am unaware of anyone else making a blend similar to this.  It has aged well and is a good value.  It is an easy drinking tasty red that is a great match for charcuterie, a fresh grilled burger or barbecued chicken.

2016 Brolo Campoflorin
Masi
Venezie, Italy
$29.99
Garnet red with deep intensity.  The nose is deep, dark and inky with aromas of prune, raisin, cherries, cranberries, vanilla, and nutmeg.  Well balanced with smooth well-integrated tannins.  Dried fruit, soy, tar, and old leather on the palate followed by a medium-long finish.  Very impressive.  Still good after being open for two days.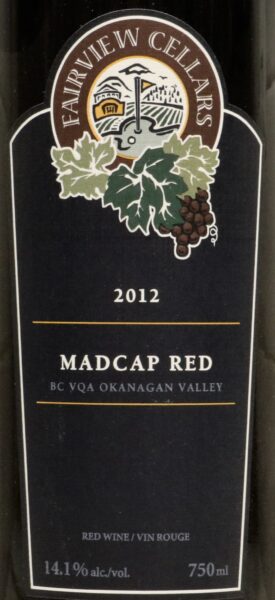 2012 Madcap Red (Bordeaux Blend)
Fairview Cellars
Oliver, BC
$64.99
Unlike the other wines that appear in 'From the Cellar', I didn't age this one.  Fairview owner and winemaker, Bill Eggert did.  I bought it in the fall of 2021 when I visited the winery and was delighted to see a 'library' wine on offer.  This blend of 50% merlot is backed up by cabernet sauvignon and cabernet franc is garnet/black in colour with deep intensity.  The nose is rich and complex with deep aromas of dark berries, plum, licorice, spice, earth, chocolate, and mint.  The balance is complex and mature with smooth ripe tannins.  The flavours mirror the nose followed by a medium-long finish.  If you have never tasted a well-aged wine, be sure to go see Bill and see what he has on hand.  You'll be glad you did.
(All photos – Sam Hauck)