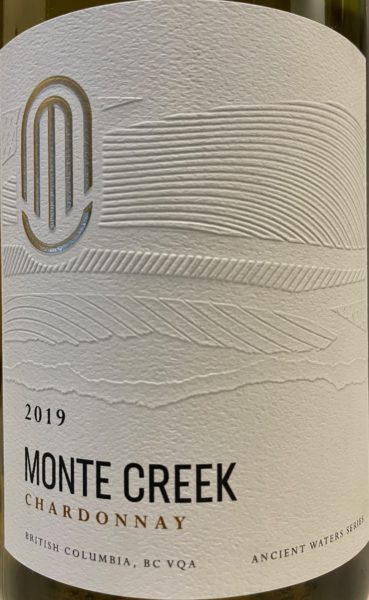 2019 Chardonnay
Monte Creek
Monte Creek, BC
$21.99
Golden straw in colour with medium-minus intensity.  The nose opens with aromas of pineapple, fruit salad, banana, mango, honey, lemon, apricot, peach, and floral notes.  Good balance with a creamy texture.  The flavours follow the nose with fruit salad flavours with a medium-plus finish.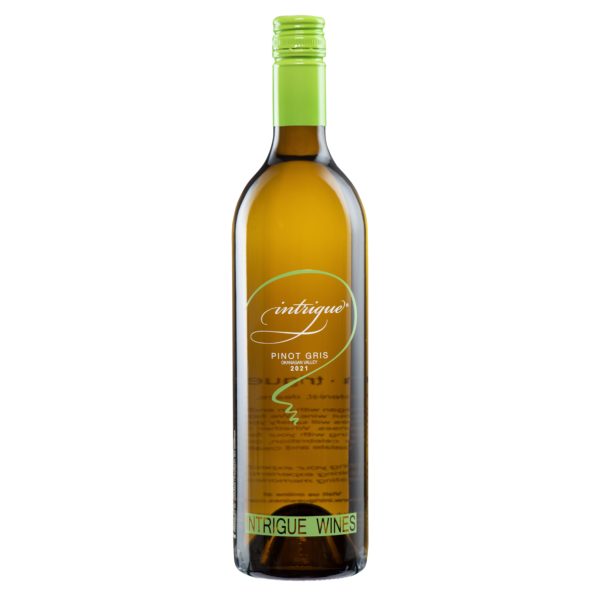 2020 Pinot Gris
Intrigue
Lake Country, BC
$17.00
Such an appealing wine at such an appealing price and even better than when I last tasted it a year ago.  The 2020 vintage had more colour than in the past. The attractive salmon colour was so deep, you'd have thought it was a rosé.  The nose a bowl of fresh fruit salad with aromas of orange zest, honeysuckle, mandarin, pear, and hints of clove.  Good balance of sugar and acid.  Juicy, watermelon, peach, lime, Cara Cara orange, honey, and floral notes on the palate followed by a medium-plus finish with strawberry flavours lingering.  At only 11.6% ABV, this is a delightful patio wine.  Unfortunately, this vintage has likely been sold out for some time and I hear it may be quite a wait for the 2021, which sadly will be in shorter supply than usual, so be sure to grab some whenever you see it.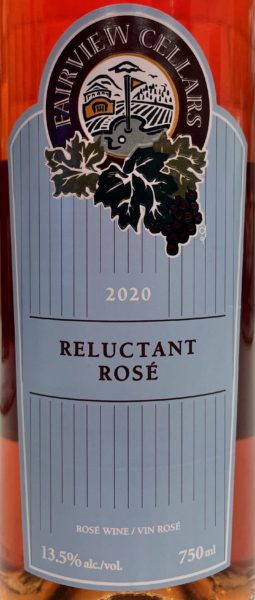 2020 Reluctant Rosé
Fairview Cellars
Oliver, BC
$23.50
Cherry/orange colour with medium-plus intensity.  Stewed plums, cherries, strawberries, and a hint of black olives on the nose. Good balance with medium-plus body.  The flavours follow the nose along with earth, red currant, and mushroom.  A medium-plus finish with lingering flavours.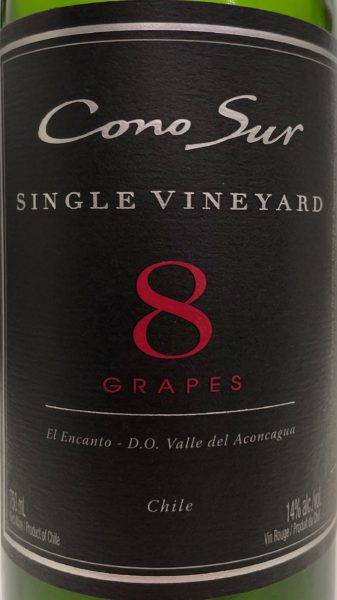 2017 8 Grapes
Cono Sur Vineyard
Valle de Aconcagua, Chile
$26.99
Made from a blend of Cabernet Sauvignon 28%, Malbec 19%, Grenache 16%, Carigñan 16%, Carménère 6%, Petit Verdot 6%, Petit Syrah 5%, and Mouvedre 4% grown in the Aconcagua Valley of central Chile, not far from Santiago, its capital city.  The nose is well integrated and layered with aromas of red and black fruit, herbs, tomato leaf, green pepper, black olives, peppermint, and pencil shavings.  Well balanced with slightly grippy, ripe tannins.  The flavours echo the nose followed by a medium-long finish.  Impressive.  Cellar-worthy.  Be sure to decant if consuming soon so that it can show its true colours.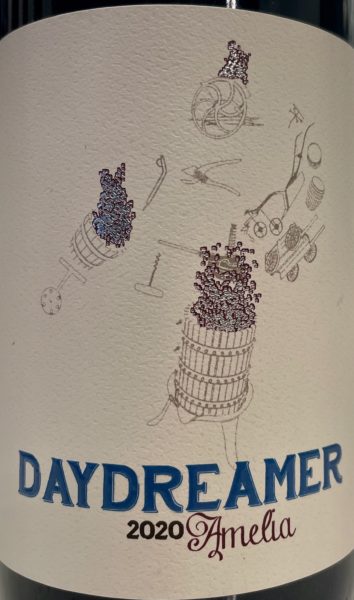 2020 Amelia
Daydreamer
Naramata, BC
$40.00
Garnet/purple/black with deep intensity.  Berries, black fruit, cherries, raspberries, huckleberries, red currant, blackberries, beetroot, on the nose.  Good balance.  The palate shows flavours of plums, cloves, blueberry, red cherries, and raspberries.  Followed by a medium-plus finish.  The next one I will open in 3 – 8 years when it will be dynamite.
(All photos – except as noted – Sam Hauck)