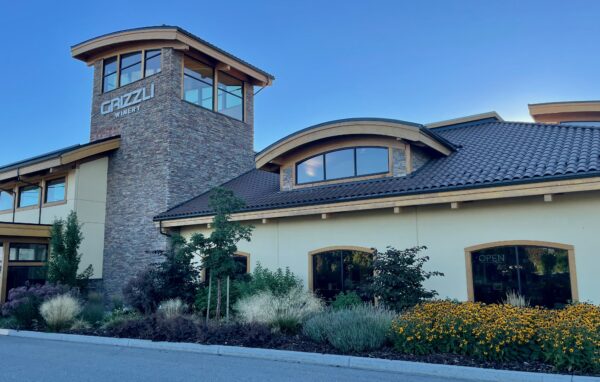 West Kelowna's Grizzli winery is a large spacious venue with an inviting tasting bar and plenty of room for people to relax.
The folks there have really embraced the arts with an impressive gallery featuring Canadian artists, as well as regular Friday concerts and outdoor movies.  The concerts run from 4:30 to 6:30 with Happy Hour-priced wine and charcuterie boards.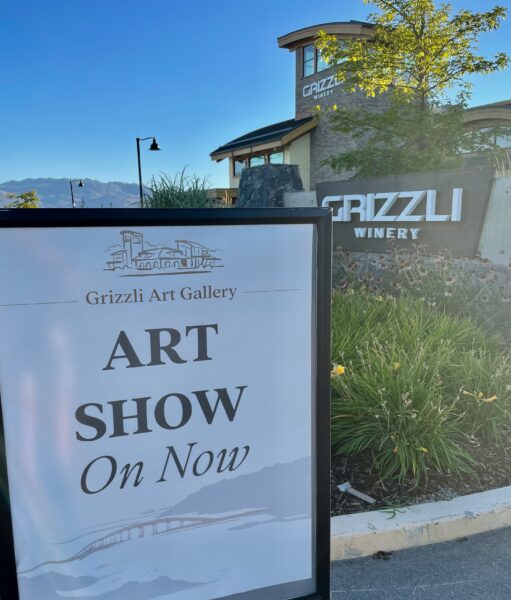 I was invited recently to one of their Friday night outdoor movies.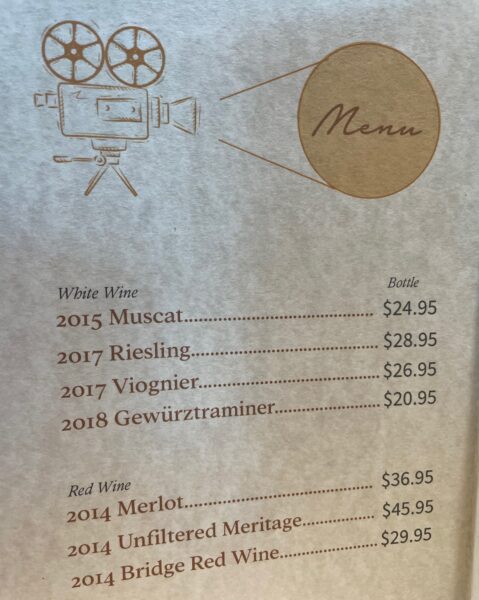 I began with a tasting of the wines they were pouring for the evening and decided on a deliciously fruity dry 2015 Muscat (although the 2017 Riesling and the 2018 Gewürztraminer were close contenders) and later, the 2014 Bridge Red blend.  Sparkling fruit juices and bottled water were also available.  I headed outside to select a seat for the movie.  The 'doors' opened at 6:30 and the movie started at sundown.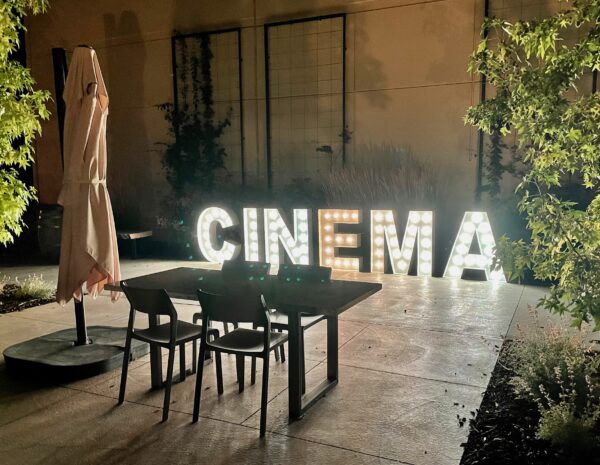 Movies run on Friday and Saturday evenings.  Tickets are $10 and accompanied children under 6 are free.  Be sure to book your tickets early as many shows sell out quickly.  Upcoming shows:
Friday, Sept. 16th – Legally Blonde
Saturday, Sept. 17th – Mamma Mia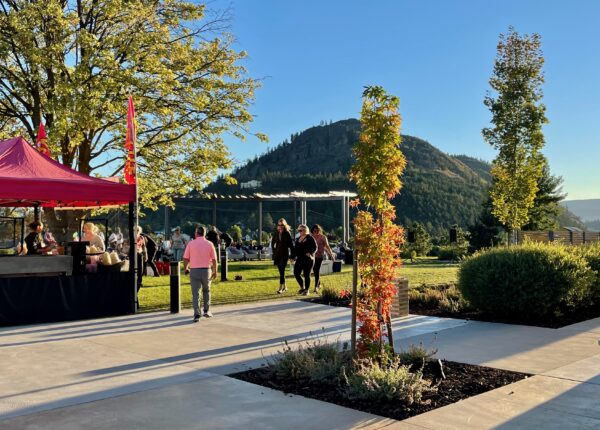 The winery's outdoor movie theatre is nestled under the shadow of Mount Boucherie.  It is a beautiful venue. Comfy chairs were set out, and blankets were provided for those who weren't dressed for the cooling evening.  It was a family-friendly event with lots of games to keep everyone from being bored – Jenga, Bean Bag Toss, and Bocce.
Beach Boys' music entertained the audience while we waited for it to get dark enough to start the movie.
Okanagan Kettle Korn had a pop-up offering a range of tasty snacks and two food trucks were on site for those who wanted a meal.
All in all, it was reminiscent of the days of drive-in movies.
Upcoming events include their first Fall Festival in support of Paws it Forward Dog Rescue on October 1st from 5:00 to 9:00.  The evening will feature food trucks, a photo booth, a pop-up market, a pumpkin patch, wine tastings and live entertainment.  All family-friendly.
Check their website for details on their upcoming Halloween evening and Christmas Market.
https://www.grizzliwinery.com/calendar/
(All photos – Sam Hauck)