"In this series we bring you our #FavouriteThings Holiday Gift Suggestions which we personally recommend"
Always on our Favourites list any time of the year! Tinhorn Creek wines make not only the perfect holiday gift but the perfect wines to have on hand for celebrating the season!
We picked out a few special Reserve wines and including a sparkling that is Tinhorn's one and only estate Chardonnay! You will want to have this bubbly on hand for those special moments, like decorating the tree, opening presents, brunch, holiday dinner and New Year's Eve to name just a few of our suggestions.
Free home wine delivery for wine purchases of 12 bottles or more. Doesn't get any better than that. Place your order today!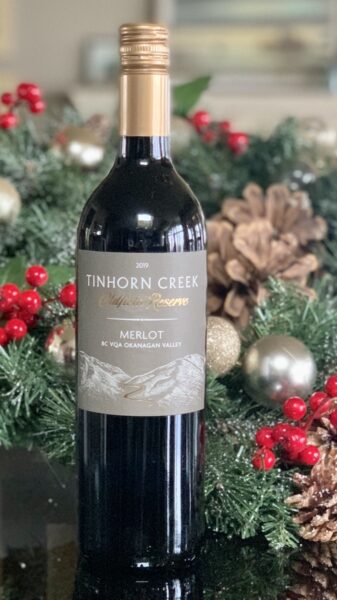 Lively aromas of fresh baked cherry pie, strawberry jam, red currants and raspberries at the forefront, followed by creamy milk chocolate, a soft minerality and fresh cut cedar build anticipation for your first sip. The palate does not disappoint. Vibrant acidity from juicy red fruits, with hints of raw cacao held together with fine well integrated tannins. Just in time for barbecue season.
$34.99 available online (if you purchase a minimum of 12, receive a 10% discount)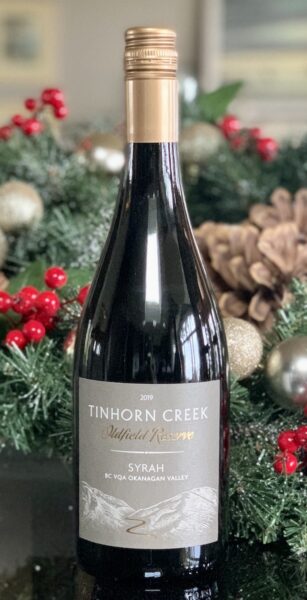 Gold Medal – 2022 WineAlign National Wine Awards of Canada
The nose begins with classic Syrah aromas of blueberry jam, black licorice and white pepper; as it opens up there is vanilla, coffee, chocolate, marshmallows toasted on a campfire and a vintage cigar box. This medium bodied wine has flavours of dried cherries in chocolate, black plum tarte, licorice and white pepper. Fine polished tannins are well integrated. An elegant Syrah, great for drinking now or cellaring for an additional 8 years.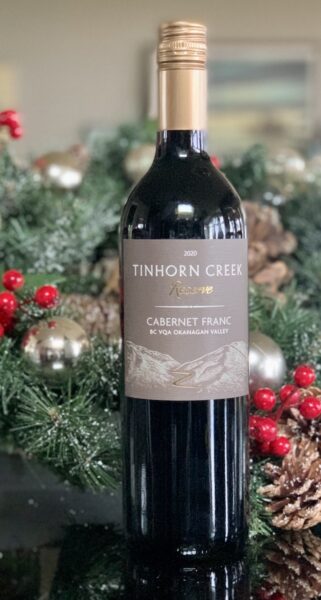 Tasting Notes
Fresh and intense ripe black currant with violets and notes of vanilla. Classic Cabernet Franc.
Awards
Decanter World Wine Awards 2022 – Silver Medal – 90 points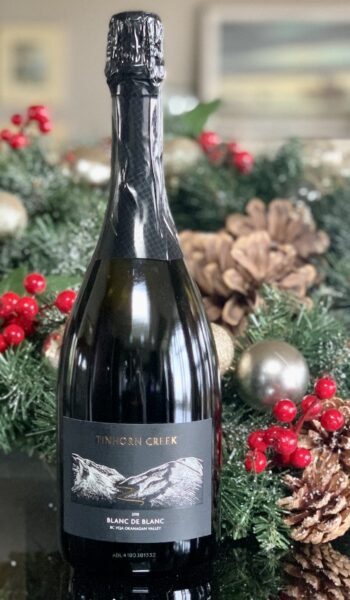 Gold Medal – 2022 WineAlign National Wine Awards of Canada
Tinhorn's inaugral vintage of a traditional method Blanc de Blanc. 100% Chardonnay.
Sustainability might be the "it" word of the century, and there's good reason: we live on a planet with finite resources.
There's more to being sustainable than having a recycling program or composting. If we make smart choices, we can stay in business and employ more people – who in turn help support our community. That's being sustainable.
Beyond the tree hugging is a foundation of sound business practice. We respect our environment and we want to be good stewards – for our employees, our families, and the future. For us, it boils down to four simple principles.
Stewardship | People | Carbon | Water
We are stewards of the land and our relationships with them; people rely on us for their livelihoods and trust us to keep them safe; we must reduce our production of carbon; and conserve the use of water, preserving the integrity of our watersheds.
Wine notes courtesy of the winery. Images MyVanCity. I received complimentary wine to facilitate this feature.