Provence Marinaside's Lobster Fest
Shellebrates Tasty Crustacean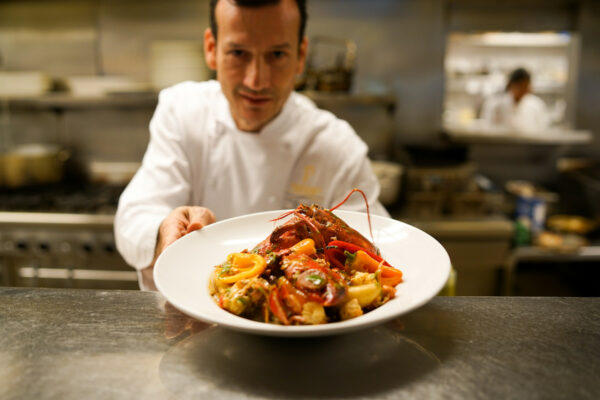 Whether you prefer them steamed, grilled, boiled or sautéed, everyone can agree they love the sumptuous flavour of fresh Atlantic lobster. Starting June 1st and for the full month of June, lobster lovers can indulge their crustacean passion as Provence Marinaside presents its annual Lobster Festival Menu.
This year Wine Director Joshua Carlson has paired the menu with wines from Nova Scotia's multi-award-winning winery Benjamin Bridge. "In keeping with our philosophy of what grows together goes together, I chose to pair the menu of Nova Scotia lobster with wines produced there as well," he comments. "Benjamin Bridge Vineyards sparkling wines display the hallmarks of classic prestige cuvées from Champagne, but with a Nova Scotia signature."
The special three-course menu is priced at $89 per person with the optional two-course Benjamin Bridge wine pairing at $31. If guests don't wish to have the pairing, Provence Marinaside offers 125 wines-by-the glass and more than 260 wines by the bottle.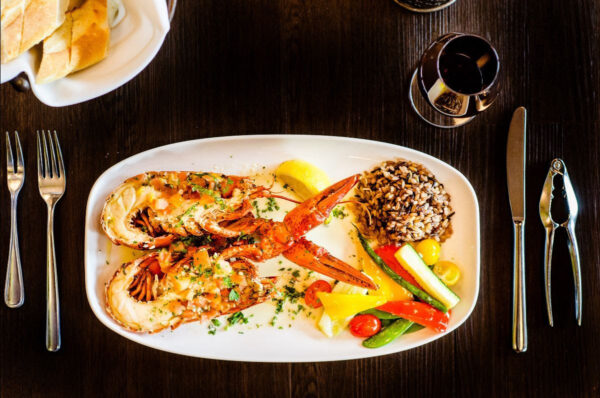 ATLANTIC LOBSTER FEST MENU
Three-course Menu $89
Two-course Wine Pairing $31
FIRST COURSE
Choose One
Chilled Lobster Salad
asparagus, hearts of romaine, gem tomtoes
herb buttermilk dressing
2021 Benjamin Bridge Nova 7
Muscat / Ortega / Riesling / Geisenheim / L'acadie / Vidal
Gaspereau Valley, Nova Scotia
or
Lobster Bisque
Atlantic lobster meat, chive crème fraîche
2017 Benjamin Bridge Brut
100% Chardonnay
Gaspereau Valley, Nova Scotia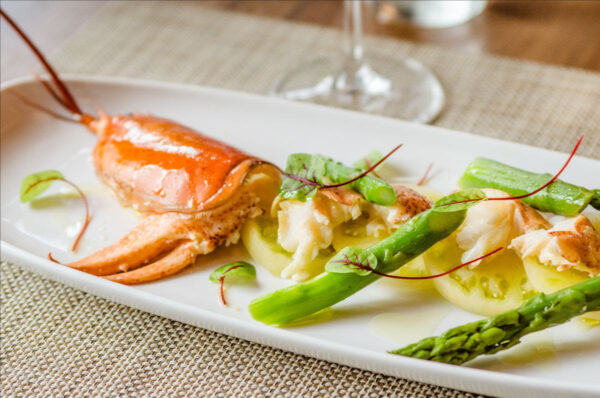 SECOND COURSE
Choose One
Classic Lobster Thermidor
creamy dijon and mushroom sauce
seasonal vegetables, seven grain rice
2021 Benjamin Bridge Pet Nat
100% Geisenheim
Gaspereau Valley, Nova Scotia,
Whole Atlantic Lobster
seasonal vegetables, seven grain rice
Benjamin Bridge Brut Rosé, NV
L'acadie / Chardonnay / Pinot Noir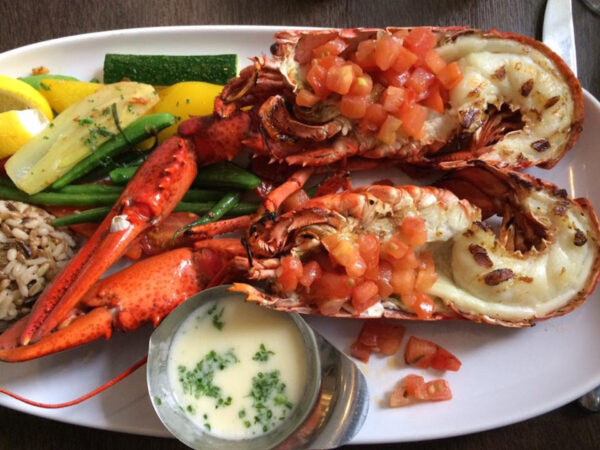 DESSERT
Mixed Berry Crumble
Served warm, with vanilla ice cream

Provence Marinaside was recently named by Open Table as one of the Top Outdoor Dining Restaurants in Canada noted for its picturesque location on the False Creek Seawall overlooking the Quayside Marina.
Provence notes:
Established in February 2002, Provence Marinaside is the 'bebe' of Owner/Executive Chef (and Chevalier of France) Jean-Francis Quaglia. Reminiscent of Chef Qualia's native Marseille, Provence is located at the south end of Yaletown, adjacent to the False Creek Seawall and with patios overlooking the Quayside Marina. Open every day for Brunch, Lunch, Happy Hour and Dinner. Hours are:
Tuesday through Friday: 10 a.m. to 11 p.m.
Saturday, Sunday and Monday: 9 a.m. to 11 p.m.
In addition to Dine-In service, Provence Marinaside continues to offer its regular menus for brunch, lunch and dinner as Takeout for personal pick-up or through delivery services Door Dash and Uber Eats.
Wine and Cocktails List , Brunch Menu, Lunch Menu, Happy Hour Menu, Dinner Menu, Dessert Menu
Provence Marinaside is also supporting The Downtown Eastside Women's Centre with the donation of meals and funds along with a donation option on their should the public also wish to support the organization. Details can be found on Provence Marinaside's Home Page.
About Chef Jean Francis Quaglia
A native of Marseille, France, Chef Jean-Francis Quaglia comes naturally to the culinary world as his mother was acclaimed Chef Suzanne Quaglia of Marseille's famed Le Patalain and one of the very first female chefs in France. At age eight, he made his first Tarte au Citron from his mother's recipe. This same tarte is now featured on Provence's menu. Following graduation, Chef Quaglia apprenticed at Hôtel Sofitel in Marseille, worked Chef Elie Mazot at Relais et Chateau's Le Chateau de la Chevre D'Or in Eze and was Chef de Partie Tournant under the direction of his mentor, Chef Dominique LeStanc, at Hôtel Negresco in Nice (2 Michelin stars). Upon arrival in Vancouver he was Sous Chef under Chef Bruno Born at Le Coq D'Or and followed him to the Sheraton Wall Centre Hotel where he became Executive Chef of the hotel's Indigo Bistro Moderne. He opened his first restaurant, Provence Mediterranean Grill in 1997 in Point Grey and went on to open Provence Marinaside in 2002 and TWB-The Wine Bar next door in 2012 (it is now amalgamated into Provence Marinaside). In August 2021, the government of France honoured Chef Jean-Francis by naming him a Chevalier (Knight) of the Ordre du Merite Agricole – one of France's highest honours, second only to the Legion of Honour.
Media release provided by Nancy Wong, N Wong PR. Feature image: Basque-Style Roasted Lobster photo credit: Emrys Horton