Nov. 28th fundraiser dedicated to research into esophageal cancer


When his dad was diagnosed with cancer four years ago, Donnelly Group regional manager Jeff Billick decided that raising money for cancer research was one concrete way that he could express his support to him and contribute to the fight, and support him, he did. Jeff became one of the Top 10 individual Movember fundraisers for the past three years donating well over $40,000 through events like the Lobster Auction at Blackbird Pub.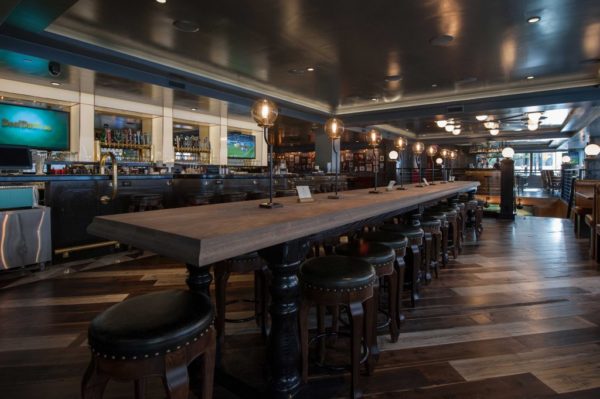 This year, Jeff's father lost his battle with esophageal cancer, but the Lobster Auction continues as a fundraiser in his memory with the funds going to support research into this rare and deadly form of cancer.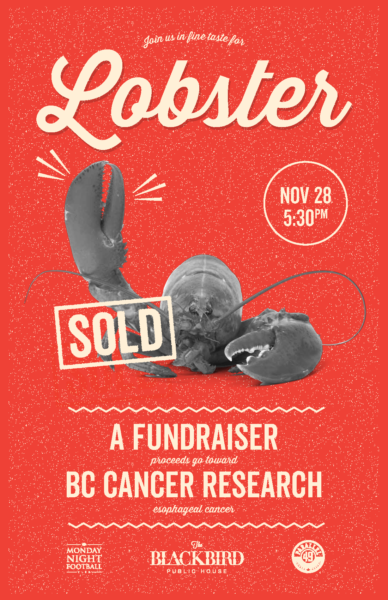 The Lobster Auction is being held on Monday, November 28th beginning at 5:30PM at the Blackbird Pub, with Donnelly Group Executive Chef Alvin Pillay and his team cooking up some delicious fresh lobsters being sold off to the highest bidder and accompanying them with great steaks and special creations for the night. At the same time, there will be a silent auction with some amazing prizes from friends and suppliers who continue to support this great cause. The prizes include hotel room nights, wine and spirits gift baskets, GCs from great restaurants, and more.
For more information on this great event, visit www.donnellygroup.ca or email [email protected].