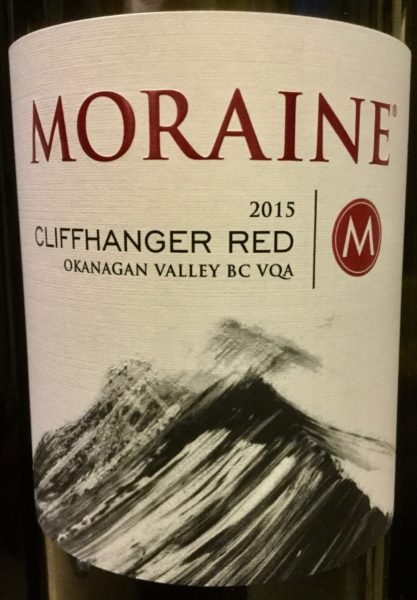 2015 Cliffhanger Red
Moraine
Penticton, BC
$17.50
This is a blend of Merlot and Malbec. Garnet red with medium-deep intensity. Bright red berries, red currants, strawberry jam, brambles along with hints of earth and spice. Good balance. The bright fruit carries through onto the palate followed by a medium finish. Serve with a T-bone steak, grilled Italian sausages or curried beef.
2013 Cabernet / Merlot
Evolve
Summerland, BC
$18.99
This wine is garnet red in colour with medium-deep intensity. The nose displays aromas of red fruit, red currant, black cherry, nutmeg and white pepper. Good balance with bright acidity. The flavours follow the nose and are backed up by a medium finish. It paired nicely with balsamic-cranberry reduction pork tenderloin.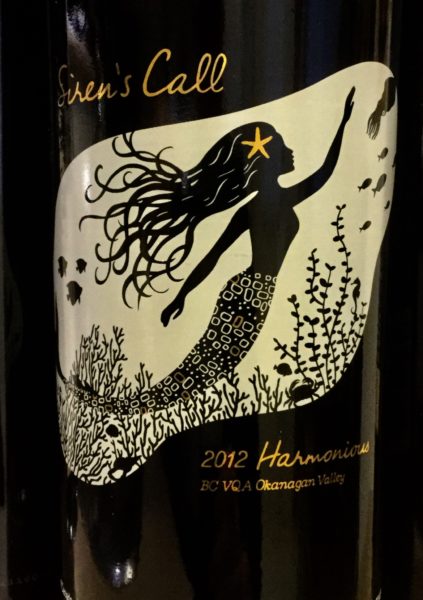 2012 Harmonious
BC Wine Studio
Okanagan Falls
$34.90
From the Siren's Call series, this blend of Merlot, Cabernet Sauvignon, Cabernet Franc, Malbec and Petit Verdot is winemaker Mark Simpson's nod to Bordeaux. The wine is garnet-black in colour with deep intensity. Dried dark fruit, plum, pencil shavings and vanilla notes on the nose. Good balance. The flavours follow the nose with some earthy undertones. Dry chocolate lingers on the finish. It paired very nicely with grilled beef tenderloin. This wine will age well for at least another three to five years.
2015 Sauvignon Blanc (Dry Rock Vineyards)
Gehringer Brothers
Oliver, BC
$17.29
Gehringer Brothers' wines consistently over deliver which is one reason they win far more than their fair share of awards. This wine is lemon yellow in colour with medium-light intensity. The nose shows aromas of grass, grapefruit peel, honeydew melon and gooseberry along with floral notes. Good balance. Clean and crisp on the palate with juicy bright fruit followed by a medium-plus finish. This is a very food friendly wine that will pair up with just about anything you'd serve with white wine.
2015 Siegerrebe
Gray Monk
Okanagan Centre, BC
$16.59
With a weird looking name that many don't know how to pronounce, it is fair to say that few have tried Siegerrebe before. Golden straw in colour with light intensity. Stone fruit, grapefruit, and floral notes on the nose. Good balance with bright acidity. Fruit forward and juicy on the palate followed by a medium-long finish. Just off-dry and at only 10.5%, this is a lovely, food friendly luncheon wine. Try it, you'll like it.