Seven reasons to shop for Christmas at Bel Café
1. Fruit Cake
2. Christmas Stollen
3. Macaron Christmas Tree
4. Buche De Noel
5. Hazelnut Linzer Cookies
6. Spiced Shortbread
7. It's easy to order!
What could be more festive than an edible tree made out of red and white candy cane-flavoured macarons stacked on white chocolate $38.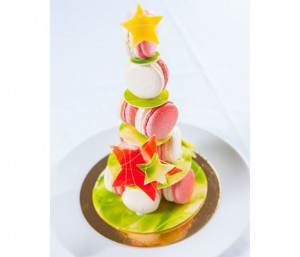 Pastry Chef Wayne Kozinko has whipped up a rich Christmas cake $15.
Hazelnut linzer cookies with raspberry preserves $8.50/box
Colourful festive-themed candy cane macarons $16./box of 8
Spiced shortbread $7./box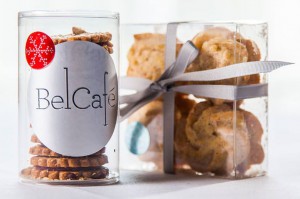 December 16th the delectable Buche de Noel Yule log made out of milk chocolate, hazelnut praline and poached pear will be available in two sizes at $30. or $45.
Pre-orders highly recommended to avoid disappointment. The perfect gift for all those on your "been nice" list.
For personal pre-orders, visit http://www.belcafe.com/holiday-orders/