MyVanCity.ca is pleased to introduce readers to Christine Couvelier of Culinary Concierge our new Food Blogger extraordinaire!

Whether you are the consummate host or hostess, known by your friends as a gourmet cook, or only wish this described you then you are going to look forward to reading Christine's posts.
"I will be attending The Fancy Food Show in San Francisco ( the first International food show of 2014 — over 80,000 products will be featured, from over 2,000 exhibitors from 35 countries around the globe) , as well as The Good Food Awards in San Francisco
(which showcase & award artisanal food producers who have tasty, authentic & responsibly produced products in many categories, including cheese, chocolate, pickles, preserves oil etc) … Tasting & cooking with fabulous chefs, touring gourmet retailers to see what treats are on the shelves and will share the tastes & trends with your readers when I return."
Look for Christine's first posts on MyVanCity.ca starting the last week of January. 2014.
Recently published:
http://www.timescolonist.com/life/food-drink/cauliflower-takes-over-from-kale-in-the-veggie-department-in-2014-1.774755
http://www.huffingtonpost.ca/2013/12/31/food-trends-2014-_n_4523642.html
http://www.ottawacitizen.com/life/food/Food+trends+2014/9341302/story.html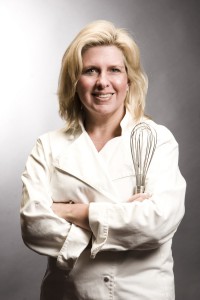 Christine is passionate about food. She loves eating and cooking food; talking about food, sharing food and writing about food.
She has been involved in many aspects of the food industry – from a restaurant chef to owning her own catering to company to guiding food executives on culinary tours to food-focused cities around the globe.
Christine is the past Executive Chef for President's Choice and was the Director of Culinary & Beverage/Executive Chef for Cara Operations. She was the Chair of the Chef School of George Brown College (Canada's largest Culinary College)  and then joined Unilever to work on Global Innovation. She was the first Director of Culinary Strategy at Maple Leaf Foods .. where she worked on the vision, design & construction of the ThinkFOOD! Centre.
Some highlights of Christine's career have been when she was chosen as the chef to the Royal Family for their 10-day trip to Whistler and being the only 'food voice' on the jury to pick the future design for the St. Lawrence Market in Toronto.
Now, Christine is operating her own consulting company, Culinary Concierge, where she continues to educate, teach and inspire her customers.
Christine takes the tastes and finds from her culinary journeys and develops her popular Trend Watch Reports that talk about "Fork Finds" – what she has tasted, cooked, sampled at food shows, found on retail shelves and then looks for the gold standards.
"I am always thinking about my clients and how new and innovative trends can connect with their upcoming plans, their products, their new menus, their customers and add to their success" says Christine.
"Culinary Concierge allows me to work together with my clients, and offer a menu of services that include: Trend Watch Reports, Ideation Sessions to educate & inspire, In-Store/At-Market Tours (customized culinary immersion tours to any city), Product Recipe & Menu Development, Package Recipes, Product Spokesperson, Corporate Kitchen Design, Food Writing or Food Styling, and Operational Foodservice Audits."
Anyone who listens to Christine is sure to hear certain messages: "Taste, Taste, Taste", "Look for the Gold Standard", and "Be Externally Focused".
www.culinaryconcierge.ca   taste@nullculinaryconcierge.ca  @tastetastetaste