Interview with Mr. Paolo Fazioli
January 28, 2014 with Guest contributor Kemuel Wong
Ever seen a grand piano covered in 24-carat gold leaf? Italian piano maker Paolo Fazioli has made one and it is absolutely stunning to behold. Currently on display at Lloyd Bruce Home Collections at Coal Harbour, it is but one of the specially designed Fazioli pianos in the city. For those that have been to the the lobby of the Fairmont Pacific Rim and have heard the white grand piano in the lobby, then you have heard the exquisite sound that is distinctly Fazioli.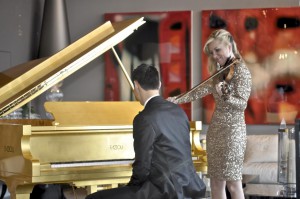 Being a musician myself, I was particularly interested in picking his brain from the perspective of one artist to another. Here follows that conversation:
What is your background? Did you apprentice in your parent's furniture factory as a woodworker, an industry which your region of Italy is famous for?
F: I was born into a family that was in the industry of office furniture. I start to work in the wood field. Only little, after some years that I was working for the family, I decided to combine my knowledge in wood. But not only the knowledge in wood but also the knowledge in piano and in the technology combined into the piano making. First I was a pianist, second as an engineer, thirdly my family worked in wood, and fourth the family was involved in management. All these together made it possible for me to start, to pick the piano.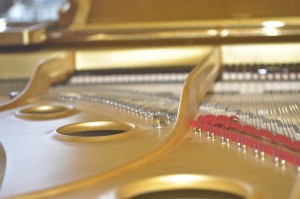 You make mention that you are a pianist and an engineer. What is your background in those two areas?
F: I finished piano in the conservatory in Italy. I also studied to be a mechanical engineer. In the piano, there are two sides. The technical side and the artistic side. I have both of this kind of knowledge, but I saw it was possible to join these two polar opposite sides.
Was building pianos a long time dream?
F: This was always my dream to build pianos. I started to play the piano because I was falling in love with the piano. So then this was not something I realized after making more money or so, it was always my dream.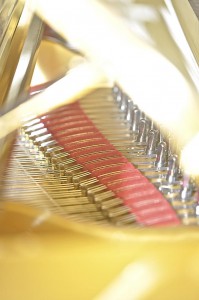 Was there a specific moment or event that confirmed your desire to pursue piano making?
F: No not really. It was not fast. So in my mind, it took time in order to arrive at the decision to make pianos. So it was a long process, it was not something that came immediately. I didn't just say "Ok I start tomorrow". The decision had to be very strong.
Was it your intention to produce a superior instrument right from the start?
F: When I started, my intention was to make a very high quality piano. One piano with a specific identity. One piano with the Italian sound, the Italian characters, the Italian Bel Canto. That was the idea. To create one sound that would follow in the musical tradition of Italy.
You put together a group of experts of various parts of piano construction to help you. Is this core team still with you today? How essential is your team to your success?
F: Yes, the original team is still here (in Italy). We have people that they have been working here for more than thirty years. They are very important because you know we are not one person, we are forty-five people making pianos. We are like one team. A team with skillful technicians and workers. They are all Italian and all of them are living around the factory in Sacile, Italy.
You chose Red Spruce wood from Val di Fiemme for your pianos. Knowing that the famed Stradivarius violins are also made from Red Spruce from this region, was it a natural choice for you to use as well?
F: Yes. Thirty years ago, I went to the forest to look at this wood. And I selected this wood and started to use this wood after a lot of trial.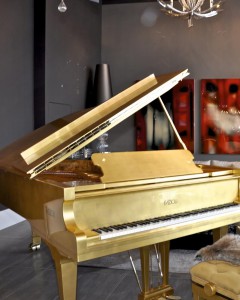 Before you, has anyone else experimented with using Red Spruce wood for pianos?
F: No, before me no one. We were the first company to use wood from Val di Fiemme for concert grands. Now, other piano makers follow us.
With the company to run, do you still find time practice? How does playing piano inform your craft now?
F: Yes, of course I practice because this is important. I must perform the pianos, I must try them. But, I'm not a pianist performing professional. But it is important for me to test the piano in the factory by performing different composers. I need to see how the piano is working with different composer's music, and test the piano in different combination and situations.
How different or similar is each piano?
F: Our pianos more or less have the same characteristics. But you know pianos are made with wood. For this reason, each instrument is a little slightly different from each other. So no two instruments are exactly the same, but similar. Of course, what we must do is to take for each one, this kind of identity. Each piano has a personality that is different from the others, but only by a little bit. Within the brand, you can recognize that it is a Fazioli. Like Stradivari, the violins are all made of the same kind of wood, but one would sound different from another one.
When you started making pianos, were there many challenges and people being negative towards you?
F: Yes, the beginning was very difficult because the people in the beginning were very sceptical. They didn't want to accept that now there is another brand. And then I had some difficulty to present to the professional pianist. But then the approach became more and more easy.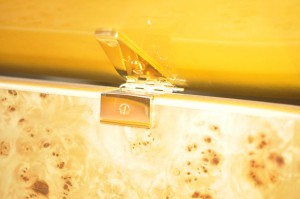 Canadian pianist Angela Hewitt says that her two Faziolis are her most precious possessions. What does it mean to you when musicians of that calibre have that to say that about your pianos?
F: It makes me very happy. It means that what I'm doing is good and that I'm working in the right way.
When pianist tell you what they don't like about your pianos, how do you react? Does it drive you to look for ways to improve?
F: If some pianist don't like my pianos, first I accept it because not all will like it. If they don't like it, they can tell me why. When I know the reason, then I can think about it. Some can be right or wrong. I am very open to the critical, and even negative comments because you learn from them sometimes. Though, in my life I had much more positive than negative.
In your opinion, has Fazioli pianos been successful in Vancouver?
F: It has actually been a surprise. I must say the meeting of Manuel Bernaschek (owner of Showcase Pianos) was very special because he is very intelligent and was able to interpret my philosophy. He was then able to explain this philosophy to the public. And in this case, Vancouver became one of the first places where our pianos were successful.
What do you personally like to listen to in your spare time?
F: Sometimes when I am not working, I stop listening to music. Sometimes the silence is very important. Because if you are always listening to music, then your brain can become a bit weary. What I like sometimes is to stop for one day, absolutely don't hear music. When I come back to music, it is much better. I feel refreshed. This is very important and I suggests this to many musicians. This is of course just my opinion. It could be different from yours.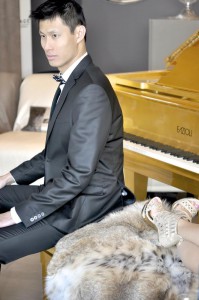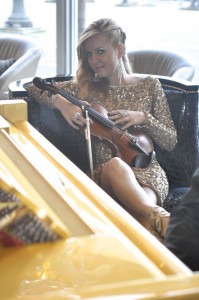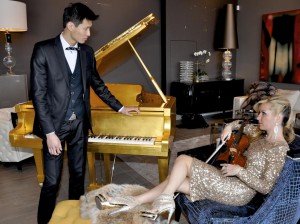 Lloyd Bruce Home Collections – 150-510 Nicola Street
Showcase Pianos – 1224 West Broadway Street
Tanya Zakkour, photographer
About Kemuel Wong
Kemuel Wong is Associate Conductor of Vancouver Oratorio Society, Assistant Conductor of Vancouver Bach Choir, Assistant Conductor of Vancouver Metropolitan Orchestra, as well as several more choirs in Vancouver. He is very much immersed in the classical music scene of Vancouver, which includes serving as the first male president of the 108 year old Vancouver Women's Musical Society. In between music events, Kemuel serves families to protect and build their dreams as a wealth management and  financial advisor.  Aside from conducting music and money, he also enjoys late night eats, cooking, hiking, and board games.