If you are anything like me you spend a lot of time during the winter thinking of your next Okanagan summer getaway. "Research" is of course one of the great joys of food and drink education, and I am forever trying to keep up with the changing face of our BC wine scene, and always looking for something new.
You too? Well check this out. There are world-class wines waiting to be explored, and they are even closer to us than you might think. Just a forty minute drive Northeast of Seattle lies the rural suburb of Woodinville, where a large number of Eastern Washington's wineries have set up tasting rooms just like you see in the Okanagan. They have spared us the seven hour drive to Walla Walla (although well worth the trip if you're up for it) and allowed us to access some pretty fantastic wines on as little as a weekend trip to Seattle, anytime of year. With Taste Washington and spring break shopping trips coming up, what could be better than a little break in wine country?
Washington State wines have truly begun to hit their stride. Talented young winemakers and quality-orientated producers churn out robust yet refined reds from largely Bordeaux and Rhone grapes along with elegant, complex whites from primarily Riesling, Sauvignon Blanc and Chardonnay. Though new world and modern in style these wines are a far cry from some of their over-ripe, over oaked American cousins.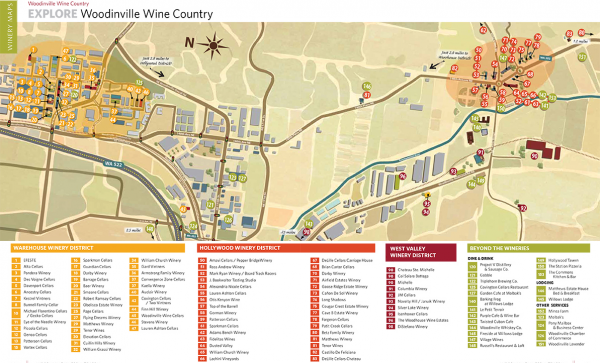 Here are a few of Washington's top producers that have Woodinville Tasting Rooms.
Airfield – A variety of tasty whites and reds. Look for Un-oaked Chardonnay
Alexandria Nicole – Rich and Elegant Rhone blends.
Betz – Award winning, superb wines.. If you can get em.
Efeste – Top Quality Syrah and Riesling
Mark Ryan – Delicious small production red blends. A personal favourite.
Sparkman Cellars – Wine & Spirits Magazine Winery of The Year. Great range of whites and reds.
Gorman Winery – It's all about quality for these guys. Evil Twin red blend consistently outstanding.
Cougar Crest – Consistently good red blends
Novelty Hill – Check out the Stillwater Creek Vineyard Syrah
Chateau St. Michelle and Columbia Crest are larger production Estates that have a range of wines readily available here in Vancouver. Try the Chateau St. Michelle Riesling 2012 and Cabernet Sauviginon 2011, Columbia Crest Merlot H3 2009, all available at BC Liquor Stores.
For further research try the following websites: