Opera di Concertisti: Mozart to Strauss
The final performance of the spring season of the City of Richmond's Minoru Chapel Opera series is Wednesday, May 7, 2014.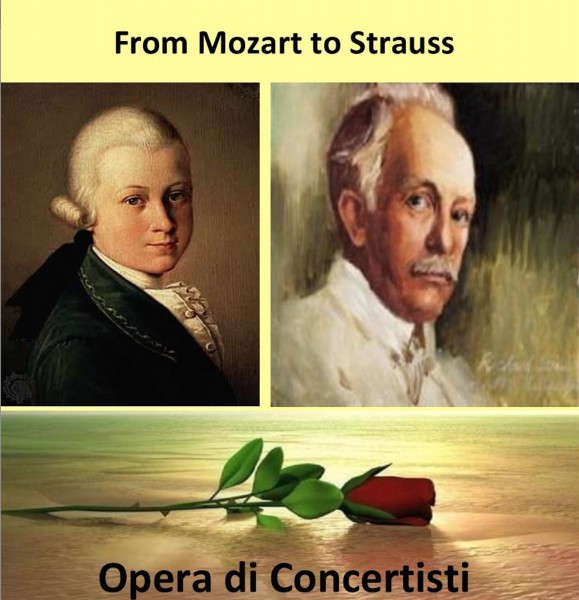 Richard Strauss (whose 150th birthday is this year) is quoted as saying that Mozart was his greatest influence. In this concert, four opera excerpts will examine this relationship and celebrate the many facets of the human condition both composers explored.
The first pair of excerpts, soprano/mezzo duets from Cosi fan Tutte and Arabella, will celebrate sisterly relationships with a light gender bending twist. In the second pair from The Marriage of Figaro and Der Rosenkavalier, audiences will appreciate their shared mixture of comedy, wild plot twists and near tragic moments that belie the fragility of love.
Opera di Concertisti is a small professional opera company dedicated to developing emerging talent. The company recently created an opera in schools program, as well as an events division. Productions include La Traviata, Rigoletto, La Fille du Regiment, and Attila.
All events will be held at Minoru Chapel located at 6540 Gilbert Road (beside the Gateway Theatre) at 2 p.m. and 7 p.m. Seating is limited and tickets can be purchased in advance by calling 604-276-4300. Admission is $20 for adults, $18 for students and seniors. Space permitting, tickets may also be purchased at the door (cash only).
Richmond's historic Minoru Chapel was built in 1891 by a Methodist congregation and was once an important place of worship for pioneering residents. In 1967, it was moved from its original location at what is now the corner of Cambie Road and River Road, to its current home at Minoru Park, where it was restored for future generations. One of Richmond's treasured heritage buildings, it is rarely open to the public and makes a beautiful intimate space to enjoy opera music.
Minoru Chapel Opera is presented with support from The Richmond Review.
For more information, please visit www.richmond.ca/minoruchapel.