Time is literally running out for Young Canadian Chefs to apply for this exceptional opportunity. In it's second year the Hawksworth Young Chef Scholarship competition has gone regional with the final competition being held in Vancouver at the Pacific Institute of Culinary Arts.
This is such an amazing experience and all young chefs meeting the entry criteria are posed to become a member of a very elite group of Canadian chefs. But first you have to get your application in. Remember you have only until May 5.
Previous winner, Chef Paul Moran, has already established himself as a top Canadian chef. Chef Paul, now the executive chef at Nita Lake Lodge in Whistler, credits his win as the 2013 Hawksworth Young Chef Scholarship recipient for helping make this incredible journey possible. Attaining his dream of being an executive chef in a top rated resort while living in an outdoor paradise. The sky is the limit!
The Hawksworth Young Chef Scholarship program is a non-profit culinary foundation created to recognize and inspire young Canadian chefs, whilst promoting professionalism and culinary excellence within the hospitality industry. Through its annual competition, the scholarship program provides a platform for talented young chefs to get a head start with an unparalleled opportunity to work in the country's leading restaurants.
The winner of the 2014 Hawksworth Young Chef Scholarship will receive $10,000, provided by the Chefs' Table Society of BC, and a stage at a top international restaurant – giving them the inspiration and opportunity needed to develop their professional skills.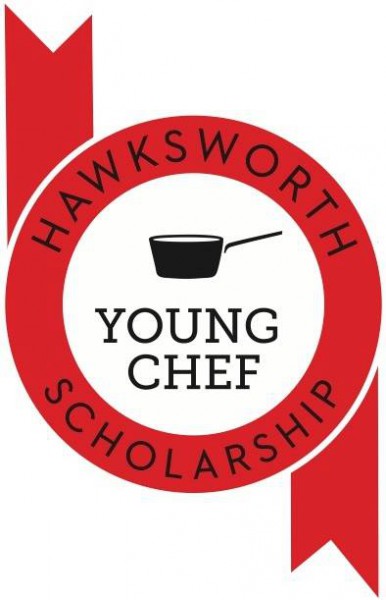 2014 COMPETITION
Regional Heats
This year we are excited to expand and offer three regional heats in Western, Central and Atlantic Canada. In each heat ten young chefs will compete against each other – and the clock – to create a main course dish for four within two hours, using ingredients from the pantry provided.
Western Canada (Calgary – SAIT) – June 22
Central Canada (Toronto – George Brown College) – June 25
Atlantic Canada (Kentville – NSCC) – June 29
Final Round
The top candidates from each heat continue on to the black box challenge at the Pacific Institute of Culinary Arts in Vancouver on September 28th, 2014. The finalists will have two and a half hours to cook a main course and dessert course using all the black box ingredients. One will win the ultimate prize of $10,000, provided by the Chefs' Table Society of BC, and a stage at a leading international restaurant.
Information about how to enter the competition and a more detailed description of the event can be found in our 'How To Apply' section.