A wonderful Vancouver bicycle fun event for anyone. The tree lined streets with sidewalks and green boulevards make it a pleasure any time to bike ride around Vancouver's neighbourhoods.
When it is Vancouver Cherry blossom time, it is truly majestic. The pink and white blossoms canopy the streets, while the confetti like blossoms dance down as you peddle the avenues.
Bike at your own speed, stop along the way if you like, enjoy the character of Vancouver.
A free event with a great community vibe.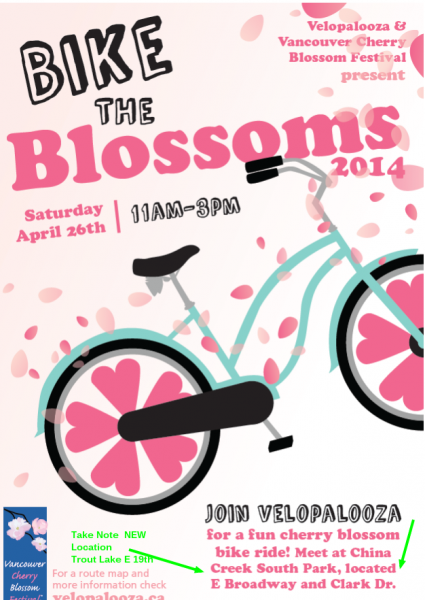 I will be there for sure with a few flowers, ribbons and wind chimes on my bike.
Meet at 11:00 ride will start at 11:30 VanCycle Mobile Bike Shop will be there too.