April 22 is Earth Day. What better way to become more informed on the topic of planetary mindfulness than to talk about Earthsave Canada—our very own Vancouver-based registered charity!
Earthsave International was originally created in the United States in 1988, and was founded by John Robbins, son of one half of the Baskin-Robbins ice cream empire. When it became apparent that Earthsave was garnering massive interest, the charity was registered in Canada in 1990. This special organization promotes plant-based living as a means to contribute to environmental sustainability, animal rights, and an overall healthier population.
Everybody benefits!
Here are some ways that Earthsave Canada is helping to create a better planet for all of us:
The One and Only 'Veg Directory'
One of the many unique ways that Earthsave contributes to the city of Vancouver is by providing its citizens with the Veg Directory. This directory is a list of vegetarian and vegan restaurants within the city and its surrounding communities. If using the directory online, it also maps these restaurants so that wherever you are, you can visually figure out where the closest plant-based option is! It's available as an android and iPhone app, as well as in flyer-form and online.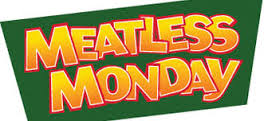 Earthsave and Meatless Monday
Never heard of Meatless Monday? This once-a-week pledge to remain meat-free is currently taking the world by storm—not just Vancouver. (6 continents, 35 countries and 23 languages, to be exact!) If you need proof, check out Twitter, using the hashtag MeatlessMonday. Also, visit the website (maintained by Earthsave Canada) HERE.
The Healthy People Happy Planet Food Guide
This project is brand-spanking new and highly anticipated. The Indiegogo Campaign is a Canada-wide plant-based food guide and presentation that is geared towards helping our country's schools make better nutritional, sustainable, and ethical choices when it comes to food for its students and our children. It includes a Canadian-made veg starter kit booklet and 'Healthy People Happy Planet Food Guide' with a corresponding PowerPoint presentation and interactive website. To learn more about the food guide, click HERE.
This is what Earthsave Canada has to say about the project:
"These days most Canadians receive the bulk of their nutritional information from advertisers. Industry is driving Canada's food guide recommendations and the planet, our health, and the animals are suffering for it. We need to take the focus away from processed animal products to whole food, plant-based options. Education is the key to a healthy and sustainable future."
Check out the following link (which just went live just today!) for more exciting information on the project HERE.
Vegfest Vancouver
Book your calendar for July 26, folks. Vegfest is a coming-together of all things veggie in Vancouver. Taking place on Granville Street, this one-day festival is not to be missed for any veg lover out there! As someone who has previously volunteered for Earthsave Canada during this fun day, I can tell you it's all about the amazing people, exciting vendors, and passionate organizers that share a love for environmentalism, animals, and plant-based eats! (See if you can track down the Loving Hut gourmet vegan food truck!)
And on that note, Happy Earth Day, everyone! I'll leave you with some food for thought, courtesy of Earthsave Canada:
· It requires an average of 6kg of plant protein to produce 1kg of animal protein.
· It takes 100 times more water to produce 1kg of animal protein than it does 1kg of plant protein.
· Animal agriculture is responsible for 18% – 25% of global warming emissions worldwide.
· Cattle ranches and feed production account for over 70% of deforestation in the Amazon.
· The livestock sector is quite probably the largest source of water pollution worldwide.
· A single dairy cow produces approximately 120 pounds of manure per day, which is equivalent to that of 20 to 40 humans.
· On average 990 litres of water are required to produce one litre of milk.