7 Steps To Monetizing Your Blog Without Any Products of Your Own
At our last YVR Bloggers event, we did a survey asking you what topics you would like to hear about at our upcoming events. The top 3 topics from the survey were: Building Your Readership, Marketing Your Blog & Monetizing Your Blog! So, we are happy to announce that we are bringing in expert speakers to address these issues over the next few events!
Our May event is at the cutting-edge Code Core at Tinseltown Mall in Chinatown. There is free parking downstairs and Code Core is located on the second floor of Tinseltown right next to the food court. We have an amazing combination of speakers & performers – it will be a content rich event with lots of learning and networking opportunities in a very creative venue space! Chuck Anderson will be sharing 7 Steps to Monetize Your Blog,Grace Miles will be giving some tips about improving your Blog Design, Reena Venkatesh will be our Featured Blogger, and the Zing Zangs will be our Featured Performers for our May Meetup! Also, Karen McGregor will be giving each blogger a free ticket to her upcoming "Tripling Your Income through Speaking" Workshop. We are also going to have a Panel of Experts teaching the basics of coding for bloggers. Can't wait for this awesome evening of learning and connecting with other Vancouver bloggers.
"7 Steps To Monetizing Your Blog Without Any Products of Your Own!"
Want to start a new MONEY MAKING BLOG? Want to start making money from your existing blog? Chuck Anderson will show how to monetize ANY blog whether you have been blogging for a while or just starting out. The best part is that you do not need to have any products of your own to start making money. You will learn how to start making money from your blog posts with other people's products using strategies that you can implement in less than 1 day!
Connect with Chuck Anderson at the following links:
http://www.LimitlessChuck.com
http://www.twitter.com/limitlesschuck
http://www.facebook.com/limitlesschuck
Chuck Anderson – Keynote Speaker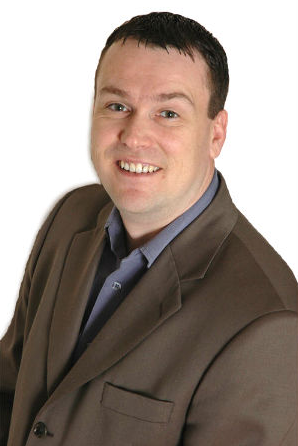 Chuck Anderson has been coaching, mentoring, and training individuals how to start, build, and grow their businesses online since 1999. Over the past 15 years, Chuck has helped more than 750 people get their first internet business up, running, and getting results. He began as an affiliate marketer by building his own network of 35+ websites and becoming a top affiliate for companies such as Verizon Wireless, DISH Network, Capital One, and American Express.
Today, Chuck uses his internet marketing skills as a self-published author, trainer, and coach in the very competitive parenting market helping thousands of parents worldwide with their child behaviour issues. You can check out his website and his blog at www.BlissfulParenting.com. Chuck Anderson is a passionate and fun speaker that has WOW'ed audiences across Canada, United States, Mexico, United Kingdom, Australia, Malaysia and Singapore.
Grace Miles – Graphic Designer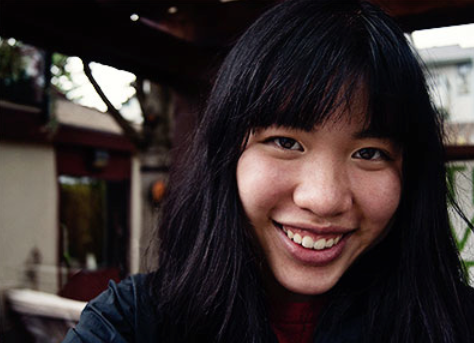 Grace Miles, graphic designer, helps creative people build their brands and make more money in a fun (awesome) way. Her design techniques, based on psychology principles and minimalist styling, get real results; she is building her third business in Vancouver.
Artiden, Grace's blog, inspires people to live happier lives by applying psychology to music and business. Artiden has featured interesting guests and popular musicians around the world. If you'd like to read a useful story where Grace isn't talking in third person, click here to get Grace's Top 5 Tools for Turning Skills into Steady Income: http://artiden.com/5-tools/
Grace's talk is called "How to Attract Readers Like a Magnet: 7-Minute Design Hacks that Double Your Influence"
Design is powerful. Grace Miles will show you how to turn your blog into a reader magnet using easy design techniques that are based on proven psychology principles. Then, you can use your blog to reach goals in life and career by implementing the right system. Grace will show you how to think about design so you can focus on goals that matter (like getting a dream job or growing a business).
Reena Venkatesh – Featured Blogger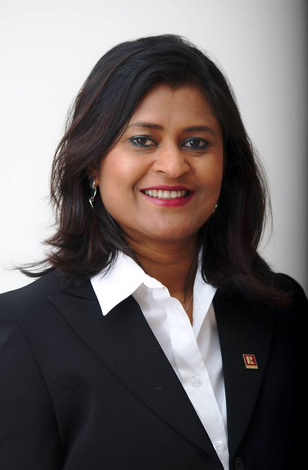 Reena's view of Interior Design is straight-forward. Her job is to help her clients create a space that reflects who they are. Whether it is a whole-house renovation or a single-room makeover, Reena believes that a successful interior, highlights the expertise of the designer, and more importantly, speaks to the personality of the client.
Reena helps her clients capture a one-of-a-kind look that goes beyond the retail identical looks of today's home furnishings market. Her clients' ideas, photos and family heirlooms often provide inspiration for their rooms. "It's all about making a house a home," says Reena. "If I can realize my clients vision for a space and delight them with the results, then that's a job well done."
The Zing Zangs – Featured Performers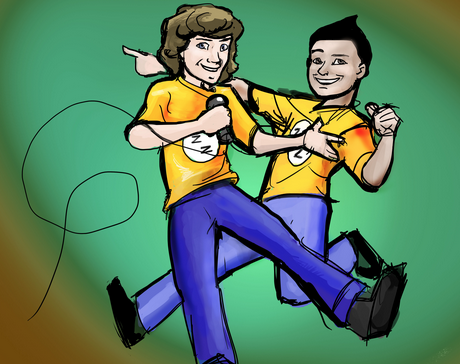 The Zing Zangs are a kids music band from Vancouver, Canada! Setting the tone as children's music that both kids and parents will love, The Zing Zangs are dedicated to getting kids up and moving! The key to the songs is imagination. Kids (also known as "Zing-Zangers") are encouraged to play along with The Zing Zangs as they play make-believe. Whether it's traveling to Japan, running with super speed, dancing with rhinoceroses, or just the trouble in a kid's world itself – getting out of bed in the morning.
The debut album, "Blast Off!", released on CD in October 2013. Trevor and Elliot go as "Commander Rock and Elliot the Ninja" in a superhero-themed album packed full of funny dialogue, wacky sound effects, different styles of music, and tons of special guests from all around the world. The Zing Zangs' music has become known nationally, airplay on radio stations in Canada, United States, Australia, Japan, and online worldwide. They have appeared on sites such as the popular kids music site Zooglobble, and have been interviewed on The Sounds Sweet Show. In 2014, The Zing Zangs are recording their second album.
Coding for Bloggers – Panel of Experts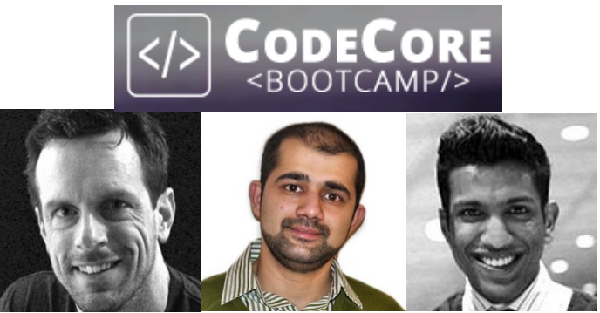 Jay Holtslander, Tam Kbeili, and Aswin Kumar are senior instructors at Code Core and will be sharing some insights into Coding Basics for Bloggers. This will be a very elementary level for people who have never coded before!
Event Details: 
YVR Bloggers Meetup
Thursday, May 15, 2014 from 6-9 pm
#2035 88 W. Pender Mall
Vancouver, BC, Canada
Note: Code Core is located inside Tinseltown Mall on the second floor right next to the Food Court. There is free evening parking at Tinseltown Mall.
See you at YVR Bloggers!
http://www.meetup.com/YVR-Bloggers/events/178514222/
Check out this video of Ricky Shetty's interview with Zing Zangs:
https://www.youtube.com/watch?v=XIy0gB2lseA