CONTEST – WIN 2 TICKETS TO YVR FOODIES!
Like us on Facebook
Follow us on Twitter
Comment on this post: Is this the first time you have attended a YVR Foodie event?
Our June YVR Foodies event will be at the delicious Cotto Pizzeria in Burnaby with an amazing line-up of speakers and performers! Co-Owner & General Manager of Cotto, Gaven McKenney will be sharing about the history and vision of Cotto. BC Foodie Blogger David Grange will be sharing about real versus processed food and Nutritionist Emily Lim will be providing some suggestions for healthy eating. Rosalyn Cua is our Featured Food Blogger for June. In addition, we have an inspiring performance by Faith Numada.
Here are some more details about our speakers and performers!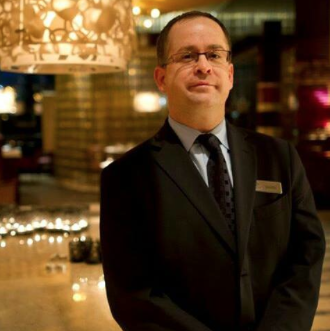 Gaven McKenney – Co-Owner of Cotto
Gaven first knew he was a right fit for the Hospitality Industry when he was 14 years old. He worked nights as a dishwasher, busboy and later a bar assistant at The Burnaby Keg. Bartending was his first passion, working as a Bar Manager of The Big Easy Nightclub and Cactus Club. Gaven and a business partner opened and operated The Funky Planet Nightclub before becoming the General Manager of The Burnaby Shark Club and then a consultant for Berezan Hospitality. Gaven was hired on to 'repair' Boone County Nightclub in Coquitlam and then The Waterstone Taphouse and Grill in Langley. Gaven was then contracted to build and launch The Red Card Sports Bar in The Moda Hotel in Vancouver. This enabled him to segue into a Management position with Fairmont Hotels where he spent a year and a half at The Vancouver Airport property as their Food & Beverage Manger. Gaven then found himself back in Burnaby at The Delta Hotel in the same role.
That's when the phone rang and Gaven came to meet with Andy Mollica, former owner operator of Anducci's restaurants and lifelong friend. After a quick conversation, Gaven realized that Cotto Enoteca Pizzeria and Catering was the right fit. Being back in North Burnaby and just across the street from the high school he graduated from, you could say he has come 'full circle' and returned home. Gaven will be sharing his personal journey in the food and beverage industry as well as the history and vision of Cotto Pizzeria at our YVR Foodies event.
David Grange – Keynote Speaker
David Grange is the owner of the BC Foodie Blogger website. David is a father, husband, coach, community volunteer and a passionate food writer/blogger with a mission to learn as much about real food and how it relates to our health and soul and brings us together. David believes that food not only sustains us but connects us to each other in ways that we will always enjoy but many may not understand. BC Foodie Blogger searches out connections with our local food sources and gets to know the origins as well as individuals that connect us to their bounty. David's goal is to eat local, buy local, support local for our economic health as well as our physiological health.
Keynote Speech: Preparing and Eating real food VS. Processed
My journey of writing began almost 3 years ago when two major things happened in my life. First I applied for and got chosen to be a contestant finalist for the second year of Recipe to Riches. My recipe was a stuffed chicken wing made with homemade Hot sauce and homemade blue cheese. I was successful in winning a golden ticket and reaching the top 5 recipes in Canada. Second, I was diagnosed with severe arthritis in my knees presenting me with the need to lose weight to help take pressure off the joint. It took these two situations to bring me to a point in life where I wanted to control what our family would eat for the betterment of our health and of course to help control my weight for my condition. Remember when I mentioned "homemade" that is what we strive for everyday within reason. Have you ever taken the time to read a label on a can or a jar in the grocery store or better yet in your pantry? If so can you pronounce all of the names of what is in that jar let alone explain what they all mean or are? What doing that led us to do as a family is question what we were eating on a daily basis and how it might affect us long term.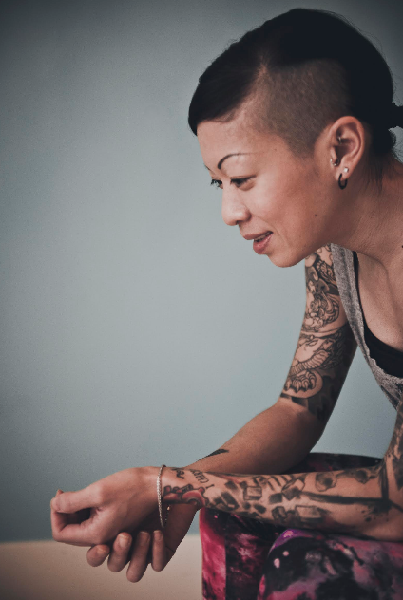 Emily Lim – Nutritionist
Emily Lim is not your average nutritionist or health coach.  She does not focus on a list of "things to eat" or "exercises to do", but approaches everything holistically (mind, body, spirit) and aims to help her clients to achieve increasing degrees of  "wholeness".  Through her self-designed WHOLENESS40 and W365 programs, she has impacted hundreds of people's bodies, spirits, and minds. Emily is currently gearing up for another WHOLENESS40 group challenge and is ready for another year of transformation!  Furthermore, along with health coaching, she is on the full-time pastoral staff at New Joy Church.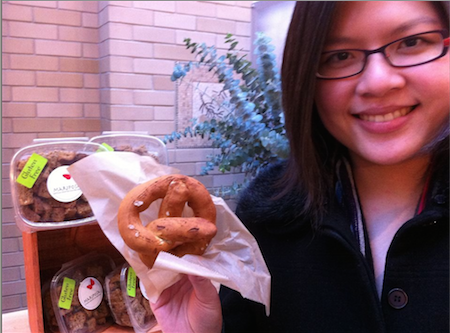 Rosalyn Cua – Featured Food Blogger
Rosalyn Cua, a.k.a. RozzyPie, learned to love and appreciate good food from her mother's bicultural kitchen. Her newly launched food blog, rozzypie.com, is part food journal, part memoir and part recipe collection celebrating the joys of sharing good food with people she loves. Rosalyn created theFood Soul Mate Club™ on Facebook as a gathering place for her foodie friends together to share foodie finds and go on spontaneous culinary adventures together. Email [masked] to be added to the Club!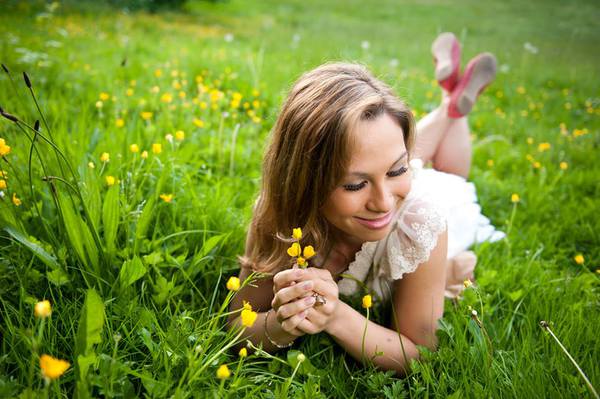 Faith Numada – Featured Performer
Faith Numada is a singer, songwriter, and producer all rolled into one small statured but powerful vocal package. With her New Country pop-rock sound, Faith's music combines real-life experiences with her quirky wit and humour. Whether singing about hard truth in "Why Give It Away" or lamenting over the decline of the manly-man in "Metrosexual Cowboy", Faith Numada keeps you entertained.
Faith released her self-titled debut EP in February 2014, available on iTunes and online digital distributors now. Also watch for Faith Numada in the feature film "Here For Scarlett", a Canadian Independent romantic comedy to be released Summer of 2014.
Facebook – http://www.facebook.com/faithnumadamusic
Website –   http://www.faithnumada.com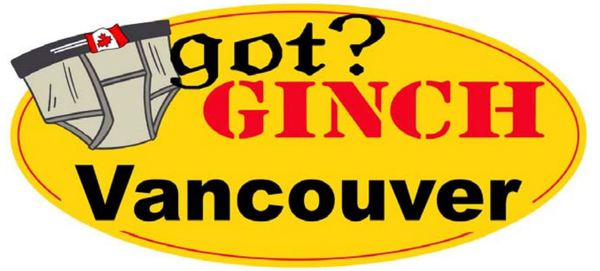 Got Ginch Vancouver Leaders Stephen Luong and Brittany Hilbrecht are UBC Engineering grads and current colleagues who've decided to give back to the community. They are part of GotGinch Vancouver and are trying to raise $6000 to purchase 5000 pairs of new underwear for Vancouver's less fortunate. The underwear will be donated to the Vancouver Union Gospel Mission to support their transition programs to return people to self sufficiency. To learn more or to donate, please check out the campaign at: https://chimp.net/groups/got-ginch-vancouver. No donation is too small… $1.20 = 1 pair of ginch!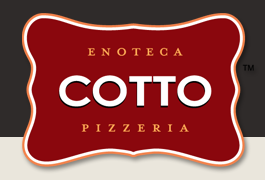 Cotto PIzzeria – Vision & Mission
Cotto Enoteca Pizzeria, North Burnaby's critically acclaimed, exciting and new, modern Italian restaurant, focuses on authentic VPN certified Neapolitan pizza and updated Italian cuisine. Showcasing the best of BC and Italy, we've married the traditional techniques of Italy with the best of local, seasonal, and sustainable ingredients. Our extensive wine and beverage program is considerable and guaranteed to please. Cotto's goal is to provide Burnaby and Lower Mainland guests with an exceptional upscale casual dining experience that will consistently exceed their expectations.
Cotto Enoteca Pizzeria showcases modern Italian cuisine, specializing in authentic VPN certified Neapolitan pizza and comforting Italian dishes. The focal point of the restaurant is undoubtedly the wood fired brick forno. The menu is steeped in Italian tradition, though updated with West Coast sensibility and is presented in an approachable and informal setting. Cotto's simple, yet elegant cuisine features the natural beauty of local, sustainable and seasonal ingredients in an appropriate and sumptuous manner. Showcasing the best ingredients of British Columbia and the traditional techniques of Italy is the overwhelming inspiration behind Cotto Enoteca's kitchen.