This June, Taste Rosé the Provence Way
The Provence Way:
British Columbians are seeing a lot more pink in their wine glasses these days. Culinary pleasure-seekers are flocking to farmers markets and patios to seek great cuisine, sun and relaxation. And when they stop to enjoy a glass of wine, they have been increasingly choosing refreshing, delicious dry rosé wines, notably those from Provence in the south of France.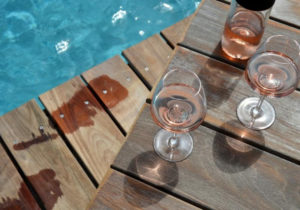 Rosé wine consumption is growing not only in BC, but also on a worldwide basis, likely based on the fact that while Rosé goes perfect with sunshine, this versatile wine style is no longer viewed as just a seasonal sipper. Across Canada, volume sales of Rosé have almost doubled from 2004 to 2013 according to the Association of Canadian Distillers, and is projected to rise by 7% in the next two years. In BC alone, the Provence Rosé category has grown by a whopping 44.5% over the past 12 months.
France is the world leader in the rosé production. Provence today represents 40% of the Frenchproduction of all rosé AOP and 5% of the world production of rosé wines. It is also the only region in the world that specializes in rosé and dedicates 88.5% of its production.
Provence is the oldest French wine region. Its rosés are dry and a blend of at least two varieties.The most common are Cinsault, Grenache and Syrah. The blend is a perfectly mastered technique in Provence; it reveals the terroir and is a mark of quality. Because of this, consumers have plentyof fresh and delicious options in the $15-$35 range. These versatile wines are ideally paired with wild Pacific salmon, fresh spot prawns, Asian cuisine, local seasonal produce and much more.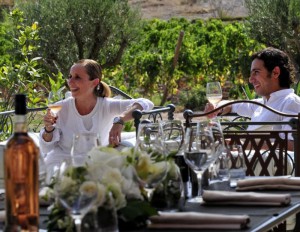 "With its incomparable finesse and subtlety, Provence is the benchmark for rosé, and every year the category is showing strong growth in British Columbia. BC rosé drinkers clearly enjoy it and find it a great match with local cuisine." –Barbara Philip, MW, Portfolio Manager – Wines of Europe, BC Liquor Distribution Branch
Find Provence Rosé today:
A number of BCLDB stores across the province are showcasing Rosé wines for the month of June. Here are the participating stores:
Vancouver
39th & Cambie, 8th & Cambie, Alberni & Bute, Arbutus, Broadway & Maple, Bute Street, Commercial Drive, Dunbar, Jericho Village, Kingsgate Mall, Robson Street
Richmond
Brighouse, Ironwood, Seafair
Burnaby
Byrne Road, Collingwood Kingsway, Highgate Village, Northgate
West Vancouver
Caulfeild, Park Royal
Abbotsford
Abbotsford, Abbotsford Village
Port Coquitlam
Nicola Station, Westwood Centre
Surrey
Cloverdale, Fleetwood, Nordel Crossing, Peninsula Village, Semiahmoo
Delta
Tsawwassen
 Pitt Meadows
Meadowtown Centre
Kelowna
Kelowna Mission Park, Kelowna Orchard Park
Victoria
Fort Street, Victoria Westshore
 Other
Courtenay, Kamloops Columbia, Langley, Nanaimo Longwood, Nelson, Penticton Plaza, Prince George Pine Centre, Squamish, New Westminster, Vernon Village Green
Stay Social: 
Thirsty for more? Visit vinsdeprovence.com for the latest on this world-class wine region and follow @winesofprovence on Twitter.
Provence Food & Wine: The Art of Living is available now via Amazon