Enchanting mermaids, marauding pirates, a storytelling wharf rat and creatures from the deep will bring the Britannia Shipyards National Historic Site alive with free entertainment, exploration and discovery for the Richmond Maritime Festival from August 8 to 10.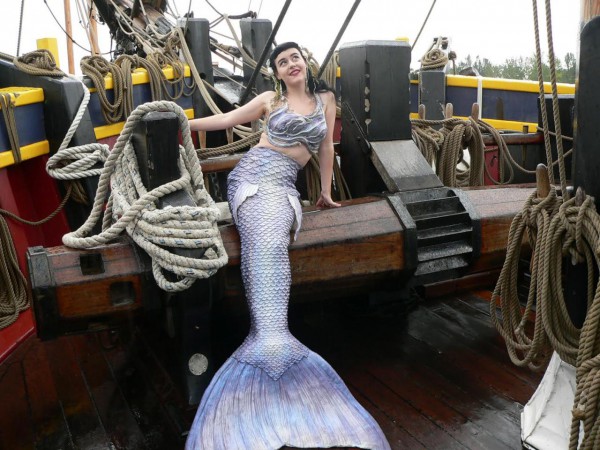 BC's oldest shipyard, the Britannia Shipyards National Historic Site, will be transformed with festive, maritime-themed décor, spontaneous performances and ingenious exhibits. Landlubbers and nautical buffs alike will find this free family event awash with quirky and engaging performances, close encounters of the marine kind and other surprises as they wander through the naturally spectacular 3.5-hectare (8.5-acre) site on the Steveston waterfront.
This year's festival will run three full days from 11 a.m. to 6 p.m. daily from Friday, August 8
to Sunday, August 10. Opening night of the festival will feature an outdoor evening concert featuring the roots blues, zydeco, swamp pop and folk sounds of The Swamp Dogs performing from 5 to 7 p.m. The Richmond Maritime Festival is produced by the City of Richmond. The presenting sponsor is Port Metro Vancouver.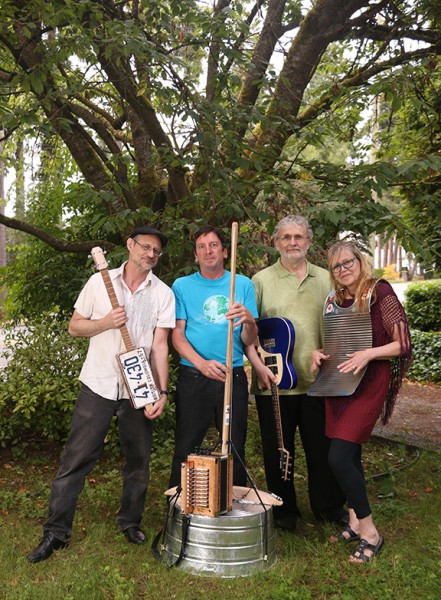 Throughout the weekend, festival goers will be entertained by music, roving performers, painters, wood carvers, potters, stilt performers, puppets, storytellers, dancers, drummers and, of course, tempting offerings from a variety of food and drink vendors. Children of all ages will learn local lore, and try their hand at a unique variety of arts and crafts from creating a driftwood mandala to knitting a tree cosy.
Celebrating its 125th anniversary, Britannia Shipyard's heritage features include a 190-metre long (600-foot) dock, where a flotilla of beautiful and historic boats and ships will be available for viewing and boarding. Visitors can also tour many of the historic buildings, several of which have been restored to reflect their original roles in the West Coast fishing industry. Exhibits include the Chinese Bunkhouse, which re-imagines the cramped living quarters of the hundreds of Chinese workers employed in the 14 fishing canneries that once dotted the Steveston waterfront. Visitors can check out the storied MV Fleetwood, once the fastest boat on the West Coast, with a notorious past as a rum runner during American prohibition when Canadian alcohol was smuggled by the boatload into the U.S.
For more details, visit the festival website at www.richmondmaritimefestival.ca. The festival is also on Facebook at richmondmaritimefestival and follow @FunRichmond on Twitter for updates.
The Richmond Maritime Festival Community Stage is presented by Vancouver International Airport. Gold Sponsors are Coast Capital Savings and Canadian Western Bank. Event Partner is RE/MAX  Lower Mainland Agents. Media sponsors are CTV, QM/FM, 24 Hours and the Richmond Review. Producing Partners are Canadian Heritage, the Richmond Arts Coalition and Britannia Heritage Shipyard Society.
The Richmond Maritime Festival is a Richmond Days of Summer event.  Richmond Days of Summer is presented by Vancouver International Airport. For details on more great events all summer long visit www.richmonddaysofsummer.ca.