National Cheesecake Day…surely there is a day for everything but for those of you who are cheesecake fanatics, July 30th will be the perfect day to ignore the diet and grab a slice of creamy cheesecake from Trees Organics. They're offering all cheesecakes for half price; all 9 flavours, by the slice, and whole cakes, available in three sizes – 6 inch, 8 inch and 10 inch.
I'm not going to lie. Cheesecake isn't my favourite dessert but as a first timer at Trees Organics, I was spoiled by the president of Trees Organics, Doron Levy, and his amazing staff. I had a chance to sit down with Doron and chat about how he got into the business, what he finds the most important when it comes to ideal customer service, and his secret to an amazing cheesecake.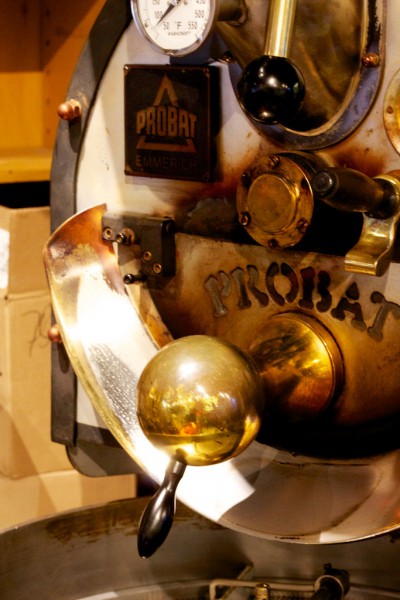 Q: Tell me more about your journey back in 1996 and what made you choose to do cheesecake and your fair trade coffee?
Doron: "I came to Vancouver 21 years ago, and I came without any knowledge about coffee. I studied everything about coffee because I needed a job…that and I came here for my wife. I studied 'total quality management' and in order to do everything perfectly, I went to San Francisco with my son and studied everything about coffee. We purchased the roaster we have now in San Francisco and we still use it today. In order to ensure a fantastic roast, the coffee beans need to be brown and shouldn't be a shiny black"
Q: With the success you have so far, how do you give back to the local community?
Doron: We source as many local ingredients as we can and when we have leftovers [of muffins or breads], we donate them to the Downtown Eastside Women's Shelter. When it comes to sourcing our coffee, we do our best to acquire beans that are shaded, bird free, organic, fair trade, and [whenever possible] women picked.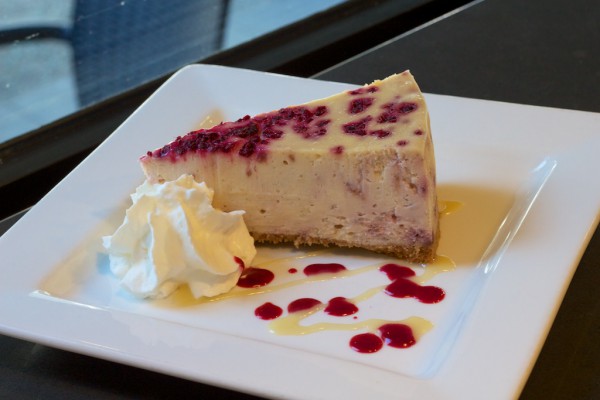 Q: What makes Tree's Organics unique?
Doron: Customer service is one of the most important things. The small details and the way customers should be treated makes a successful business. If one were to walk into a place that had employees that did not acknowledge you, it doesn't matter how amazing your product may be. When it comes to ingredients, you pay a small premium for better quality goods that are either local or things that are produced in Canada. We use local Island Farm cream cheese, which makes the world of a difference. Local and seasonal berries or apples just make the cheesecake that much better.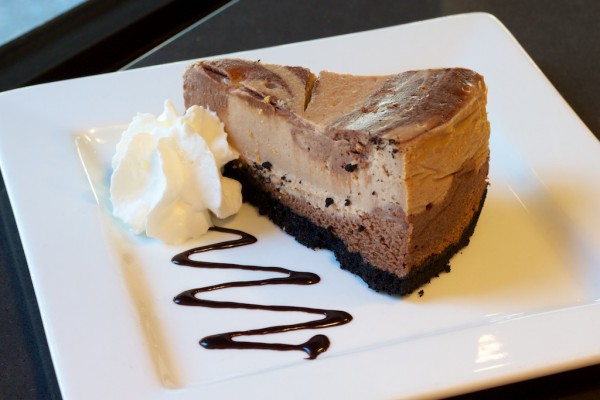 Q: In your opinion, what is the perfect cheesecake?
Doron: My moms cheesecake. What I love is a creamy cheesecake and not the usual American New York-style cheesecake that some people may enjoy. To me, it's too dry.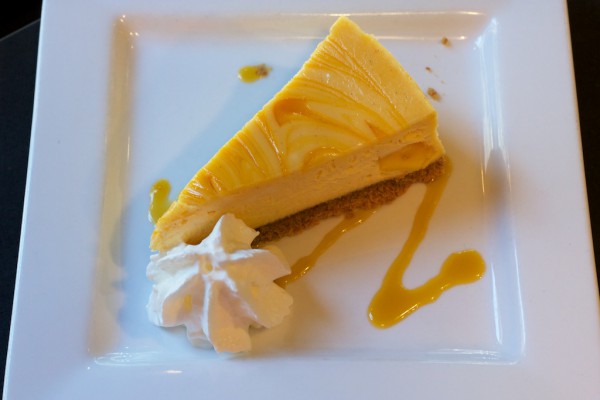 Filled with their new mango smoothie and three different cheesecakes, Trees Organics is definitely a place that is dedicated to local and fresh ingredients for their cheesecake and the finest selection of fair-trade organic coffee that is roasted each night. Their flavours change with the seasons so there's always something different to try.
Their cheesecakes aren't overly sweet and usually has a nice citrus-y finish to them. The graham cracker crust isn't too flaky and their cheesecake is generally very soft and smooth. Their most popular is the plain NY cheesecake but I personally loved the summer mango flavour.
It may get busy at times but the wait for an amazing cup of coffee and a side of cheesecake will be worth it, especially on National Cheesecake Day on July 30th.