Chocolatier's Latest Seasonal Collection of Signature Chocolate Confections
There are many reasons to celebrate this February at Thomas Haas Chocolates & Patisserie, where the acclaimed chocolatier has revealed his latest lineup of seasonal handcrafted confections commemorating 2019 Valentine's Day.
VALENTINE'S DAY
Love is in the air this February thanks to the talented team of chocolatiers at Thomas Haas who will set hearts afire with chocolate creations such as:
Jewellery Box

: Handcrafted heart-shaped chocolate jewellery box filled with an assortment of handmade chocolates and truffles ($59);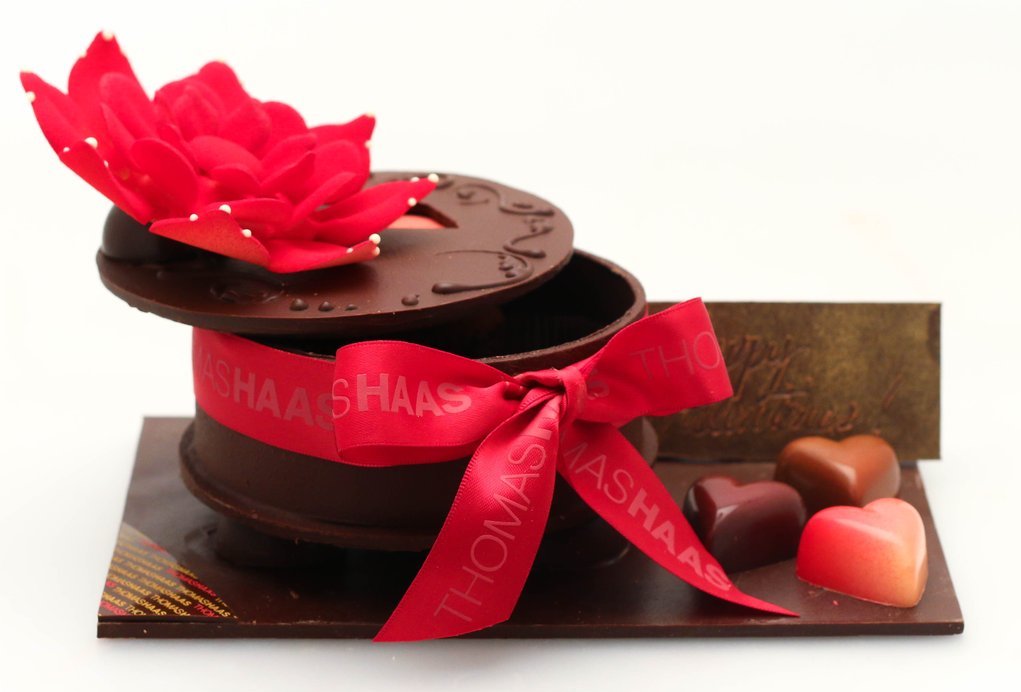 Flowerpot

:

Handcrafted chocolate flowerpot decorated with chocolates and truffles ($49);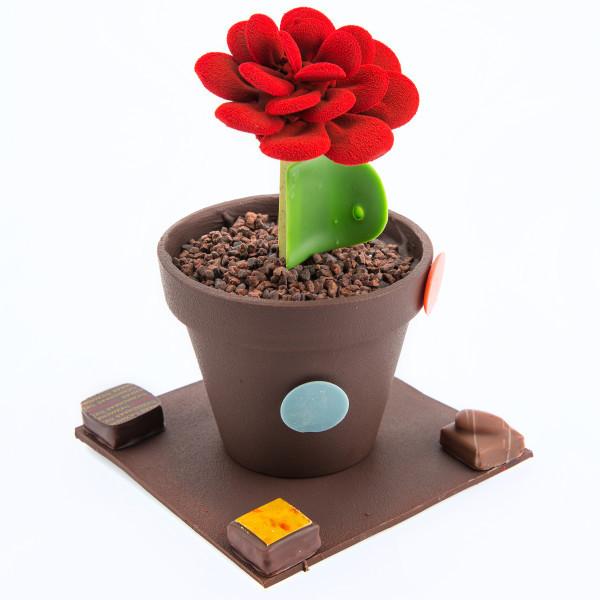 Cupid, Hearts & Love Letters

: The traditional Valentine's archer hits the mark courtesy of a chocolate love letter and heart filled with chocolates and truffles ($49);
Handcrafted Hearts

:

Hand-painted chocolate heart, airbrushed and filled with handmade chocolates and truffles ($19, small; $25, large);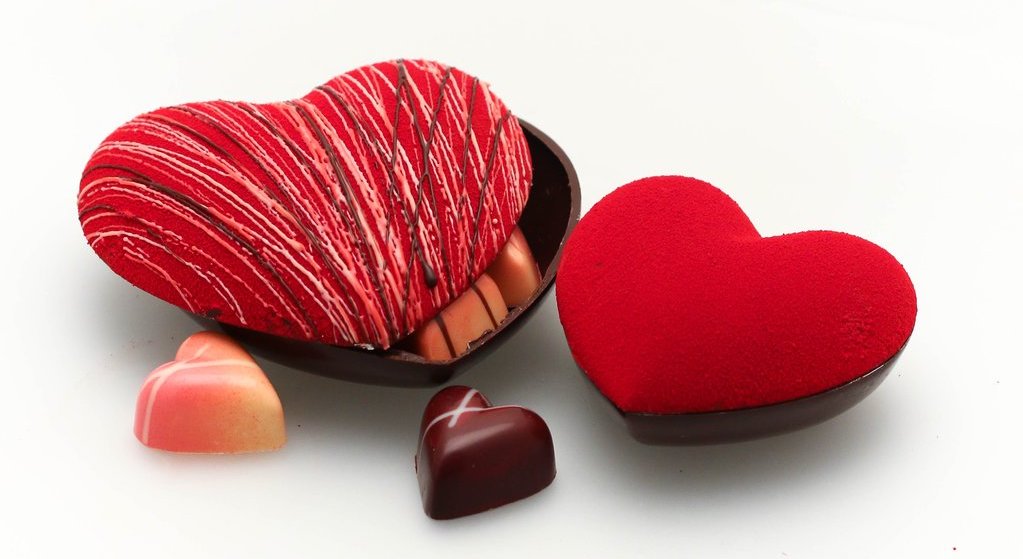 Pink Valentine Box

: Designed in Italy, embossed with monochromatic hearts and filled with our handmade truffle hearts ($5.50, two pieces);
High Heel

: A fashionable stiletto adorned with chocolates and truffles ($39, small; $49, large);

Truffle Hearts

: For 2019, Haas' signature Truffle Heart flavours are: dark chocolate cherry; milk chocolate hazelnut latte; and white chocolate strawberry & pink peppercorn ($2.20 each; $4 for two pieces; $14.50 for a six-piece box);

Confection Combo

: Dark chocolate salted caramels and a lemon shortbread with hand-decorated Valentine decor ($9, small; $14, large)

Signature Gift Boxes

: Filled with Thomas Haas' most popular handmade Valentine's treats, chocolates, truffles and confections and available in eight different sizes ($6, two pieces; $10, four pieces; $22, nine pieces; $36, two-tier, 18 pieces; $53, three-tier, 27 pieces; $68, four-tier, 36 pieces; $84, five-tier, 45 pieces; $99, six-tier, 54 pieces);

Signature Round Gift Boxes

: Available in five different sizes and decorated with Thomas Haas' signature filigree flair, each tier is filled with an array of fine handmade chocolates and truffles ($42, one-tier, 16 pieces; $82, two-tier, 32 pieces; $122, three-tier, 48 pieces; $162, four-tier, 64 pieces; $202, five-tier, 80 pieces);

Thomas Haas' full lineup of delectable Valentine's Day creations can be found online at https://www.thomashaas.com/collections/valentines-day

All 2019 Valentine's confections are available at the two Thomas Haas cafes in North Vancouver and Kitsilano, with a limited selection also available at high-end retailers such as Whole Foods and Urban Fare. A variety of items may also be ordered online at thomashaas.com and shipped across Canada.

Thomas Haas Chocolates & Patisserie

128 – 998 Harbourside Drive, North Vancouver V7P 3T2 – 604.924.1847

2539 West Broadway, Vancouver V6K 2E9 – 604.736.1848

Patisserie Hours:  Tues-Sat, 8am – 5:30pm

Sunday, Monday & Statutory Holidays:  Closed

Twitter: www.twitter.com/thaaschocolates

Instagram: http://instagram.com/thaaschocolates

Join us on Facebook: http://on.fb.me/hLSUYl

Media release and images provided by Ginette Chambray, Thomas Haas Chocolates & Patisserie.