Halloween is just around the corner but Christmas cannot come any sooner. To feed my excitement for Christmas, Bel Cafe invited a few of us to their holiday treat sampler. Chef Wayne Kozinko has made some fantastic holiday items, which are wonderful treats for yourself or gifts for those you love!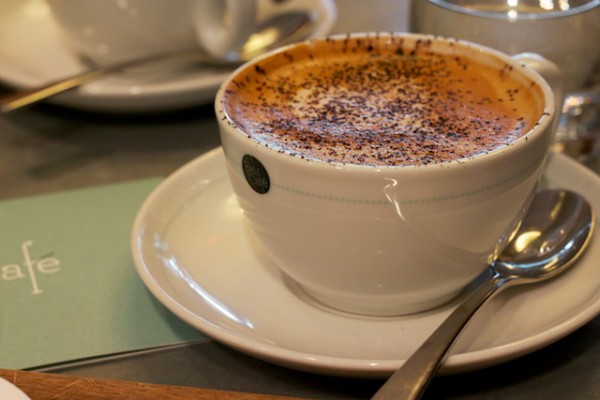 We were greeted with fantastic hospitality and rich egg nog lattes as the rainy day set in. As we were chatting away and waiting for the treats to arrive, we were all given a taster of their new pumpkin pie ice cream.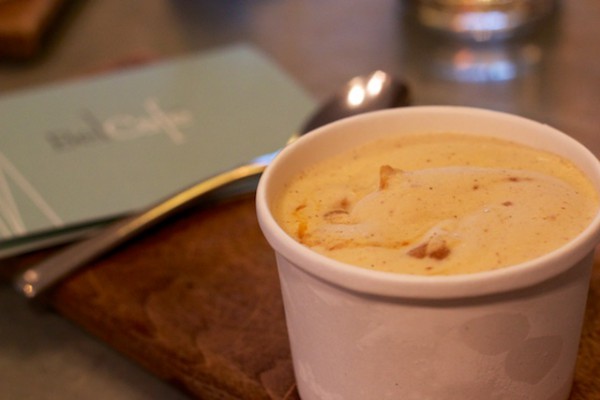 With little chunks of pie crust and pumpkin, their creamy ice cream is a seasonal offering that cannot be missed. With lots of spices, it's like a taste of fall in every spoonful.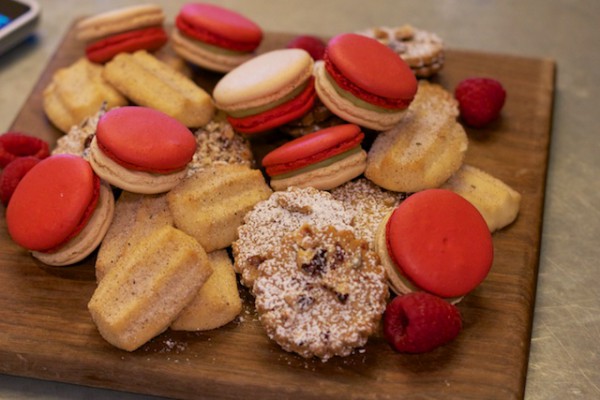 As our eggnogs arrived, so did the cookies. A beautifully organized plethora of colourful peppermint macarons, linzer cookies topped in icing sugar, and shortbread cookies whipped to perfection. Taking a nibble of the shortbread cookie, it instantly melted in my mouth. So rich and flakey, it's nothing like any other shortbread you've had before. The linzer cookies we phenomenal. Filled with a tangy raspberry jam filling, the biscuit is filled with your usual spices like cinnamon and cloves as well as chunks of hazelnuts.  The peppermint macaroons was saved for last and fancifully coloured, went well with the eggnog latte. With a light mint flavour, it's a very clean flavour that would be great with some hot chocolate.Looking for a conversation piece for a meeting or party? Bel Cafe will make a macaroon "tree" that is adorable and eatable.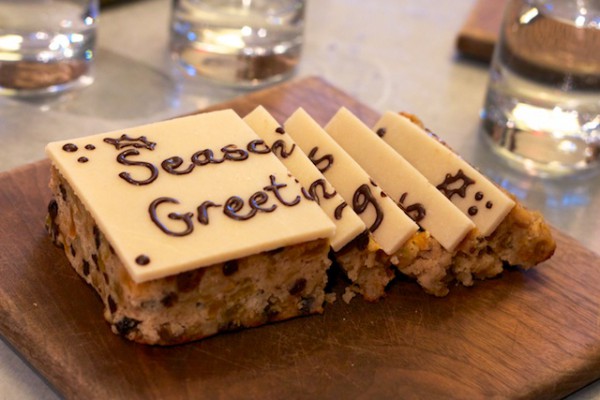 Our last treat was their Christmas cake. Don't be mistaken, it's not your usual dry and overly sweet cake. Bel Cafe's Christmas cake is moist and has a fantastic combination of alcohols. It takes 3 weeks to 1 month for the dried fruits (like orange peel and raisins) to soak in the combination of rum, brandy and orange liqueur. The semi sweet marzipan adds a bit of sweetness that ties it all together. I think this would be a fantastic cake to accompany a spiced mulled wine or warm apple cider.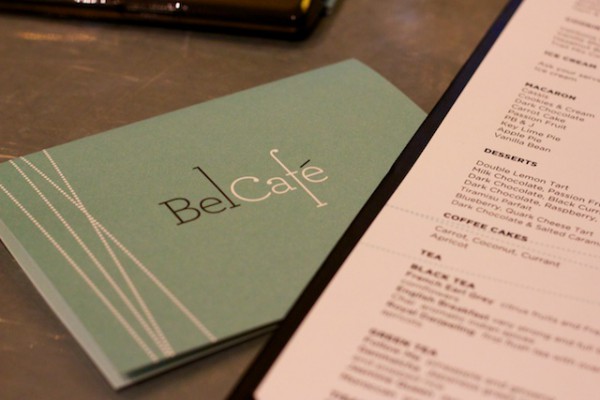 As a fan of Bel Cafe's cakes, their holiday treats did not disappoint. This is only a selection of what they may be offering for the holidays this year. You can pick up all of these things starting November 1st.