Calling all writers!
While the end of summer is often a melancholy time of year for Vancouverites (here comes the rain!), it also means that fall is just around the corner, and that the 22nd Annual Surrey International Writers' Conference will be in full swing!
"The SiWC Society prides itself in creating an atmosphere of writers helping writers. The conference is run as a not-for-profit society by a volunteer Board of Directors, a few staff, and a team of amazing volunteers. We have over 700 presenters and attendees who come here from around the world: Japan, Ireland, Switzerland, Scotland, England, and all over the US and every province in Canada, to learn, share and connect with other writers."
I cannot state enough how incredible it is to experience this writers' conference. My first year attending, I came with a fully finished manuscript in hand, and no other direction. Six weeks later, I had an agent, a book deal, and had begun writing for Vancouver's own alive Magazine.
I can personally attest to the pricelessness of this event.
If you've ever wanted to become a professional writer, this conference is for you. Even if you've already been published and need some new inspiration, the sessions that this conference provides are unreal, from the presenters and the timely topics that are discussed, to the other attendees, participants, and volunteers that you'll meet there.
"No matter what level your writing is at, this is your chance to attend over 70 workshops and meet one-on-one with well-known authors, agents and editors."
Last year, over 700 presenters, board members, and attendees congregated at the Sheraton Guildford Hotel in Surrey, where the event takes place. Workshops go all day from Friday October 24th, until Sunday the 26th. There are even master classes on the Thursday for those who can't wait to get started. You know, for the keeners.
(I was a keener my first year attending, and I loved it.)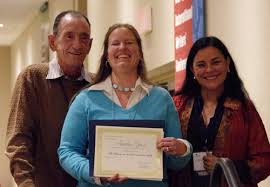 Aside from the workshops, there are meet-and-greet lunches, dinner banquets, author Michael Slade's Shock Theatre performance (this is a goodie), and Jack Whyte's rendition of The Hippopotamus Song. (Hint: everyone sings the chorus.)
Hang out at the hotel bar with agents, editors, publishers, authors, and other attendees. Who knows? You may just end up having a conversation with authors Diana Gabaldon and kc dyer, or local social media guru Sean Cranbury.
Anything could happen.   
Not interested in attending, but want to be part of this awesome conference, anyway?
"One of the ways we raise funds to be able to continue providing this amazing opportunity for our writers is through our Silent Auction that runs throughout the conference. We love the opportunity to showcase local venues and attractions to those that attend. SiWC can provide donor recognition on our website (with a link to your site) as well as print and verbal recognition at our conference. If you are interested in an even greater involvement as one of our conference principle partners, we will be happy to provide more details."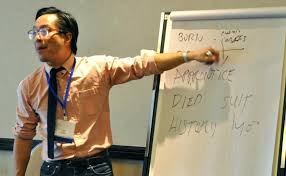 Need I say more? Get inspired, get motivated, get registered. View the website at www.siwc.ca for more information.
Additional Details:
Conference Dates: October 23rd-26th, 2014
Conference Location: Sheraton Vancouver Guildford Hotel in Surrey, British Columbia
Contact person for Silent Auction/Door Prize donations is Jennifer Browne at jenbrowne.pc@nullgmail.com.
Not-for profit Society registration #S57858