The publishing industry is coming to Surrey!
Ever dreamt of becoming a published author, magazine editor, freelance film writer, or book agent?
Meet over 70 people with those exact professions, who are gathering in Surrey at the end of October for the 22nd annual Surrey International Writers' Conference. Flying in from over 10 different countries, including the US, the UK, Japan, and Australia, representatives from all walks of the publishing industry will be available to meet anyone willing to attend the event and pitch their writing.
For those who need professional development, the conference also boasts over 70 workshops, put on by some of today's most talked about writers and agents, including Diana Gabaldon (author of the Outlander series), Jack Whyte (author of the Arthurian saga), Don Maass (NY agent), and many others who are travelling to our beautiful province to discover new writers (YOU) and their work.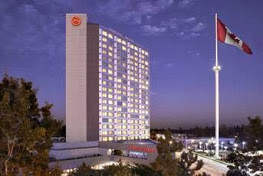 The conference is run over the course of 4 days, from October 23rd-26th at the Sheraton Guildford Hotel on 104th Avenue, Surrey, BC. It includes master classes, workshops, keynote speeches, fabulous food, pitch appointments, blue-pencil writer appointments, themed dinners, Michael Slade's Shock Theatre, a book signing, a book launch, a very bustling bar, and more.
If you've ever wanted to rub elbows with publishing industry elite, this is your chance. Don't miss out, and come manuscript-in-hand!
Register today at www.siwc.ca.