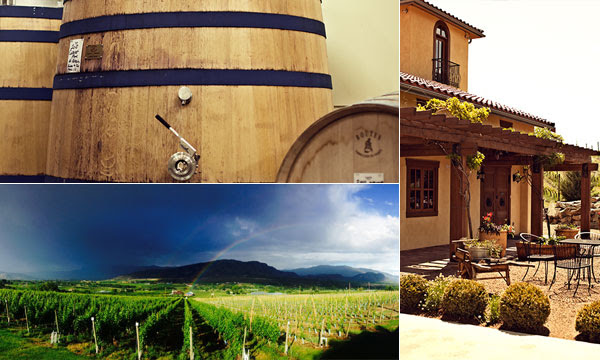 $20.00
$17/bottle if you buy a full case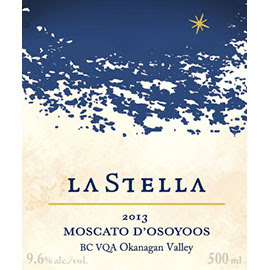 Inspired by the renowned Moscato d'Asti of the Piedmont region in Italy, the Moscato d'Osoyoos expresses an intense and complex array of aromatics displaying this grape's true varietal expression.
$21.00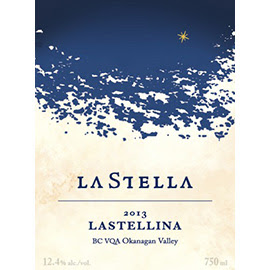 LaStellina is a Rosato with personality and elegance. It is slightly off-dry and intensely aromatic. This style of Rosato will complement any hot summer day on the patio.
2013 Leggiero Un-Oaked Chardonnay
$25.00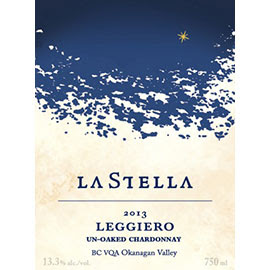 The best Italian Chardonnay hails from the cool climate region of Alto Adige. Almost always made in an un-oaked fashion, it is a wine that expresses the pure minerality of Chardonnay with beautiful acidity and crisp fruit flavours.
Very Tasteful Gifts
Does your upcoming calendar year include special events, birthdays or anniversaries for wine and food lovers? Consider gifting our two tiers of wine clubs or our specially packaged wines for gifting.
Everyone loves being a wine club member!
2011 La Sophia Cabernet Sauvignon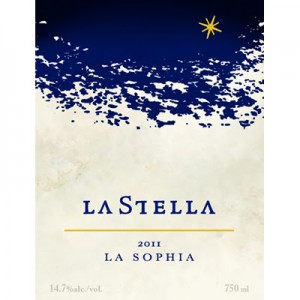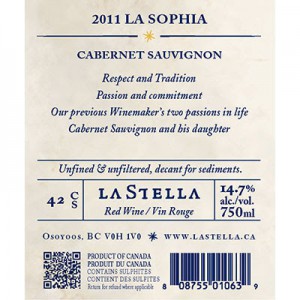 This fall we are going to release LaStella's flagship wine, La Sophia, a rare 100% cabernet Sauvignon of the 2011 vintage. Less than two barrels or 42 cases were produced.
With wine club and wine society members, as well as previous customers of this wine already in line to get their allocation, we don't expect that this wine will make it to a public release. Now is your chance to secure your allocation of a maximum 6 bottles per person.
Would you like to pre-purchase and we will ship to you upon release?
Email us sales@nulllastella.ca