Whitewater Cooks with Passion is #1
On the bookshelves less than a month, Whitewater Cooks with Passion by Shelley Adams has rocketed to #1 on the BookManager Home & Leisure list and sits at an amazing #1 on the British Columbia Best Seller List.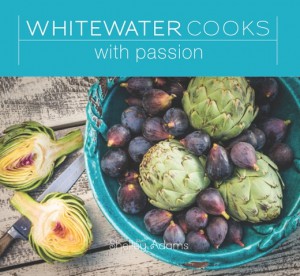 Whitewater Cooks With Passion is the fourth book from this Nelson, BC author and has made a big impact in the always popular and crowded cookbook field.  Her previous three books, Whitewater Cooks with Friends, Whitewater Cooks:  Pure, Simple and Real, and Whitewater Cooks at Home have all made the national best seller list. This latest book in the series currently tops even high profile celebrity chef Jamie Oliver's latest release.
Adams creates easy-to-follow, delicious recipes from fresh ingredients and enthusiastically shares her love of food with others making the books popular with all levels of cooks.   "I want these recipes to bring people together. It's a time to relax, converse, laugh, discuss topics great and small while enjoying the delicious, yet easy to prepare recipes thoughtfully compiled in my new book."
Adams further explains, "There are so many things that have inspired me to create Whitewater Cooks with Passion. It's my passion to experiment with the flavours, textures, and colours of carefully selected ingredients in order to create easy and delicious meals that are works of art for both the eyes and the palate. The inspiration also comes from my passion for sharing these creations with others – so that they too will bring people together at their tables to experience the healthy richness of fresh food that is beautifully prepared."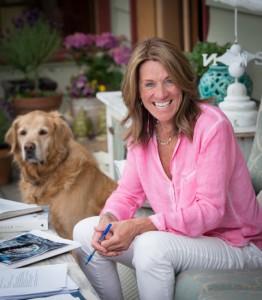 For more information on Shelley Adams and her Whitewater Cooks series, you can visit www.whitewatercooks.com , and you can find her on facebook and twitter @WhitewaterCooks