Celebrate with Two Rooms of Speakeasy Drinks, Dining and Music

Frankie's Italian Kitchen & Bar is pleased to announce a very special New Year's Eve celebration with Vancouver Jazz impresario Cory Weeds. The night will be a throwback to the days of Chicago speakeasies and supper clubs with live jazz and blues and delicious food in an inviting atmosphere.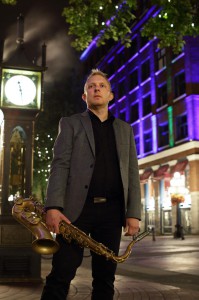 Chef Karl Gregg and his team will be preparing four and seven-course menus of classic dishes to celebrate the arrival of a new year, while Cory Weeds will be playing both as a jazz combo on the restaurant side to accompany dinner and with the Paul Pigat & Daily Special playing the blues in the bar.
Two seatings will be offered for dinner: 5:30PM and 8:00PM. The second seating will include the midnight celebration and prosecco toast. The four-course menu will cost $45 per person and the six-course menu is $75 per person (tax, gratuity and drinks not included). The menus include traditional supper club dishes like Veal Picatta and Lamb Chops a la Menta, alongside classic Chicago-style Hors D'Oeuvres.
Party only tickets are also available for those who want to drop into Frankie's Bar for cocktails and some speakeasy blues music from Paul Pigat & Daily Special. These tickets are just $20 and are available for purchase and pickup at Frankie's Kitchen.
Call 604-688-6368 to reserve soon to celebrate the New Year with great live jazz and blues with Cory Weeds. Frankie's Italian Kitchen & Bar is located at 765 Beatty St. and online at www.frankiesitaliankitchen.ca.