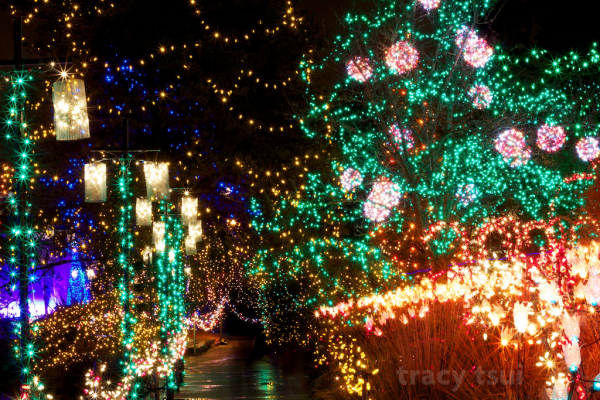 There is nothing more romantic and stunning than a million "stars" shining through raindrops that trickle off your umbrella. Yes, Vancouvers rain season is back but that shouldn't stop you from  embracing the beauty of the Festival of Lights at VanDusen Botanical Gardens. It's been 30 years and they're still going strong!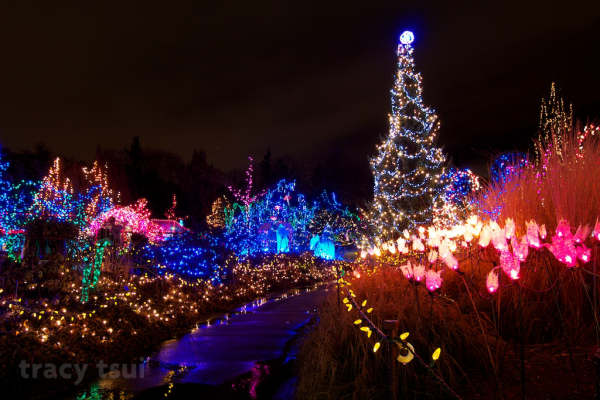 Take a stroll through the guided paths of lights as you sip on your hot chocolate and awe at the children who frolic in the lights. Let yourself be whisked away to a fantasy land full of holiday spirit.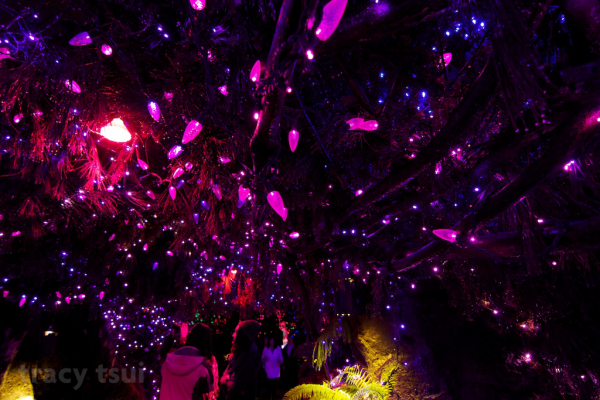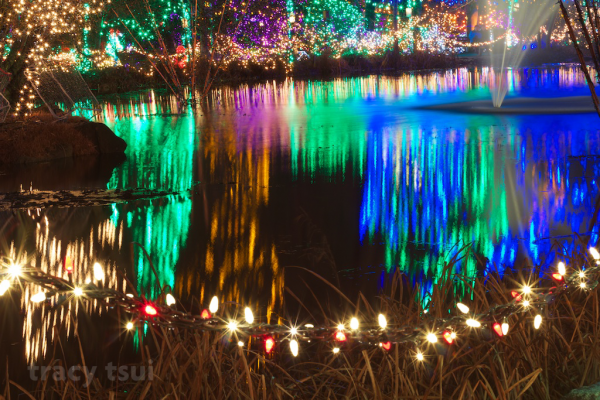 Make your way through a small "cave" of lights strewn throughout and watch the light show that occurs every 30 minutes, which has "Let it Go" as one of their songs.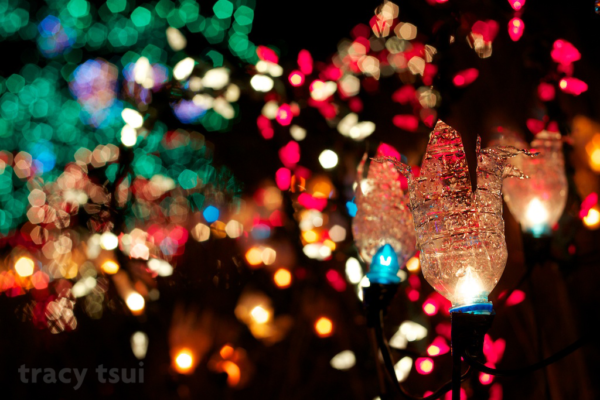 What is VanDusen Gardens without flowers? Winter isn't kind to our usual friends but that isn't stopping the team from making water bottle flowers. Creative and beautiful, this years Festival of Lights will not disappoint those young or old.
Buy tickets or for more information click here!