Still time to enjoy the Holiday delights of Vancouver including New Year's Eve
Tourism Vancouver's list of Vancouver holiday experiences
The Capilano Suspension Bridge is twinkling with thousands of lights.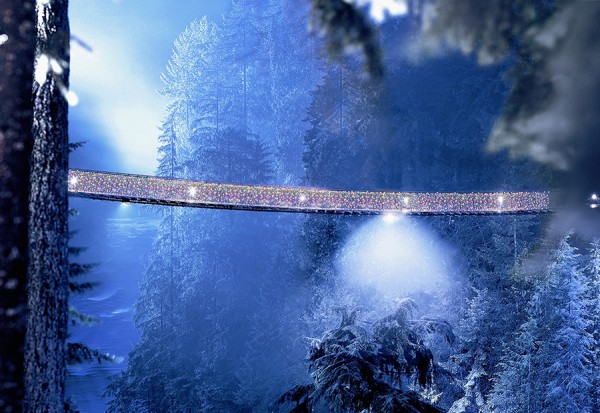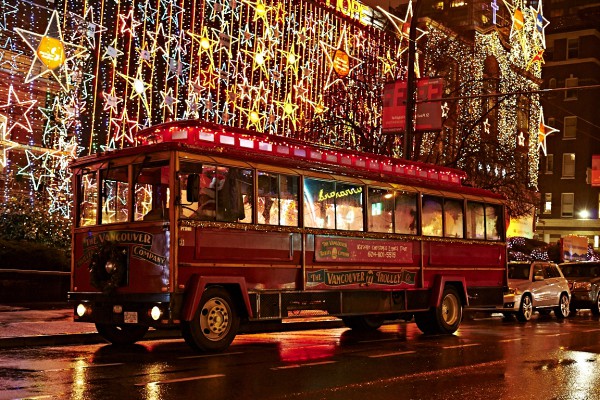 Crane your neck at the world's tallest living Christmas tree. Capilano Suspension Bridge Park's 152-foot, 250-year-old Douglas Fir Christmas tree is dressed in 10,000 LED lights and believed to be the world's tallest living, growing, Christmas tree. And you won't want to miss walking across the 450-foot suspension bridge, also illuminated with hundreds of thousands of twinkling lights.
Skate on a frozen pond 3,700 feet above Vancouver. Grouse Mountain becomes Vancouver's very own North Pole during the holidays with Christmas crafts and holiday movies in the Theatre in the Sky, along with visits with Santa and his real live reindeer. But the highlight for many is experiencing the tranquil beauty of skating on Grouse Mountain's 8,000-square-foot outdoor rink, surrounded by snow-capped forest.
See Vancouver decked out in lights. There are dazzling displays of Christmas lights to be admired at parks and gardens around Vancouver, including VanDusen Botanical Garden, Stanley Park's Bright Nights and Capilano Suspension Bridge Park. New this year is the Lumière Festival, which brings festive light installations to the West End and Yaletown.
Strap in, or climb on, for a Christmas ride. Grab a group or surprise the kids with a Christmas-themed ride on the Stanley Park Holiday Train, Vancouver Trolley Company's Karaoke Christmas Lights Trolley Tour, or a holiday flight aboard FlyOver Canada. Each experience is guaranteed to knock your stockings off.
Take a winter walk or snowy frolic. What do ice skating at Robson Square, strolling along Spanish Banks beach, skiing on Grouse Mountain and moon-lit snowshoeing to Cypress Mountain's Hollyburn Lodge all have in common? They're all iconic winter experiences that make Christmas in Vancouver different from anywhere else in the world. Don't miss out.
All photos courtesy of Tourism Vancouver.
FLYOVER CANADA – Stephanie Trimble
If you haven't had the opportunity to experience Fly Over Canada, and want to get into the holiday spirit, I highly recommend you visit the Christmas edition. Join Santa and his elves as you fly across Canada, and make a magical stop at the North Pole.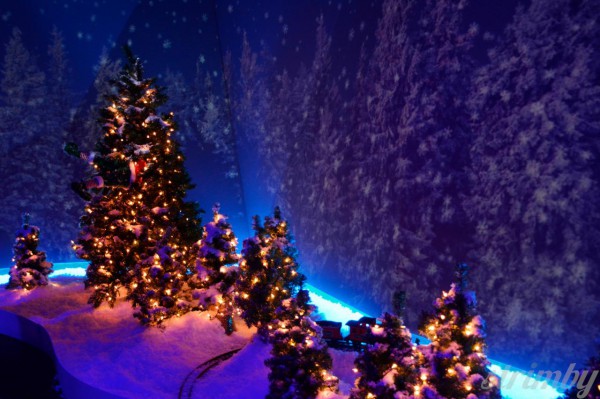 Cheerful holiday decor greets you when you arrive, and once you're ushered into the pre-show area you're transported into a wintery forest complete with snow falling from the ceiling. A photo area is set up for you to take a picture of your family before the ride.
Fly Over Canada is a flight simulation that features landscapes spanning across our spectacular country. Guests are strapped into their seats, as ride technology simulates the feeling of gliding smoothly over stunning scenery from the East to West coasts and up to the Arctic. The simulation includes the sensation of flying, cool water mists and scents that enhance the overall experience.
The Christmas edition challenges guests to spot the North Pole elves who are galavanting across the country instead of working away in Santa's workshop. Much to the delight of children, guests are treated to a special look into where Santa Claus calls home — a hidden village located at the North Pole.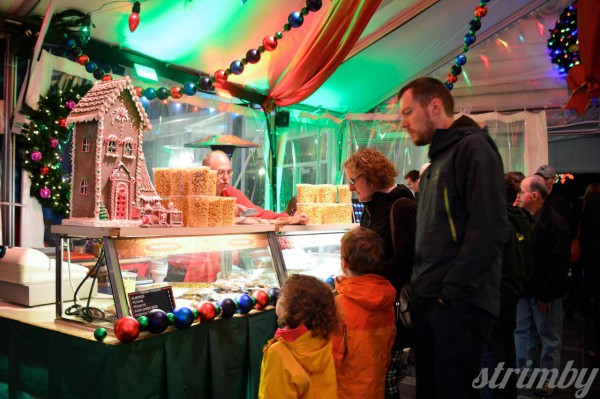 While the ride itself is not very long, you can't help but feel holiday spirit as you leave. All ages will enjoy the experience but children in particular will love the magical ride. Enjoy some treats and view your group photo before you leave.
The Christmas edition of Flyover Canada runs until January 4, 2015. Save by buying your tickets online at the Fly Over Canada website. Please note that children must be at least 40" (102 cm) tall to ride.
While you are down at Canada Place, wander over to Jack Poole Plaza and check out the massive Christmas tree. A decorated 50-foot, Rockefeller-style Christmas tree is on display until early January.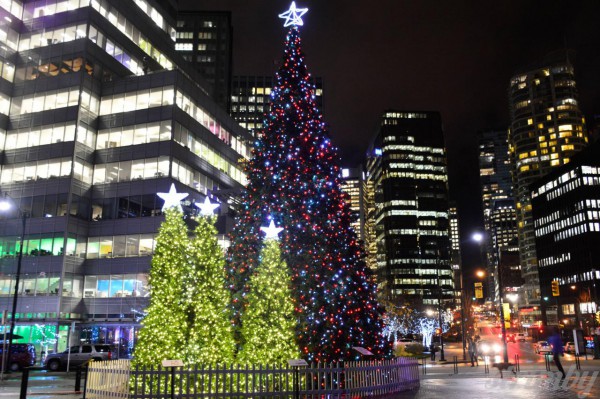 Indulge With Friends And Family This Holiday Season at Miradoro Restaurant 
Gourmet winter and New Year's Eve menus are perfect for festive celebrations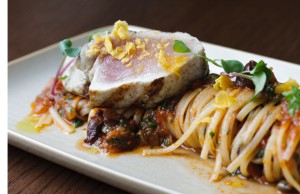 Enjoy the beautiful wintery surrounds of the South Okanagan this holiday season at Miradoro at Tinhorn Creek, British Columbia's premier winery restaurant. Eat, drink and be merry with Chef Jeff Van Geest's new winter menu or reserve a table for Miradoro's special New Year's Eve dinner celebration.
Cold weather calls for delicious comfort food and Miradoro's brand new winter menu is sure to tempt the taste buds for corporate Christmas parties or small family get-togethers. Miradoro's Executive Chef Jeff Van Geest has created a mouth-watering winter menu, which features dishes such as spaghetti with braised pork jowl in spicy tomato sauce; bison short rib with porcini risotto, scallop chicharrone, coffee roasted carrots, cherry ganache, vincotto; and grilled Cache Creek rib steak, olive oil confit potatoes, green Sicilian olives, oyster mushroom and harissa.
Start 2015 off with a bang with Miradoro's New Year's Eve five-course set menu,priced at $55 per person or $95 including Tinhorn Creek wine pairings. Celebrate the last night of the year with an oyster & canapé reception and Stoneboat bubbly before indulging in four gourmet courses accompanied by festive music by DJ Kevin Rossion starting at 8:30pm. Reservations can be made anytime between 5:00pm and 9:00pm.
During the busy holiday period, bookings are strongly recommended and Miradoro Restaurant will be open daily with the exception of December 25, 26 and January 1. Miradoro's annual closure for the winter months will be taking place from January 1 to February 28 reopening on March 1, 2015.
About Miradoro Restaurant
At Miradoro Restaurant the Mediterranean-influenced wine country cuisine showcases the region's finest ingredients alongside the award-winning wines of Tinhorn Creek Vineyards. Perched on the picturesque winery estate on the famed Golden Mile, the destination restaurant offers stunning views of the South Okanagan Valley. Its unique design seamlessly integrates a modern look with the natural landscape and the more traditional design of Tinhorn Creek's winery and barrel cellar. The 4,000-square-foot space features 65 seats indoors and 65 seats outdoors on a wraparound deck, ample use of natural woods and cork creates a room that is simple, elegant — and lets the food, wine and view be the stars of the show
Miradoro Restaurant is open for lunch daily from 11:30am – 3:00pm, for tapas from 3:00pm – 5:30pm and for dinner from 5:30pm – 9:00pm. For more information, please call 250-498-3742 or visit www.miradoro.ca.
Celebrate with Two Rooms of Speakeasy Drinks, Dining and Music

Frankie's Italian Kitchen & Bar is pleased to announce a very special New Year's Eve celebration with Vancouver Jazz impresario Cory Weeds. The night will be a throwback to the days of Chicago speakeasies and supper clubs with live jazz and blues and delicious food in an inviting atmosphere.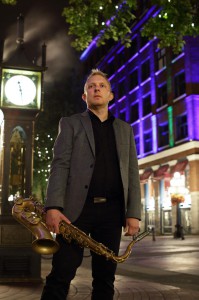 Chef Karl Gregg and his team will be preparing four and seven-course menus of classic dishes to celebrate the arrival of a new year, while Cory Weeds will be playing both as a jazz combo on the restaurant side to accompany dinner and with the Paul Pigat & Daily Special playing the blues in the bar.
Two seatings will be offered for dinner: 5:30PM and 8:00PM. The second seating will include the midnight celebration and prosecco toast. The four-course menu will cost $45 per person and the six-course menu is $75 per person (tax, gratuity and drinks not included). The menus include traditional supper club dishes like Veal Picatta and Lamb Chops a la Menta, alongside classic Chicago-style Hors D'Oeuvres.
Party only tickets are also available for those who want to drop into Frankie's Bar for cocktails and some speakeasy blues music from Paul Pigat & Daily Special. These tickets are just $20 and are available for purchase and pickup at Frankie's Kitchen.
Call 604-688-6368 to reserve soon to celebrate the New Year with great live jazz and blues with Cory Weeds. Frankie's Italian Kitchen & Bar is located at 765 Beatty St. and online at www.frankiesitaliankitchen.ca.
Revellers Can Ring in the New Year in Style at L'Abattoir
What: Fans of Gastown's French-inspired dining destination, L'Abattoir, can now ring in the New Year while enjoying simple flavours in a refined setting. On December 31, 2014 L'Abattoir is offering up two ways for guests to experience its elegant menu, all while celebrating 2015.
When: December 31, 2014
Private dining space reservations are available between 7:00-10:00pm
Main dining space reservations are available between 5:30-10:30pm (last seating at 10:15pm)
Where: L'Abattoir, 217 Carrall Street, Vancouver, BC
Why: Party-goers can hobnob with other guests in the restaurant's main dining area, where L'Abattoir will be serving up its full a la carte dinner service to the bustling crowds. Guests can sate their New Year's Eve appetites sampling baked Pacific oysters with whipped garlic butter and Burgundy truffle; juicy pork shoulder cooked in milk with boudin noir; or keep it light and sample the Pacific ling cod fillet with a crispy sesame crust.
Behind the bar, Shaun Layton will keep the party going with a combination of classic and specially designed cocktails. Guests can sip on old favourites such as a tart New York Sour, or house originals such as the refreshing Gastown Swizzle. Sommelier Robert Herman will happily assist guests with selecting special bottles of Champagne and wine pairings for their meal.
For a more intimate experience, revellers can book a table for the evening in Vancouver's newest premier private dining space. Enjoy an elegant dinner in L'Abattoir'sfive-course dinner menu, specially designed by Chef Lee Cooper. Highlights include foie gras parfaits with brioche and cherry; roast ribeye with broccoli, peppercorns and marrow butter; and chocolate cremeaux with passion fruit and yogurt sorbet to sate that sweet tooth.
How: To reserve a table in the dining room or to book pre-sold tickets for the private dining room five course menu, please call 604.568.1701 or email events@nulllabattoir.ca.
Tables in the private dining space can accommodate groups from 2-6 people. The $150-per-person price includes the five-course-course dinner and beverage parings and is inclusive of tax. Tickets must be pre-sold in advance, and there will be an automatic gratuity of 18 per cent added on the final bill. The menu is set, with no substitutions or special requests available and is not suitable for vegetarians. With only 50 seats available, these pre-sold dinner tickets will surely sell out quickly!
View their incredible menu here.
About L'Abattoir
L'Abattoir is located in the heart of historic Gastown. Built in the 19th century, it is the site of Vancouver's first jail and originally buttressed the city's main meat packing district. This history is reflected in the architecture, and the name L'Abattoir pays homage to the neighbourhood's colourful past. Open seven days a week for dinner and now five days a week for lunch and weekend brunch, L'Abattoir specializes in French-inspired West Coast fare in a refined and comfortable setting.
Seasonal menus, expertly catered parties and craft cocktails are ideal for gourmet festive celebrations

Hawksworth Restaurant is embracing the festive spirit this December with seasonal tasting menus, winter cocktails and a warm holiday atmosphere for work parties, family get-togethers and indulgent dinners.
Winter inspired holiday menus have been crafted with a focus on seasonal ingredients and celebratory indulgence to be enjoyed with family and friends. Highlights from the specially crafted four-course Christmas menu include: an elegant yellow fin tartar and kaffir coconut sorbet with white soy and nasturtium; butter poached lobster, potato gnocchi, wild mushroom, and lobster emulsion; Alberta ribeye, smoked brassica, brown butter potato, leek, bordelaise and bacon-wrapped pheasant terrine, caramelized parsnip, brussel sprout, Asian pear and black truffle. This menu will be available from December 23 to 30 for $100 per person.
Eat, drink and be merry with friends and co-workers at Hawksworth's Cocktail Bar and enjoy playful rum cocktails with tropical punches for toasty "Christmas-like" flavours this yuletide season. Sip a specially crafted Night Moves cocktail, which offers a kick of classic holiday spices such as cinnamon, nutmeg, and vanilla with a hint of browned butter whilst tucking into flavoursome bar food plates.
Ring in 2015 with Hawksworth Restaurant's New Year's Eve six-course menu for $150 per person. Start with an amuse bouche of smoked sturgeon, northern divine caviar, egg and dill -followed by six beautifully selected courses. For those celebratory toasts, choose from an extensive list of over 40 bottles of champagne and sparking wine, including a number of unique vintage selections. Hawksworth Restaurant is also available for lunch and dinner holiday party bookings in its elegant York Room or Bel Private Dining Room. For special occasions at home, small or large, the Hawksworth catering team is able to take care of all aspects; from canapés to the clean-up this festive season.
Hawksworth Restaurant will be open nightly for dinner as well as slightly modified hours for breakfast, brunch and lunch during the entire holiday period. For the full holiday hours or for reservations, which are highly recommended, please call 604-673-7000 or visit www.hawksworthrestaurant.com.
Website: www.hawksworthrestaurant.com
Facebook: /HawksworthRestaurant
Twitter: @HawksworthRest
Instagram: @HawksworthRest
About Hawksworth Restaurant:
The personal dream of one of Canada's foremost masters of cuisine, Hawksworth Restaurant, located at the legendary Rosewood Hotel Georgia, in the heart of downtown Vancouver fuses together a illustrious past with a radiant future. Winners of 2012 and 2013 Vancouver Magazine Restaurant Awards Restaurant of the Year and Chef of the Year, as well as one of enRoute magazine's top three Best New Restaurants, and Maclean's magazine Restaurant of the Year, Hawksworth embraces contemporary Canadian cuisine, with a goal of setting forth a culinary legacy rooted in regional produce while celebrating the cultural diversity of Vancouver.

Delicious four-course dinner and live music to ring in the New Year
at Dockside

Located on the waterfront of False Creek in the Granville Island Hotel, Dockside's waterfront setting is a perfect venue for special occasions. This New Year's Eve will be another special evening of celebration with live music in two rooms from Brickhouse and Wes Mackey and a sumptuous four-course menu created specially for the night.
To be part of this special evening, guests can choose between from two dinner seatings, or can purchase tickets to "Join the Party" after 9:00PM. Dinner reservations are available for an early seating from 5:30-7:00PM and from 7:00-8:30PM for the evening seating.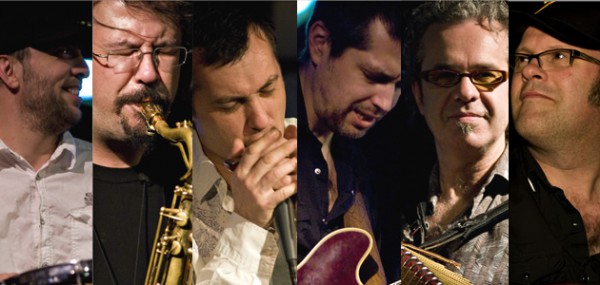 Wes Mackey will warm up the lounge with his mixture of blues and jazz from 5:30-9:00PM when Brickhouse take over music duties, rocking the restaurant with their award-winning funky R&B from 9:30PM until 1:00AM. And of course, the New Year will be rung in with bubbles and party favours at midnight!

Tickets for the four course dinner and party are $139.95 per person (tax and gratuity not include) and may be reserved by calling Dockside at 604-685-7070. "Join the Party" tickets are $34.95 each and can be purchased online at www.docksidevancouver.com. Guests who wish to "take the elevator home" at the end of the night are also able to access special rates at the Granville Island Hotel.
For full event and menu details, visit www.docksidevancouver.com
New Year's Eve Gala Menus, Absolut Elyx Masquerade Bash On Tap For New Year's Eve Along With Special New Year's Day Brunch
Boulevard Kitchen & Oyster Bar is inviting merrymakers and revelers to count down the clock on New Year's Eve by taking advantage of two celebratory menus designed by Executive Chef Alex Chen and a masquerade bash in the iconic Gerard Lounge, as well as a special brunch menu available on New Year's Day.
New Year's Eve Gala Dinner
The Boulevard dining room will kick off the countdown to 2015 by hosting a pair of exclusive multi-course seatings that include party favours, eclectic live music by vocalist Jennifer Scott, guitarist Rene Worst and Steve Kaldestad on saxophone and a balloon drop at the stroke of midnight. The first seating begins at 5 p.m. and features three courses for $99 per person while the second seating, beginning at 8 p.m., offers four courses for $179.
Menu highlights include such dishes as winter squash risotto (braised celery, pumpkin seeds, shaved perigord black truffle, parmesan), caramelized sea scallops (crispy pork belly, celeriac, endive, brown butter Coronation grape reduction), roasted sablefish (gai lan flan, beech mushrooms, shallot, coconut rice, lemongrass vinaigrette) and grilled beef ribeye (balsamic onion, wild mushroom, Béarnaise, red wine sauce). Each menu offers optional additions such as oysters, caviar, whole chilled lobster, shaved black or white truffles and Japanese Wagyu beef.
Reservations to the New Year's Eve Gala Dinner may be made by calling (604) 642-2900, or online at boulevardvancouver.com/reservations.
New Year's Eve Masquerade Bash at Gerard Lounge
In the adjacent Gerard Lounge, Boulevard is flipping the calendar page in fine style by hosting a masquerade bash sponsored by Absolut Elyx from 9 p.m. to 3 a.m. A limited number of tickets are available for $50 per person and include midnight hors d'oeuvres by Chef Chen, a "Midnight Elyxer" cocktail handcrafted by Boulevard Bar Manager Justin Taylor, party favours, a balloon drop and entertainment provided by DJ Myles Bigelow. Prizes for best mask and best couple ensemble will be awarded.
Tickets for the Absolut Elyx New Year's Eve Masquerade Bash are available via Eventbrite: bit.ly/1BBCdL4.
New Year's Day Brunch
Boulevard will celebrate the first day of 2015 by offering its weekend brunch menu for a special weekday service from 11 a.m. to 3 p.m on Thurs., Jan. 1. Usually available on Saturdays and Sundays only, Chef Chen's menu offers inspired twists on traditional favourites, as well as seasonal highlights.
Reservations for New Year's Day Brunch may be made by calling (604) 642-2900, or online at boulevardvancouver.com/reservations.
About Boulevard Kitchen & Oyster Bar
Located in the iconic Sutton Place Hotel in the heart of downtown Vancouver, Boulevard Kitchen & Oyster Bar provides a unique showcase for the culinary vision of Executive Chef Alex Chen. With an innovative approach that blends a respect for the past with a celebration of the present, Chen's seafood-focused menu is grounded in classical technique and training, while artfully infusing casual West Coast flair and creative hints of his international influences. Paired with exceptional service, a wide-ranging selection of wine and cocktails and true European ambiance in a traditional-yet-modern setting, Boulevard offers breakfast (6:30 to 11 a.m.), lunch (11 a.m. to 2 p.m.), dinner (5 to 11 p.m.) and late night service until 1 a.m. seven days a week, as well as weekend brunch from 11 a.m. to 3 p.m.
845 Burrard Street, Vancouver, B.C. V6Z 2K6 | (604) 642-2900
www.boulevardvancouver.ca | Twitter: @blvdyvr | Facebook: /blvdyvr
Photos KK Law
Festival of Lights at VanDusen Botanical Gardens – Tracy Tsui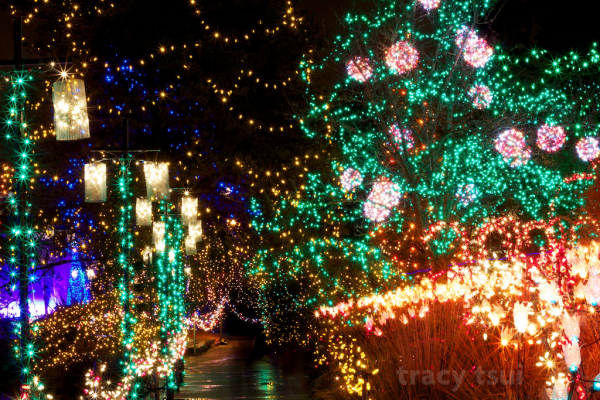 There is nothing more romantic and stunning than a million "stars" shining through raindrops that trickle off your umbrella. Yes, Vancouvers rain season is back but that shouldn't stop you from  embracing the beauty of the Festival of Lights at VanDusen Botanical Gardens. It's been 30 years and they're still going strong!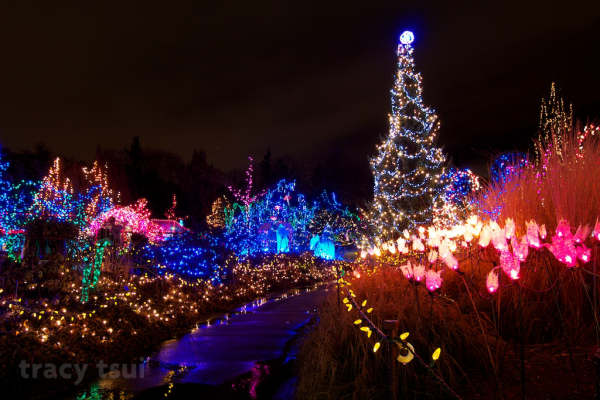 Take a stroll through the guided paths of lights as you sip on your hot chocolate and awe at the children who frolic in the lights. Let yourself be whisked away to a fantasy land full of holiday spirit.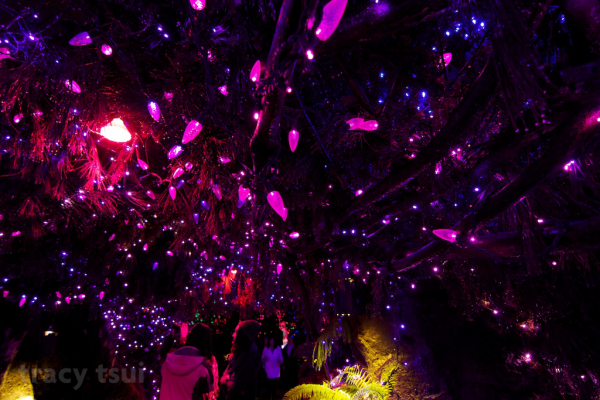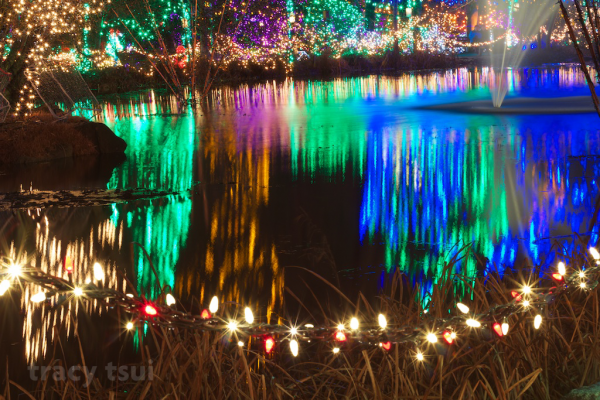 Make your way through a small "cave" of lights strewn throughout and watch the light show that occurs every 30 minutes, which has "Let it Go" as one of their songs.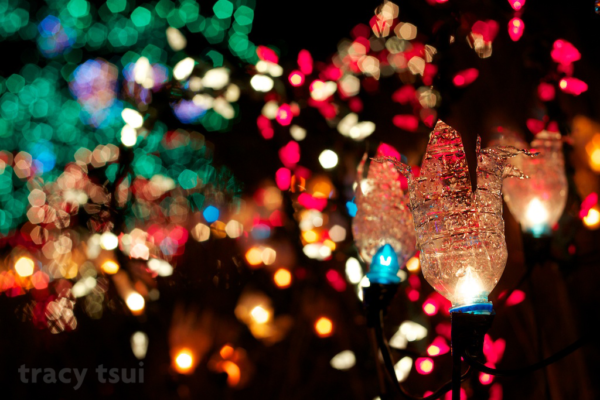 What is VanDusen Gardens without flowers? Winter isn't kind to our usual friends but that isn't stopping the team from making water bottle flowers. Creative and beautiful, this years Festival of Lights will not disappoint those young or old.
Buy tickets or for more information click here!
Ring in the New Year at OPUS Hotel's award-winning restaurant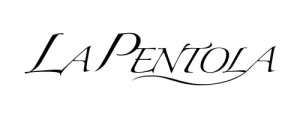 The holidays are in full swing at Yaletown's La Pentola. Seasonal menus, spirited cocktails and a warm inviting atmosphere make for a fun and festive holiday dining experience: ramping up to an unforgettable New Year's Eve celebration. La Pentola is open for lunch and dinner on Christmas Eve, Christmas Day and Boxing Day (8am to late).
"The holidays are a time for sharing and caring with family and friends, so what better way to celebrate than over an alla famiglia style meal," says Chef Lucais Syme. "This year, we will be featuring fresh off the boat Dungeness crab, roast ribeye, and local heritage turkey with all of the fixings."
This holiday season, the bar team at La Pentola is offering a variety of carefully crafted and eclectic cocktails. Head Bartender Martin Corriveau has been busy concocting house made syrups, ginger beer and tonic water, as well as liqueurs – apricot, cacao, limoncello, kummel and pimento to name a few – for some truly unique seasonal sippers.
Try the Applejack Sour with fresh cider and American applejack, a barrel-aged brandy made from apples. For a lighter drink featuring herbal flavours, sip on a Coppa d'Oro, named after the legendary motor race in the Dolomites and made of tequila, house-made limoncello and fresh basil. Celebrate the season Italian style with the Porta Nuova; La Pentola's take on the classic Manhattan, made using American rye whiskey and Italian ingredients such as marsala wine and bittersweet herbal liqueurs Fernet Branca and Amaro Montenegro. Cocktail aficionados will enjoy the Marciano, a heavyweight that will reward the adventurous with a unique blend of grappa, Cocchi vermouth and house apricot liqueur.
Ring in the New Year with a decadent dinner at La Pentola on December 31st. The early seating from 5pm to 7pm will feature five courses of Northern Italian cuisine ($60), or opt for a seven-course meal at the late sitting from 8pm to late ($95). Highlights include a glass of Champagne upon arrival, Kusshi oysters and caviar, lobster salad, hand-made pasta, and foie gras. For the main course, choose between AAA beef tenderloin or sable fish and finish with a celebratory dolce. Call 604-642-0557 or visit www.lapentola.ca for more information.
Take the elevator home to one of OPUS Hotel's stylish guest suites, with New Year's Eve sleep over rates from $299. To book you stay, call 604-642-6787 or visit www.vancouver.opushotel.com.
Chef Lucais Syme delivers rustic Northern Italian inspired cuisine at La Pentola inside OPUS Hotel. Simple, handmade pasta and traditional nose-to-tail meat and fish dishes served family style are the focus of this award-winning Vancouver restaurant. Call 
604-642-0557
 or visit 
www.lapentola.ca
 for more information.
POP THE CORK FOR 2015 AT CIBO TRATTORIA AND UVA WINE & COCKTAIL BAR
Gala Party With Live Band, Decadent Food Menus, Boutique Hotel Package Highlight New Year's Eve Celebrations at Chic Vancouver Hotspot
Cibo Trattoria and UVA Wine & Cocktail Bar are winding back the clock as the calendar flips to a new year this Dec. 31 by joining forces to host an indulgent, turn-of-the-century-themed New Year's Eve extravaganza.
At Cibo Trattoria, Executive Chef Faizal Kassam will welcome guests for two decadent dinner seatings that showcase his rustic Italian-inspired cuisine. The first seating, at 5 p.m., features three courses for $69 along with a limited number of à-la-carte options while the second, at 9 p.m., offers five courses for $99 and a glass of bubbly upon arrival as well as party favours to celebrate the stroke of midnight. Wine pairings courtesy of Cibo's noted General Manager and Sommelier Robert Stelmachuk are also available for both seatings.
Space at Cibo's two New Year's Eve seatings is limited. Guests are encouraged to secure their reservation early by calling (604) 602-9570 or by booking online at www.cibotrattoria.ca.
Next door starting at 9 p.m., UVA Wine & Cocktail Bar will host revelers for an unforgettable, belle époque-inspired countdown bash that will conjure up images of Fitzgerald, Hemingway and turn-of-the-century French gluttony. While Bar Manager Lauren Mote and her staff shake up vaudeville-themed cocktails and pass out party treats sponsored by Chartreuse, Carpano, Herradura, Jack Daniels and Woodford Reserve, partygoers will be transported to the small 1900s cabarets of Paris and New York with the trademark brassy jazz stylings of the Rod Murray Trio featuring trombonist and frontman Murray, drummer Joe Poole and keyboardist Chris Sigerson.
Tickets to New Year's Eve at UVA Wine & Cocktail Bar are $30 per person and may be purchased via Eventbrite.
'Stay & Play' New Year's Eve Package
Cibo Trattoria, UVA Wine & Cocktail Bar and the Moda Hotel are teaming up to present the ultimate New Year's Eve experience. Their 'Stay & Play' New Year's Eve package will include Cibo's first dinner seating at 5 p.m., UVA's indulgent New Year's Eve bash at 9 p.m., a stylish room at the boutique Moda Hotel located directly above Cibo and UVA, and a $30 voucher towards Cibo's à-la-carte New Year's Day brunch. Packages are priced at $349 for two people and may be booked via Eventbrite.
About UVA Wine & Cocktail Bar: Located within the Moda Hotel in the heart of downtown Vancouver, UVA Wine & Cocktail Bar is an elegant enclave for wine and spirit connoisseurs seeking a sanctuary that tempts both eye and palate. UVA By Day is an inviting spot to enjoy rich Italian espresso drinks, artisanal sandwiches, brodos and zeppole, while UVA by Night offers enticing cocktails, refined wines and an eclectic menu of import beers all paired with the city's finest charcuterie and artisanal cheeses. 900 Seymour Street, Vancouver, BC | 11:30 a.m. to 2 a.m. Mon – Sun | (604) 632-9560 | uvavancouver.ca
About Cibo Trattoria: Located in the chic Moda Hotel in the heart of downtown Vancouver's arts and cultural district, Cibo Trattoria is the ideal destination for an enjoyable dining experience and memorable evening out in the city. True to its trattoria roots, Cibo's cozy, 50-seat dining room is a perfect spot for any occasion or social gathering – a warm and inviting restaurant where patrons can sample the finest in rustic, locally-sourced casual Italian cuisine with an inventive twist in a relaxed-yet-vibrant setting. 900 Seymour Street, Vancouver, BC | Breakfast 7 a.m. to 11 a.m. Mon – Fri; Brunch 7 a.m. to 2 p.m. Sat – Sun; Lunch 11:30 a.m. to 2 p.m. Mon – Fri; Dinner from 5 p.m. Mon – Sun | (604) 602-9570 | cibotrattoria.ca
 Wine suggestions from Ron Wilson
New Year's Eve is just around the corner, you are having a party with family and friends, but what festive wine to buy?  Champagne, Cremant, Prosecco, other?  Fortunately there is a wide variety of sparkling wines from around the world that you can choose from.  Below are a couple that won't set you back too much, and are quite enjoyable.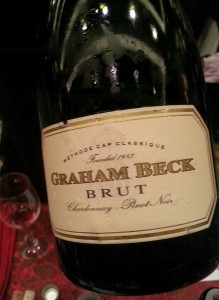 Graham Beck Non-Vintage Brut, South Africa (BC $22.99) – In South Africa, they call their sparkling wines, "Methode Cap Classique".  Graham Beck is a long-time quality producer of sparkling and still wines, and they have a commitment to protecting the biodiversity of our planet.  A blend of Chardonnay: 53%, and Pinot Noir: 47%. This wine was light honey and stone fruit on the nose. Lighter bodied, dry with small creamy bubbles.  Citrus with some toastiness. Mouth watering finish.  Good quality.
Luc Belaire Rare Rose, France (BC $34.99) – This is a blend of Grenache, Cinsault, and Syrah grapes. Very light salmon colour.  A very nice nose, with aromas of red cherries and sweet apple.  Medium body, slightly off dry, with higher acidity.  Sweet apple and red cherries with some bitterness on the finish.  Quite mouth filling.  Small, light, creamy bubble.  Delicious.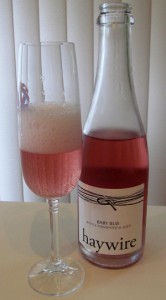 Haywire "Baby Bub" 375 ml bottle (also comes in a 750 ml bottle) – This is a sparkling rose wine, made from Pinot Noir and Chardonnay. that you can take on a picnic, and share with your significant other, while enjoying a nice meal and beautiful BC scenery.  It is a pale red cherry in colour and has a very nice creamy, light pink bubble when being poured.  It has medium intensity nose, with light lees, sour red cherries, and strawberry aromas. The lees aroma coming from the bottle fermentation and aging. It is dry, but quite fruity so gives it a feel of being slightly off-dry.  I like the combination of light acidic prickle on the tongue with the slightly creamy bubble.  It has bright fruit flavours of red fruits, red cherries and strawberries, followed by green apple.  It has a mouth-watering finish with sour cherries and green apples, and some minerality.  Medium plus length.  A best of BC bubble that shows creamy bubble, acidity and bright red fruit flavours.
Holiday Brunches, New Year's Resolutions and a new line of non-alcoholic Craft Sodas + Cocktails  

BRUNCH at Earls Kitchen + Bar for the holiday's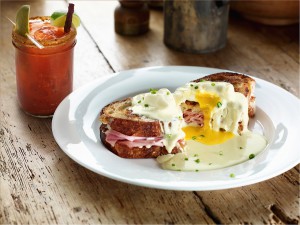 Earlier this year Earls Kitchen + Bar introduced a brunch menu and guests have been loving it! Offered  Saturday, Sunday and holiday Mondays, Earls will also be offering brunch on Boxing Day (Dec 26) and New Year's Day (Jan 1) this year. (Check website for individual location's hours) Whether it's a family gathering or the morning after a raucous New Year's Eve, Earls offers a full brunch menu as well as their regular menu. Selections include a sourdough grilled Croque Madam with Virginia ham, Swiss cheese and roasted Serrano cream; traditional Eggs Benedict; fruit and berry topped French Toast and a Breakfast Hash that combines avocado, Chorizo sausage and field mushrooms with crispy fried potatoes topped with poached eggs. Earls signature Caesar; fresh squeezed juices, on their own or topped with sparkling wine, are perfect accompaniments, or choose from the full craft beer list.
WARM GINGERBREAD CAKE  
It's a tradition at Earls but it's only on the menu for a limited time, now until January. Baked daily in each kitchen, these big dense gingerbread cakes actually have to be turned in the oven, much like a New York style  baked cheesecake, to cook them evenly through. Earls serves it warm with brown sugar butter roasted granny smith apples, Mario's vanilla gelato and a warm caramel toffee sauce. If you go to their Facebook page they've posted a little video and recipe for the toffee sauce.  Earls Facebook
NEW YEAR'S EVE at Earls
Ring in the New Year at Earls with an early dinner before your party or a late dinner with friends, kitchens are open late! – Some locations are offering live music, set menus and party favours. Either way, it's a dress up or dress down affair, always fun, always stylish and always comfortable at Earls.   Check what your local Earls is doing at www.earls.ca
Earls NON-ALCOHOLIC CRAFT SODAS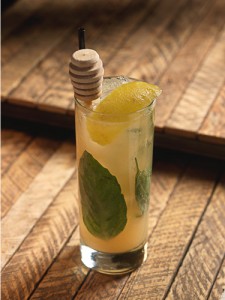 Earls new non-alcoholic Craft Sodas are made with simple, pure ingredients. A fresh way to start the new year with unprocessed, natural ingredients and a great option from sweet soda pop or alcohol for the designated driver in your party this holiday season.
This year Earls offers a selection of alcohol free cocktails. Artisanal, naturally flavored syrups made with  flowers, herbs, fruits, berries and fruit bitters. Starting with five new craft sodas – Elderberry Syrup adds a floral note to soda water while Ginger Syrup adds a bit of spice (Recipes available). Lemon Grass Syrup is mixed with fresh squeezed lemon juice, orange blossom bitters (non-alcoholic) & soda water for a fresh, bright citrus and rich orange taste; Passion Fruit offers a tropical note to sparkling water and  Raspberry Cordial with Lime Leaf Bitters is sweet, tangy & aromatic. Two creative non-alcoholic cocktails round out the selection (at Flagship locations) with a Passion Fruit Limeade and the "Bee Have" made with fresh squeezed lemon juice, house made honey syrup and a whimsical honey dipper stir stick.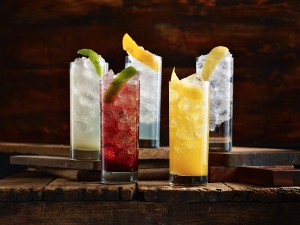 RESOLUTION MENU
We know the New Year is a time for resolutions and eating right is usually part of that. For those dining out on business or getting together with friends, Earls makes it easy to stick to your resolutions with a selection of main plate salads, vegetarian dishes and options for modifying your dish to suit your needs. When you cook fresh and from scratch, as Earls does every dish, it's easy to make choices (and changes) that suit your lifestyle. A Chicken Avocado Salad is made with baby iceberg, tomatoes, dry cured bacon, lemon grapeseed vinaigrette, croutons – a truffle aioli can be offered on the side; Albacore Tuna is coriander crusted and served with black jasmine rice, vegetable caponata and a artichoke basil puree and the Thai Vegetable Bowl offers a choice of vegetable only, tofu, prawn or chicken with quinoa, crispy onions, peanuts, coconut and lemongrass broth.
A NON-TRADITIONAL APPROACH to chain restaurant dining
With 64 restaurants in the locally owned (Vancouver, BC) restaurant group, it's hard not to call them a chain, but with 57 different menus out of those 65 locations, use of local and regional ingredients and different design looks, Earls is definitely not your traditional chain restaurant. A new web site just launched highlights that, allowing guests to see the full menu in their local Earls. Guests can choose a flagship location for the newest dishes or their local restaurant for favourites. For those in Vancouver the Test Kitchen offers new dishes being tested for the restaurant chain as well as dishes only the downtown location will have such as the sustainable and organic Spring Creek Ranch beef; a Korean Bibimbap Rice Bowl (crispy jasmine rice, zucchini, oyster mushrooms and carrots, pickled vegetables, sesame chili sauce, poached egg); Vietnamese Steak Sandwich and Korean Fried Chicken are just some of the dishes being prepared at the Test Kitchen by the Earls Chef Collective (Hamid Salimian, Dawn Doucette, David Wong, Ryan Stone and Jeff McInnis (New York based) .
Beverage Director Cameron Bogue also takes a non-traditional approach to the chain's beverage selection with each region, often each city, offering a completely different selection of craft beers. Many of the locations now offer only local craft beers on tap. Wine selections range from Ontario locations to Vancouver and US locations, while craft cocktails are made from scratch – exactly like any free standing bar would make them, at each location across the chain. Just like the food menu, there are no flavored products, pre-mixes or offsite prepared ingredients – even the slushy machine (they could never  remove that)  uses only fresh squeezed juices and ice to flavour.
About Earls Kitchen + Bar
Earls Kitchen + Bar is one of North America's most successful independent restaurant groups, currently with 64 restaurants – 59 of those in Canada and 5 in the United States  (Denver, Colorado; Bellevue, Washington; Miami, Florida, Boston, Mass). 2015 will see new restaurants open in Washington, D.C., and Chicago, Illinois. Earls Restaurants Ltd. and the Fuller Group is a family owned operation started by Montana native Leroy Earl "Bus" Fuller in 1982, with their first restaurant in Edmonton, Alberta. Head office is located in Vancouver, BC.  Bus and his sons own Earls Kitchen + Bar (Earls is not a franchise), operated by eldest son Stan Earl Fuller, as well as other restaurants throughout Canada and the U.S.
Earls Test Kitchen
905 Hornby Street , Vancouver
(604) 682-6700
Feature pic: Earls Chef Collective
The District Brasserie for New Year's Eve
Even if your New Year's kiss is still TBD, when it comes to the rest of the night, The District Brasserie has you covered.
Head to North Van on December 31st for an evening that has it all: masquerade, music and a little mystery.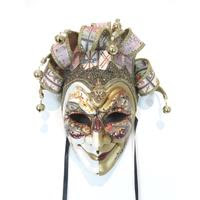 A rotating deck of DJs including local favourite DJ Ecos will provide non-stop beats and the culinary masters behind The District Brasserie will ply you with their signature droolworthy canapés and cocktails all night long.
North Shore natives – it's a party in your own backyard! Live across the bridge? Transit is free from 5PM to 5AM so mask up, hop on the SeaBus, and head to Lonsdale's hottest spot for an NYE you're sure to reminisce about for years to come – even if you don't really remember it.
Tickets are available online and at The District Brasserie, 13 Lonsdale Avenue, North Vancouver.