Holiday Brunches, New Year's Resolutions and a new line of non-alcoholic Craft Sodas + Cocktails  

BRUNCH at Earls Kitchen + Bar for the holiday's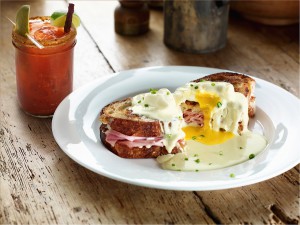 Earlier this year Earls Kitchen + Bar introduced a brunch menu and guests have been loving it! Offered  Saturday, Sunday and holiday Mondays, Earls will also be offering brunch on Boxing Day (Dec 26) and New Year's Day (Jan 1) this year. (Check website for individual location's hours) Whether it's a family gathering or the morning after a raucous New Year's Eve, Earls offers a full brunch menu as well as their regular menu. Selections include a sourdough grilled Croque Madam with Virginia ham, Swiss cheese and roasted Serrano cream; traditional Eggs Benedict; fruit and berry topped French Toast and a Breakfast Hash that combines avocado, Chorizo sausage and field mushrooms with crispy fried potatoes topped with poached eggs. Earls signature Caesar; fresh squeezed juices, on their own or topped with sparkling wine, are perfect accompaniments, or choose from the full craft beer list.
WARM GINGERBREAD CAKE  
It's a tradition at Earls but it's only on the menu for a limited time, now until January. Baked daily in each kitchen, these big dense gingerbread cakes actually have to be turned in the oven, much like a New York style  baked cheesecake, to cook them evenly through. Earls serves it warm with brown sugar butter roasted granny smith apples, Mario's vanilla gelato and a warm caramel toffee sauce. If you go to their Facebook page they've posted a little video and recipe for the toffee sauce.  Earls Facebook
NEW YEAR'S EVE at Earls
Ring in the New Year at Earls with an early dinner before your party or a late dinner with friends, kitchens are open late! – Some locations are offering live music, set menus and party favours. Either way, it's a dress up or dress down affair, always fun, always stylish and always comfortable at Earls.   Check what your local Earls is doing at www.earls.ca
Earls NON-ALCOHOLIC CRAFT SODAS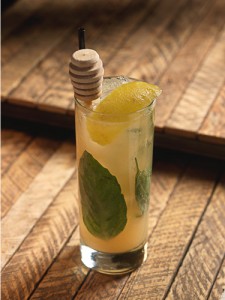 Earls new non-alcoholic Craft Sodas are made with simple, pure ingredients. A fresh way to start the new year with unprocessed, natural ingredients and a great option from sweet soda pop or alcohol for the designated driver in your party this holiday season.
This year Earls offers a selection of alcohol free cocktails. Artisanal, naturally flavored syrups made with  flowers, herbs, fruits, berries and fruit bitters. Starting with five new craft sodas – Elderberry Syrup adds a floral note to soda water while Ginger Syrup adds a bit of spice (Recipes available). Lemon Grass Syrup is mixed with fresh squeezed lemon juice, orange blossom bitters (non-alcoholic) & soda water for a fresh, bright citrus and rich orange taste; Passion Fruit offers a tropical note to sparkling water and  Raspberry Cordial with Lime Leaf Bitters is sweet, tangy & aromatic. Two creative non-alcoholic cocktails round out the selection (at Flagship locations) with a Passion Fruit Limeade and the "Bee Have" made with fresh squeezed lemon juice, house made honey syrup and a whimsical honey dipper stir stick.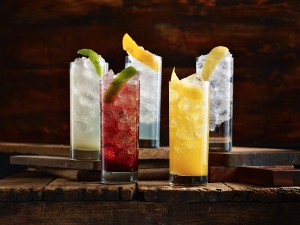 RESOLUTION MENU
We know the New Year is a time for resolutions and eating right is usually part of that. For those dining out on business or getting together with friends, Earls makes it easy to stick to your resolutions with a selection of main plate salads, vegetarian dishes and options for modifying your dish to suit your needs. When you cook fresh and from scratch, as Earls does every dish, it's easy to make choices (and changes) that suit your lifestyle. A Chicken Avocado Salad is made with baby iceberg, tomatoes, dry cured bacon, lemon grapeseed vinaigrette, croutons – a truffle aioli can be offered on the side; Albacore Tuna is coriander crusted and served with black jasmine rice, vegetable caponata and a artichoke basil puree and the Thai Vegetable Bowl offers a choice of vegetable only, tofu, prawn or chicken with quinoa, crispy onions, peanuts, coconut and lemongrass broth.
A NON-TRADITIONAL APPROACH to chain restaurant dining
With 64 restaurants in the locally owned (Vancouver, BC) restaurant group, it's hard not to call them a chain, but with 57 different menus out of those 65 locations, use of local and regional ingredients and different design looks, Earls is definitely not your traditional chain restaurant. A new web site just launched highlights that, allowing guests to see the full menu in their local Earls. Guests can choose a flagship location for the newest dishes or their local restaurant for favourites. For those in Vancouver the Test Kitchen offers new dishes being tested for the restaurant chain as well as dishes only the downtown location will have such as the sustainable and organic Spring Creek Ranch beef; a Korean Bibimbap Rice Bowl (crispy jasmine rice, zucchini, oyster mushrooms and carrots, pickled vegetables, sesame chili sauce, poached egg); Vietnamese Steak Sandwich and Korean Fried Chicken are just some of the dishes being prepared at the Test Kitchen by the Earls Chef Collective (Hamid Salimian, Dawn Doucette, David Wong, Ryan Stone and Jeff McInnis (New York based) .
Beverage Director Cameron Bogue also takes a non-traditional approach to the chain's beverage selection with each region, often each city, offering a completely different selection of craft beers. Many of the locations now offer only local craft beers on tap. Wine selections range from Ontario locations to Vancouver and US locations, while craft cocktails are made from scratch – exactly like any free standing bar would make them, at each location across the chain. Just like the food menu, there are no flavored products, pre-mixes or offsite prepared ingredients – even the slushy machine (they could never  remove that)  uses only fresh squeezed juices and ice to flavour.
About Earls Kitchen + Bar
Earls Kitchen + Bar is one of North America's most successful independent restaurant groups, currently with 64 restaurants – 59 of those in Canada and 5 in the United States  (Denver, Colorado; Bellevue, Washington; Miami, Florida, Boston, Mass). 2015 will see new restaurants open in Washington, D.C., and Chicago, Illinois. Earls Restaurants Ltd. and the Fuller Group is a family owned operation started by Montana native Leroy Earl "Bus" Fuller in 1982, with their first restaurant in Edmonton, Alberta. Head office is located in Vancouver, BC.  Bus and his sons own Earls Kitchen + Bar (Earls is not a franchise), operated by eldest son Stan Earl Fuller, as well as other restaurants throughout Canada and the U.S.
Earls Test Kitchen
905 Hornby Street , Vancouver
(604) 682-6700
Feature pic: Earls Chef Collective