EARLS BIBIMBAP Recipe

PART A
INGREDIENTS
1 T Vegetable Oil
1.5 oz Zucchini (1/4" half-moons)
1.5 oz Oyster Mushroom (1" stem removed, ripped into 1.5" wide x 2.5" long pieces)
1.5 oz Carrots (1/8" half-moons x 1.5-1.75" long)
1.5 oz White Onion (1/4" axis cut)
1 t Minced Garlic
½ t Fine Salt
PART B
1 fl oz Soy Ginger Vinaigrette
PART C
8 oz Jasmine Rice
1 T Soy Ginger Vinaigrette
3  oz Crispy Jasmine Rice
PART D
1 Soft Poached Egg
1 oz  (roughly 9 pieces) pickled Cucumber (1/8" coins)
0.5 oz (roughly 12 pieces) Pickled Red Pearl Onions
0.5 oz (roughly 12 pieces) Pickled Fresno Chilies
1 fl oz Green Onions
1 t Sesame Seeds
PART E
1 fl oz Bibimbap Sauce (see recipe below)
EARLS BIBIMBAP SAUCE
5.5 oz Gochujang
1.6 Soy Sauce
1.6 Rice Wine Vinegar
1.1 Minced Garlic
0.7 White Sugar
¼ oz Black Pepper
¼ oz Sesame Seeds
0.8 oz Water
1.4 oz Sesame Seed Oil
Combine all ingredients and whisk until homogenous.
Can be made up to one week ahead, sealed and refrigerated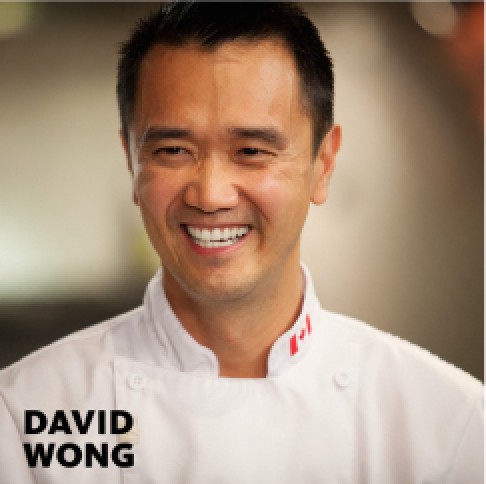 Chef David Wong; Home town Vancouver, originally from Victoria
Chef David Wong works full time in the Earls Test Kitchen creating dishes, developing and testing recipes. He is an award winning chef from Vancouver, most recently as Executive Chef of the Fairmont Pacific Rim and their award winning restaurant ORU. Dave has too many awards and medals to even list but we would say that  his Gold medal win as part of Culinary Team Canada in Basil, Switzerland and Gold medal Canadian qualification for the Bocuse d'Or held in Lyon, France are two of the most prestigious culinary awards in the world and highlights of his culinary career. When not cooking, creating and traveling with Earls, Dave keeps busy with his young family, 8 year old daughter and 4 year old twins.