Richard Wolak of Vancouver Foodster presents "Food Talks Vol. 12 "
This is the twelfth event in this Food Talks series! This edition of Food Talks features 3 chefs, 1 farmer, a cookbook author and a food distributor/retailer who will speak about their background and role as leaders in the food industry and community. The theme: Perfectionism in our Food Community
Richard says "I created the Food Talks to educate people in our community about the food that they consume, it is about awareness as much as it is about lifestyle"; Richard also said " the Food Talk is also a social gathering which is more than hearing great people talk about their passion, it is also a chance for the community to meet and mingle and ask questions from our leading panel of experts".
Come join us to meet and mingle with other foodies, and to hear some enlightening speakers from the food community.
5 Speakers: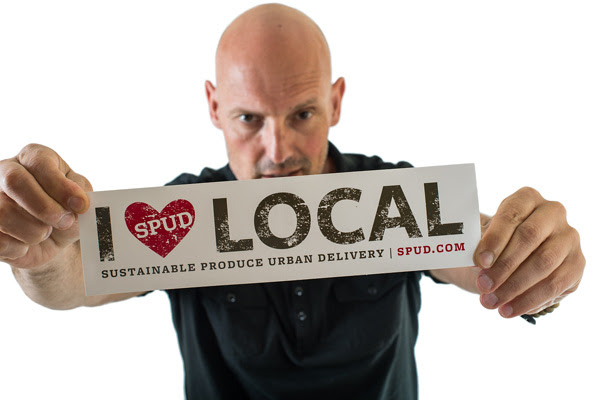 Peter Van Stolk
CEO – Spud
Dominique and Cindy Duby
Chefs and Co-Owners Wild Sweets
Takayuki Omi
Chef at The Raw Bar at the Fairmont Pacific Rim
Barbara-jo McIntosh
Author and Owner of Books to Cooks
Loren Taves
Owner, Taves Family Farms and Applebarn Pumpkin Farm
The Evening:
Enjoy a cup of coffee or tea and some light eats followed by a wonderful line-up of speakers who will talk about our theme: Perfectionism and their passion related to the food community.  There will be a Q & A where you will have a chance to ask questions and engage with the speakers along with a chance to mingle and network with the speakers and guests afterwards (*Wine and other beverages along with other food will be available for purchase).
Location: 
Momento Coffee House
577 Great Northern Way
Tickets:
Tickets: $20 per person
Note: Eventbrite fee and GST is extra on all tickets purchased online.
Purchase tickets here
https://www.eventbrite.ca/e/food-talks-volume-12-tickets-16267762315
Full details of the event including the Speakers bio's is here
http://foodtalks.ca/food-talks-vol-12-on-april-27/
About Food Talks
Founded in June, 2012 by Richard Wolak.
An educational series of social gatherings that brings together 5 speakers all of different backgrounds and roles from within the food community in and around Vancouver. Each talk will be focused on stories and issues from within the food community followed by a Q & A, eating and mingling.
Reference:
http://foodtalks.ca/
Twitter: @foodtalksca @vanfoodster
About Vancouver Foodster
Founded in 2009 by Richard Wolak, Vancouver Foodster is Vancouver's premier online "Essential Food & Drink Intelligence" guide. The site offers expert advice on the hottest restaurants, parties, and openings this city has to offer, as well as the most interesting dining trends and newest cuisines and food around the region. Vancouver Foodster also runs a series of food and drink challenges with restaurants and chefs throughout the year!
Reference:
Richard Wolak, Richard@vancouverfoodster.com
Vancouver Foodster http://vancouverfoodster.com/
Mobile: 604-218-2153 (text or call)
Twitter: @VanFoodster