On June 14th I was invited to join the Riley Park tasting plates tour hosted by Richard  Wolak.  This is his fifth year of the function where dynamic food and people in the restaurant industry come and celebrate their goods.  We were given a map and shown to follow along between Main and 21st Ave to Main and 27th Ave.  This area is bustling with new businesses and activity  making it a popular place to tour.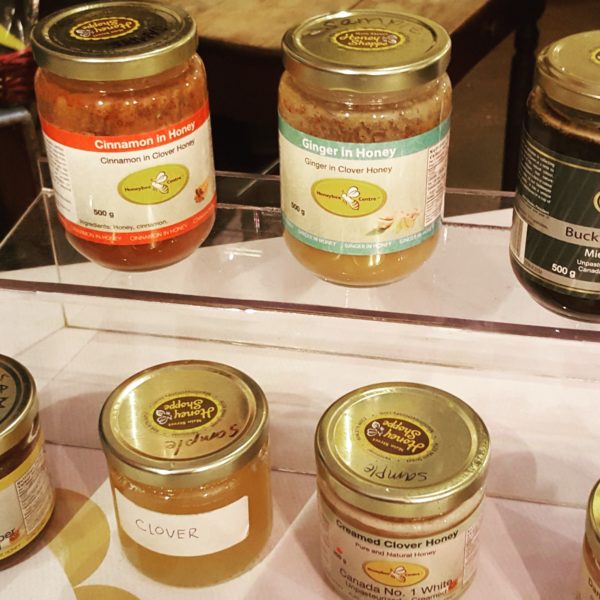 My first stop and where I picked up my passport was The Main Street Honey Shoppe located at 4125 Main St.  It is a humble and quaint store with a vast array of honeys.  Among the ones I tried, some of the stand outs  were, African–which tasted like prunes and was very fruity, to buckwheat honey which tasted like a dark soy that had depth and sweetness.  They are a local producer and have been at their current business for four years.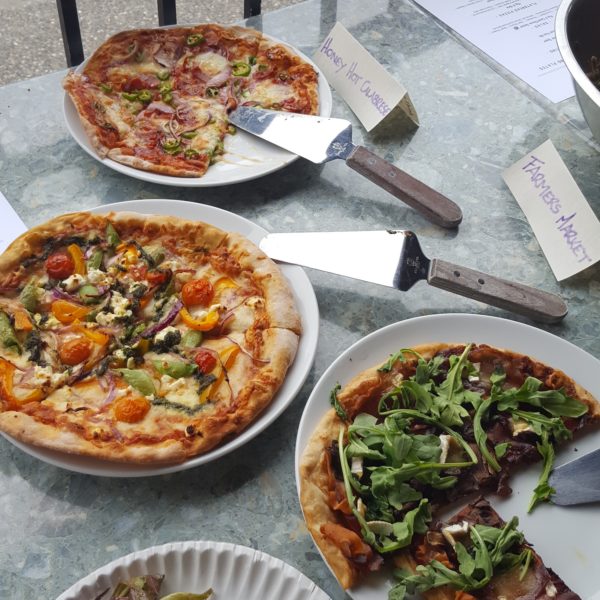 The second stop was at Rocky Mountain Flatbread Co. at 4186 Main Street.  The tasting plates included a fig and goat cheese salad with Black Mission Fig dressing and Flatbread pizzas; fig and brie as well as honey hot calabrese.  The salad had a nice balance of acidity with sweetness and the pizzas were on a lovely thin crust allowing the ingredients to shine.  Make sure you can handle hot though if you're getting the spicier pizza, as it has fresh Serrano peppers.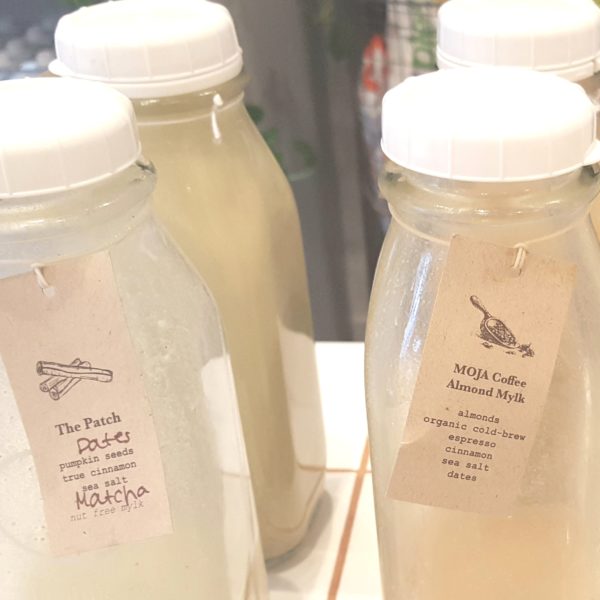 Next up, The Juicery Co., at 4236 Main street.  When I walked into this establishment there was stainless steel and bright lighting which gave it almost a purity.  Which makes sense seeing that it filled with fresh earthy produce.  I tried their berry Acai, banana, and oatmeal smoothie and housemade almond milk with coffee.  The fruit juice was refreshing and familiar with the oats in it; great for breakfast.  The almond milk was creamy and divine.  The addition of coffee makes it a good pick me up but you can choose non-caffeinated options as well.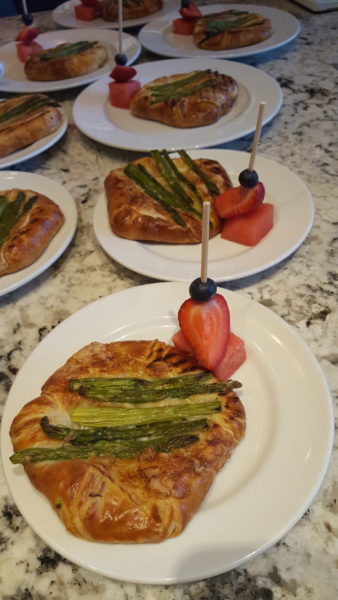 Off to Caffe Artigiano  at 4010 Main Street.  This is a chain restaurant which has reliable quality at all their locations.  I tried the Asparagus and Brie danish which was light, layered, and buttery.  I washed this treat down with a drink they call, "The Shakerato" which is basically espresso mixed with condensed milk over ice.  Also very tasty and not too sweet.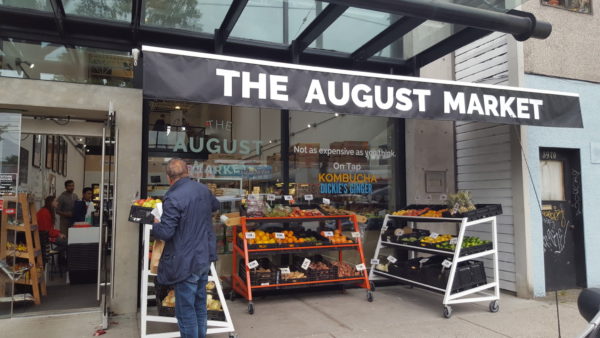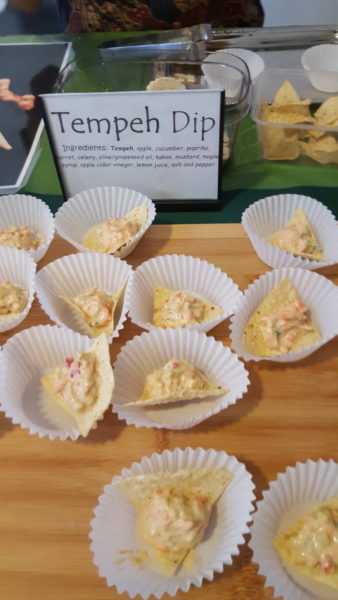 August Market, located at 3958, which carries specialty foods like truffle humuus and Lavash bread, hosted a few vendors within the store for the event.  Blue Heron Cheese offered a cheese plate including forest cheese with smoke and truffle.  It was smooth and smoky.  Biota offered up a pickled beet salad with blue cheese and fresh basil.  Alami Tempeh created a slaw out of tempeh, apple, veggies, and tahini sauce.  Standard Kombucha served blackberry & charcoal and lemon ginger kombuchas.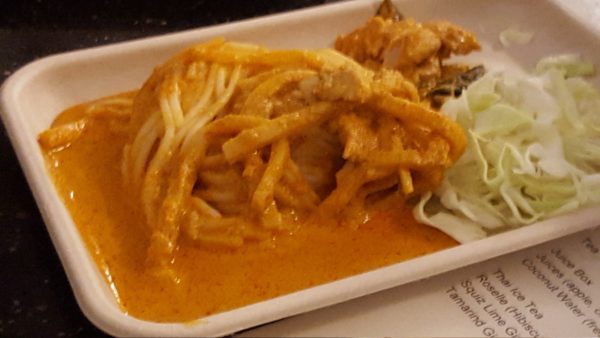 Last stop on our whirlwind tour was to Bob Likes Thai Food at 3755 Main Street.  It is a cozy restaurant and upon opening its doors the beautiful scent of lemongrass, coconut, and other Thai delectables draw you in to its fragrance.  They served Mieng-Pla-Tu which is a salad with carrots and peanuts.  Also a red curry Thai noodle dish that was wonderfully spicy and fresh.  I would definitely return here.