Have you ever suddenly noticed a local eatery that you have driven by hundreds of times without ever noticing? We all get stuck in our ruts, whether it is in our commuting patterns, or shopping habits and it is fair to say we often miss places we only discover when walking down the street. That is why we are big fans of the work done by Richard Wolak aka Vancouver Foodster and his popular neighbourhood 'Tasting Plates' events. Sam Hauck (The Wine Teacher) and I co-author the following article.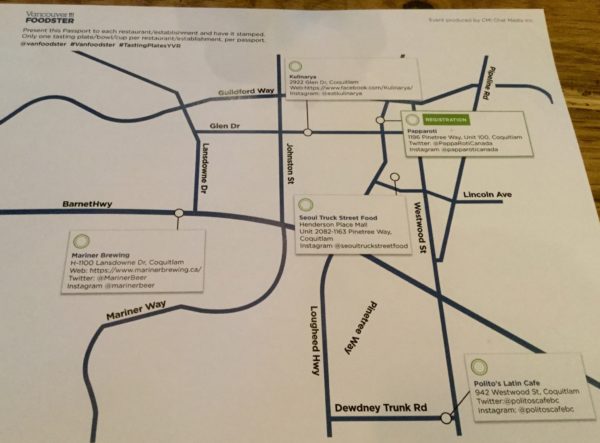 My colleague, Sam, invited me to join him on this tasting plate adventure, which focused on the area around Coquitlam Centre Mall. Never having done an event like this, I was interested to see what it included. I was pleasantly surprised at how organized the event coordinator was and how check in to the event went so smoothly. We arrived at our first stop and after a short wait, we walked in to register and received a map of participating establishments.  They ranged from cafes to breweries, so it was a nice mix.  The first few restaurants were within walking distance of each other. We mapped out our route and waited in line for our first taste.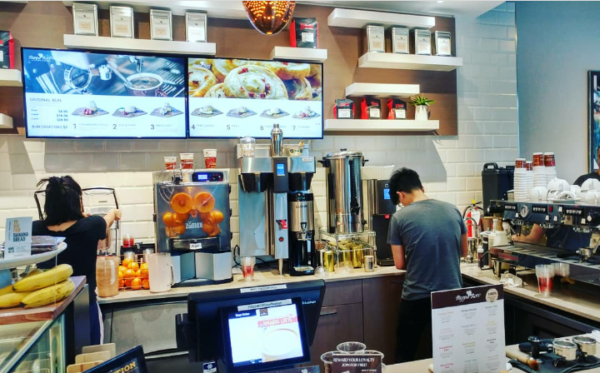 We began at Pappa Roti located at the corner of Glen and Pinetree Way right between the last two Evergreen Line stops. Pappa Roti is very welcoming and their café is airy and spacious. This is a stand up order café with seating for approximately fifty, on bar stools, lounge chairs and tables.  For a beverage, we had a choice between an Ice Blended Signature Chocolate beverage, a Signature Karak Tea or a Freshly Brewed JJ Bean Coffee.  I opted for the first choice and was not disappointed.  It was smooth, sweet, and extremely chocolatey.  Sam tried their rolls and found both were light and fresh with just the right amount of fillings. There are gluten free options here, but these were not on our tasting menu.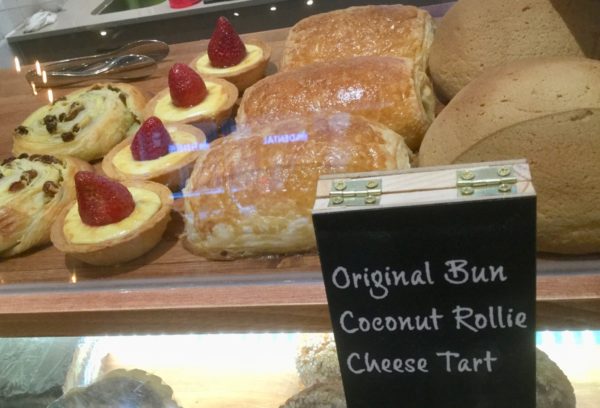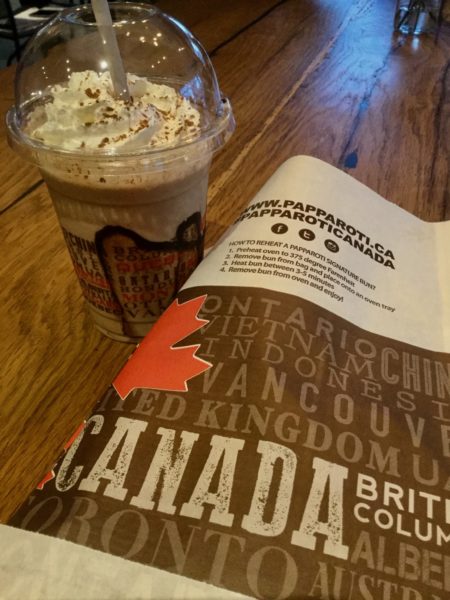 Next, we headed over to Seoul Truck Street Food, as the mall it is located in did not stay open late. For these events, be sure to wear comfortable walking shoes and dress for the weather, as walking is a great way to see the area you are visiting. For some reason, we encountered a delay here and it took over 30 minutes to get our order. We took advantage of the opportunity to catch up on note taking and speak to a few other Tasting Plates participants.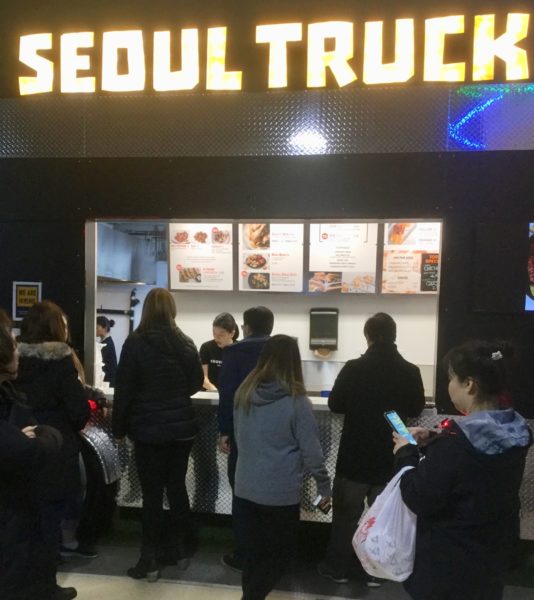 When the beeper on our table signaled, our order was ready; we were not disappointed. Sam had the Korean style popcorn chicken sandwiches and I devoured the deep-fried rice cakes with different toppings, which were a favourite among regular patrons here. You can find them on the second floor of Henderson Place Mall, at Lincoln and Pinetree Way, in the food court area.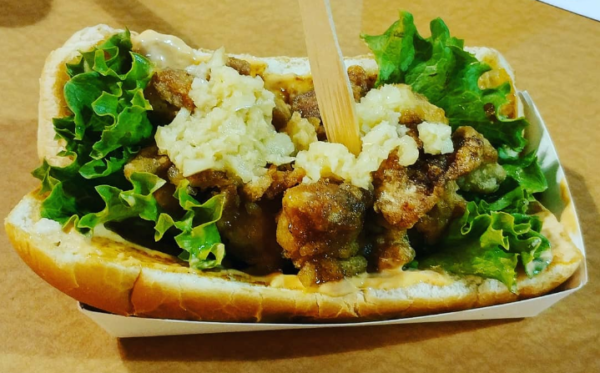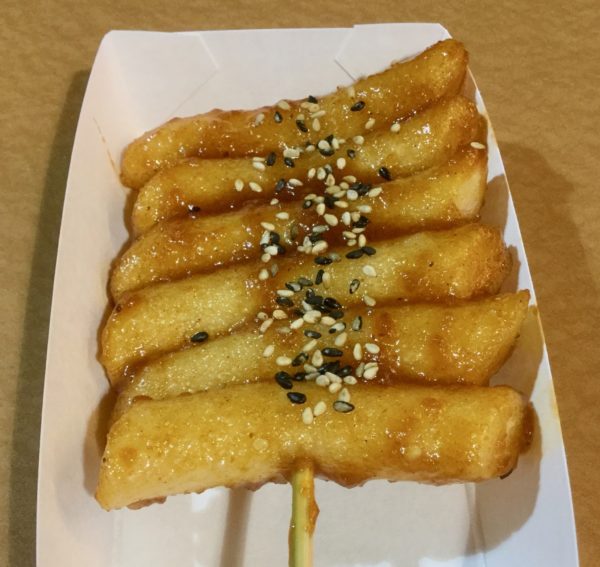 After a  refreshing walk back past our original starting point, we arrived at Kulinarya, a Filipino restaurant. Walking in we felt instantly welcome and although small – they have intimate seating around wooden tables for approximately 25 people – they use their space well.  
My colleague enjoyed the flavours here, especially the spring roll and the Pork BBQ skewer, while I enjoyed the cabbage and rice noodles, which had a slight citrus taste and a mild flavour. You can find Kulinarya at 2922 Glen Drive.
Politos Latin Café, next on our list, was a fair distance away so we hopped into the car and made the five-minute drive to the corner of Dewdney Trunk Road and Westwood Street.  The energy in the place was great.  The host called us over with a big smile and seemed very excited to be a part of the event.  Their assembly line food prep area had us served in just a few minutes.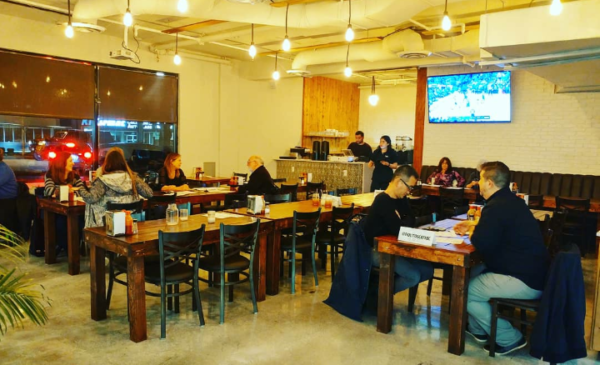 The detail in the food and the presentation was above expectations for a casual looking café.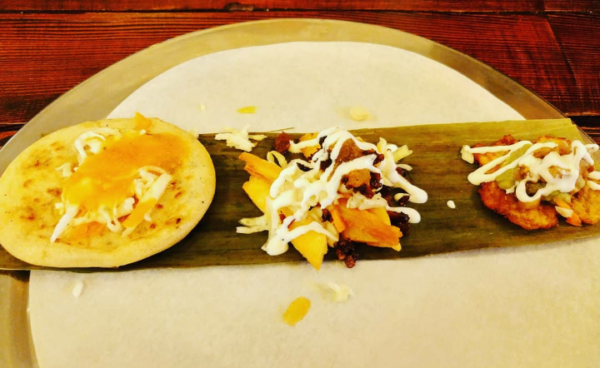 Here, Sam sampled three Central American dishes, while I tried the vegetable portions of each. From El Salvador we began with a mini Pupusa made from thick hand-made corn tortilla served with 'curtido' cabbage slaw and savory tomato sauce, which had a slightly sweet aftertaste. Second, a Vigoron from Nicaragua, which is curtido, yucca and chicharrones all wrapped in a banana leaf. Third, from Colombia, deep-fried plantain topped with assorted vegetables and seasoned meat.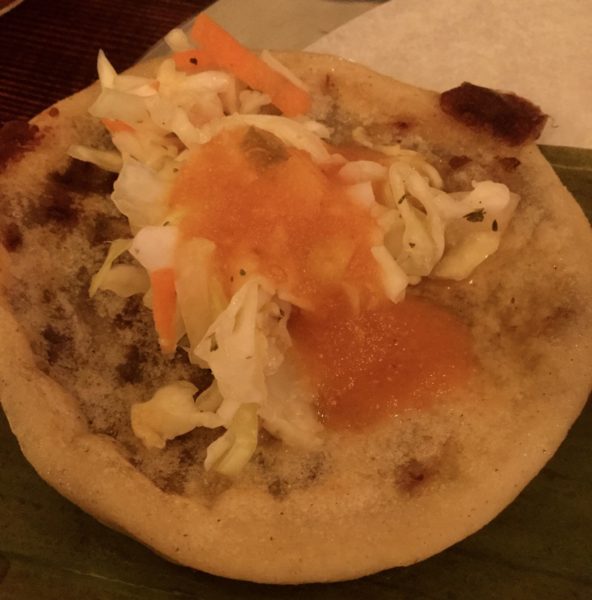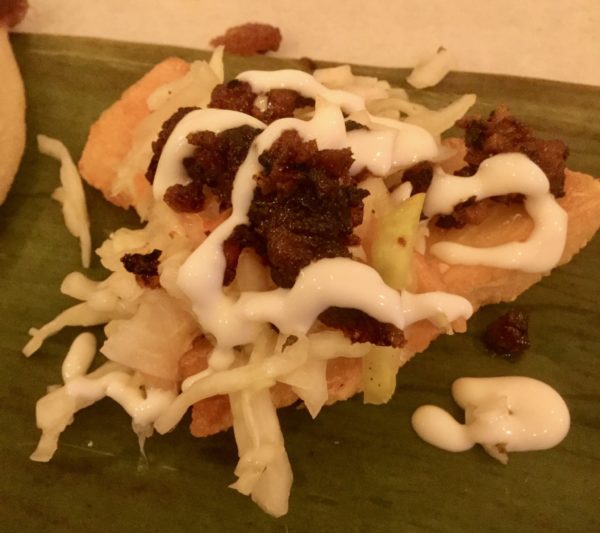 Drink choices included exotic choices such as Horchata (very popular throughout Central America), Jamaica, a tart and tangy traditional punch and Tamarindo, a Tamarind extract soda.They have gluten-free and vegetarian options for those who prefer them; you just need to ask the staff when you make your order.
Our final stop was at Mariner Brewing, Coquitlam's first craft brewery. Sam first stopped into Mariner shortly after its opening last summer. I have visited on a few occasions, hearing from one of the investors about their vision for the place and although not a beer drinker, in the past I have enjoyed the ciders they bring in. Here they treated us to a flight of four of their six beers. Sam chose the Horizon Pale Ale, Main Sail Pale Ale, Northeast IPA and the Golden IPA. He found them all very enjoyable and quite refreshing after all our samplings, though he had a slight preference for the hazy Northeast IPA with its hoppy citrus bite.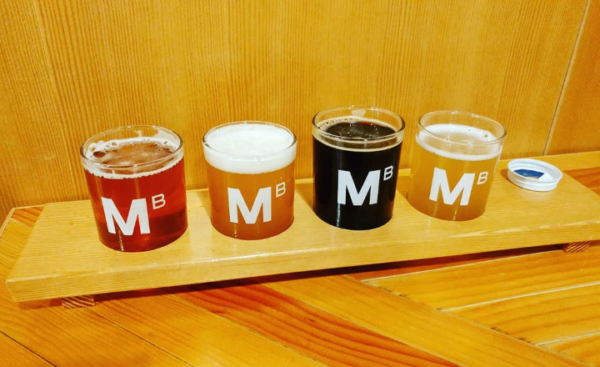 I sipped on Berliner Weisse, a Northeast IPA Cream Ale, Night Sky Mocha Stouta, along with a Horizon Pale Ale.  My favourite was the Stout. A dark and flavourful beer with quite a strong coffee taste. This was a perfect ending to a great evening spent sampling food at variety of new venues in Coquitlam.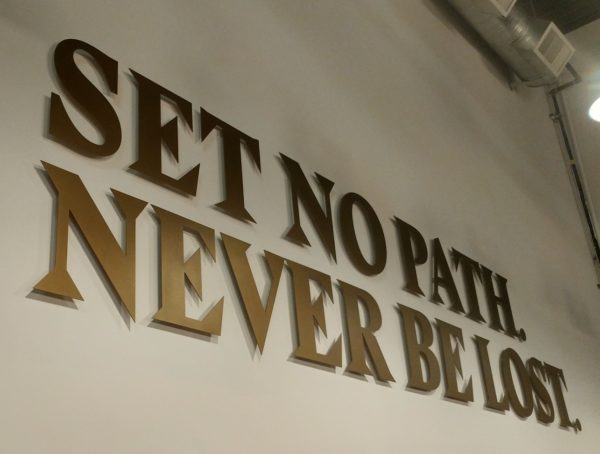 At first, it seemed that the small samples were not going to be enough for dinner, but by the time we had hit each destination, we can assure you, we did not walk away hungry. Check out the Vancouver Foodster website and sign up for one of their Tasting Plates tours, their next one takes place on April 18th in the East Village, or take part in one of their food challenges. You can also hear Richard on CKNW's 'Best and Foodiest' program every Tuesday at 2:45.  
(All photos by Melinda Gill / Sam Hauck)