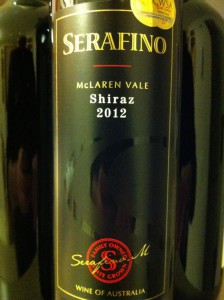 2012 Shiraz
Serafino
McLaren Vale, South Australia
$27.99
Silver Medal
This highly rated Australian shiraz is certainly a cut about the others. Garnet black in colour with deep intensity. The nose shows aromas of red and black fruit with layered chocolate, spice and earthy notes. Well balanced with firm ripe tannins. Bright fruit and spice dominate the palate followed by a medium, bright finish. I'd suggest a few more years of aging will make this wine even better. Buy some.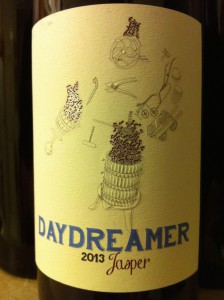 2013 Jasper (Merlot/Cabernet Franc)
Daydreamer
Penticton, BC
$25.90
Silver Medal
This is a new offering from Naramata's Daydreamer Wines, owned and operated by Rachel and Marcus Ansems. This merlot-dominated wine has 17% cabernet franc added to it, which gives it added complexity. Garnet red in colour with deep intensity. The nose is rich and complex with layered aromas of red and black berries, spice, forest floor and chocolate. Well balanced. There is tangy red fruit on the palate with red currant lingering on the finish. Aerating helped open this wine and even though it is delicious, I plan on holding my next bottle for 3 – 5 years. This vegan friendly wine spent 12 months on French oak.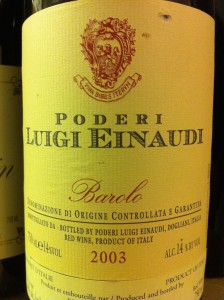 2003 Barolo
Poderi Luigi Einaudi
Garatita, Italy
$68.00?
Silver Medal
Tasted 2015 01
Garnet brown with medium-deep intensity. Should have been decanted as it threw a bit of sediment. The nose opened up with time and was layered – dried dark fruit, herbs, spice, earth, tar and smoke. Well balanced with fine firm tannins. Dried fruit dominates the palate. A medium-long dry finish. Serve with stews, Osso Buco, mushroom risotto and roasted root vegetables.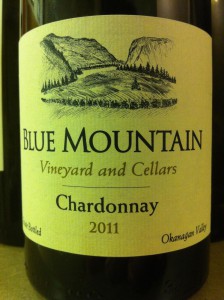 2011 Chardonnay
Blue Mountain
Okanagan Falls, BC
$21.00
Silver Medal
Golden yellow in colour with medium plus intensity. Lemon, toast, apple and spice aromas on the nose. Well balanced. Well integrated oak and fruit with flavours of lemon, apple and butter and a medium-long finish.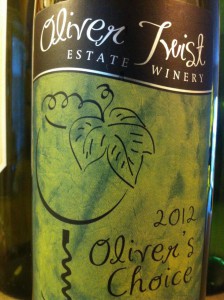 2012 Oliver's Choice (Kerner)
Oliver Twist
Oliver, BC
$18.90
Bronze Medal
Straw coloured with medium-light intensity. The nose shows aromas of lime and stone fruit. Well balanced with stone fruit and citrus flavours with a medium-long finish.